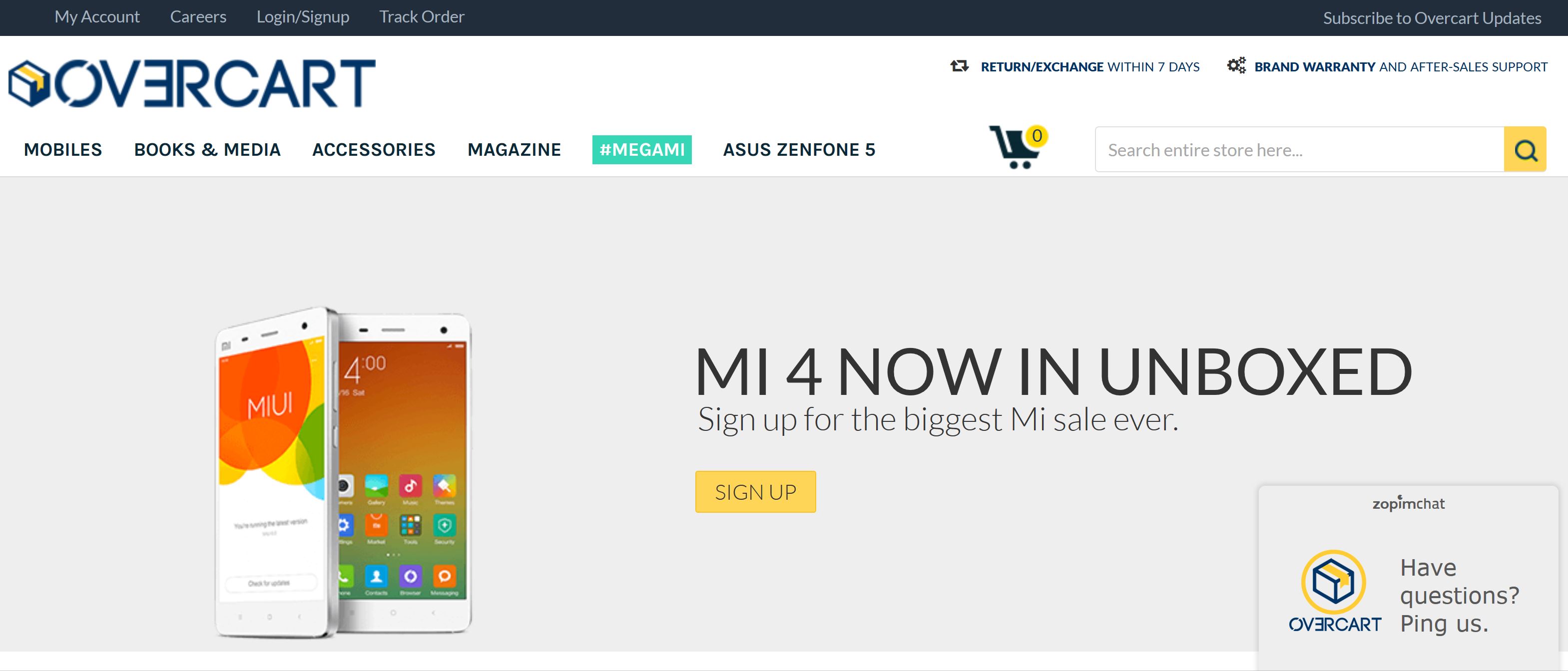 Chandigarh, Jun 19 (PTI) : Overcart, a nearly two-year old company, is drawing up big plans to tap the refurbished product market.
What it does is simple: It picks up the unused products rejected because of packaging or minor glitches, gives them a facelift and sells them directly to the end consumer through its online marketplace.
"Our company is focussed on revolutionising the unboxed and refurbished product space in an organised way. We make sure the public gets what they want at competitive prices, and client companies too should not lose their money due to returns and damaged items," MD Saptarshi Nath said today.
Overcart deals in consumer electronic items, and now even books. Retail stores and manufacturers too benefit as it helps them clear out their excess stock, which otherwise would have landed up in a sale.
"Every year, companies in India lose close to Rs 6,000 crore due to return. These are virtually new or with minor issues that are repaired by the manufacturer or authorised service centre, and are offered on Overcart.com at significant discounts after a thorough quality check," he said.
The idea is "to create a win-win situation for both customers and companies".
Asked if there is a thin line that sets them apart from companies like Olx, where consumers put up their used goods for sale, Nath said, "Let's compare against Olx, a C2C portal, where people trade in old stuff. Ours is more of a service provider, providing alternative channel to these companies… and even then if something goes wrong, a majority of products have flat six months of warranty."
And on top of it, there are takers for these unboxed and refurbished products.
Overcart, Nath added, conducts flash sales from time to time on its website, and today sees the debut of the latest from the Xiaomi family, Mi4 and Redmi 2.
Comments
comments