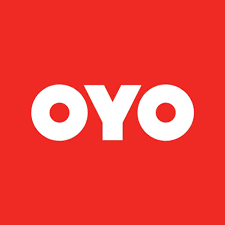 Oyo Rooms have become a synonymous name with the hospitality sector in India. Its boom in the recent years has given a serious reason for traditional hospitality avenues to worry about their day-to-day business. A reformative business idea where good hotel rooms are made affordable has made Oyo Rooms jump up the ranks in India's startup ecosystem.
The Beginning
Oyo was founded under the original name of Oravel in 2012 by Ritesh Agarwal, a young boy of 18 years from Cuttack, Orissa. He was a college dropout who detested preparing for his IIT exams in Kota. Every weekend, he got used to going to Delhi to network with young entrepreneurs.
Oravel was initially made by Ritesh as a website to aggregate, enlist, and book budget accommodations. He pursued three months of research by travelling and living at bread and breakfasts (B&Bs), small hotels, and guest houses and then turned Oravel into Oyo in 2013.
Shortly after launching Oravel Stays, Ritesh Agarwal received a "20 under 20"  Thiel fellowship of USD 100,000 from Peter Thiel. Peter Thiel is a US-based entrepreneur who is also the founder of the online wallet – PayPal.
Having a set goal, dedication, and not being bogged down by being told what to do, is what has contributed to the young entrepreneur's multi-million success today.  He was named as one of the 8 best teenage startup founders in the world by Business Insider in 2013.
He also became the world's youngest CEO at the age of 17. Agarwal till this date functions as the CEO for Oyo Rooms. He has also roped in IIT-Kharagpur and Harvard graduate Abhinav Sinha as his COO.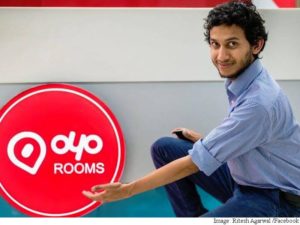 Funding:
The initial capital of INR 30 lakh was given to Oyo by Venture Nursery. In March 2015, Oyo Rooms ran their first round (Series A) of funding which ended up being a successful venture. A total collection of USD 24 million was raised from 4 investors – Lightspeed Venture Partners, Sequoia Capital, Greenoaks Capital, and DSG consumer partners.
In August of the same year, the company ran another round of funding and raised an additional USD 100 million from the SoftBank Group. Jumping forward a year – in 2016 – SoftBank group, Innoven Capital, and the previous investors showed their trust in Oyo again by raising USD 90 million. The company's evaluation at this point was a stagnant USD 400 million.
2017 was the year of Series D funding for the startup which was now scaling up. In this series, the company locked in a whopping USD 250 million led by bigwigs in the capital business. Some of them included Hero Enterprises and former backers like Sequoia Capital, Greenoaks Capital, and Lightspeed Venture Partners.
In what is said to be a strategic move, China Lodging, a new entrant made a billing of USD 10 million in September 2017. Finally, in March 2018, the company was speculated to be in talks with SoftBank to receive another USD 800 million. The company seems to be well on its way to becoming India's next big unicorn.  
Growth:
Oyo started off with a small service that was launched for 5 cities in India. Today, it has grown into an international service which has partnered up with 8500 hotels in 230 cities, which include countries like Malaysia, Nepal, China, and Indonesia.   
Oyo Growth Chart Over the Years
Credits: Oyo Blog
By the end of 2017, Oyo Rooms launched an accessory service called Oyo Home. The service, very similar to Airbnb, works as a market for short-term rentals. This service is expected to be competing with Airbnb in the forthcoming years.
When it comes to acquisitions, Oyo has secured a place in 2 companies so far. The first one was of Novascotia Boutique Homes which was a Chennai-based service apartment operator. The second acquisition happened on July 10th, which was of  AblePlus Solutions Pvt. Ltd. This company specializes in making and developing Internet of Things (IoT) solutions. Both these acquisition moves were made by Oyo Rooms in 2018.
The Controversies:
In the second year of funding, Venture Nursery – an initial investor opted out of the company when there was an unspecified conflict. The company had pitched in INR 25-30 lakh in Oravel and made a secondary sale to an investor who obliged to cash in on the deal. This secondary sale of shares was valued at INR 60 Crore and because it was a sale to a third party no money was brought into the company.
In the December of 2015, there were speculations about the takeover of Zo Rooms by Oyo Rooms. This particular deal was on the receiving end of media traction. The deal was then speculated to fall apart and soon in the February of 2016, ZO Rooms shut down. SoftBank then made a statement that the deal was going through but no official report was shown. Finally, doubts were resolved when it was cleared that the acquisition had been terminated.
There are also some serious doubts that have been raised towards its young CEO's abilities. However, Oyo's roaring success to date vehemently puts such claims to rest.  Here is an interview with Ritesh Agarwal where he debunks the myth about his age and talks about his space in Oyo:
[youtube https://www.youtube.com/watch?v=GyT6uyQ97Bs&w=1366&h=480]
Future:
One of the biggest plans Oyo Rooms has for the future is getting enough funding to expand and become India's next unicorn. The expansion plans are in the works but with two controversies already becoming a part of its funding and acquisition deals, we don't know how far in the future the unicorn status will be achieved.
The company has many competitors in the market including FabHotels, Airbnb, local brokerage services but is still crushing the game. It has become a go-to solution for most of India's travelling demographic. However large it may be, the company at its foundational level just represents a young boy's travel solution on a macro level.