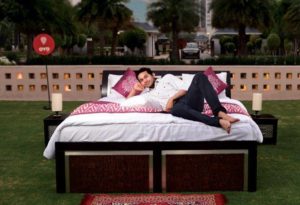 16 August 2016, India :
Softbank Group has backed OYO by investing whopping $90 million. The company has already received $61 million with the rest of the money slated to come in soon.
Ritesh Agarwal is the founder and CEO of OYO. He launched his first start‐up, Oravel Stays Pvt. Ltd. in 2012. Oravel was designed as a platform for booking budget and premium accommodations. Realizing the great variability in the budget sector, he pivoted Oravel to OYO in 2013 focussed on offering affordable and standardized accommodation. The company started with 1 city and 1 hotel in Gurgaon in January 2013. Now it claims to have 70,000 rooms on its platform across 6,500 hotels in 200 cities!
The Gurgaon-based firm had picked up a $100-million cheque just a year ago led by SoftBank when it was valued at $400 million, post money, amid a frenetic fund-raising environment. This latest infusion has come about after many months of Oyo being in the market to shore up capital.
SoftBank Group Corp. is a Japanese multinational telecommunications and Internet corporation, established on September 3, 1981 and headquartered in Tokyo.
It has operations in broadband, fixed-line telecommunications, e-commerce, Internet, technology services, finance, media and marketing, semiconductor design, and other businesses.
Also read-