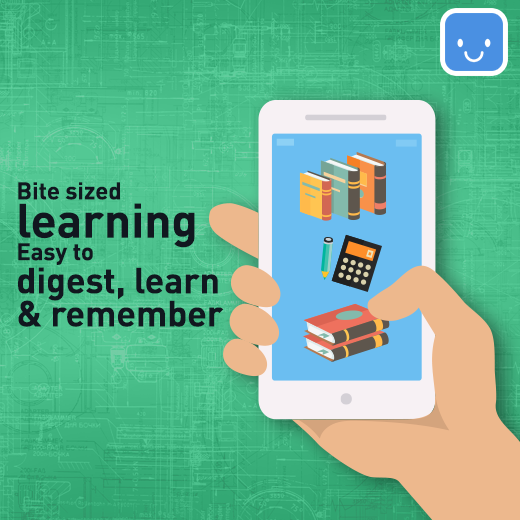 Preparing for the competitive examinations is always a tough nut to crack. Students appearing for these exams have a sword hanging on their heads and a pressure which can easily crunch them down. However, PaGaLGuy has fumed a new positive energy in students by launching its new app called 'Prepathon' which gives solution to each and every problem faced by the students during their preparation. Techstory's Nitin Konde comes up with the special feature of 'Prepathon' in an exclusive interview with Allwin Agnel, Founder, PaGaLGuy.com.
Students preparing for the competitive exams are always in a dilemma when it comes to selecting the right course material, coaching centres, highly qualified professionals who can guide them in cracking the deal. In order to provide a handy tool to the students, which will not only guide them but also enhance their leaning skills, one of the renowned companies in education field, PaGaLGuy has launched an app called 'Prepathon'. It is a mobile based application that provides solution to this last mile problem by enabling people to learn better, improve their skills and to help them achieve their targets.
The app provides comprehensive course materials created by experts, a WhatsApp like chat feature to interact with experts & also a massive question bank updated on a daily basis apart from a platform to participate with like-minded student community.
Speaking exclusively to Techstory, Allwin Agnel, Founder, PaGaLGuy opined, "The idea was to create a single platform where students can create a community, exchange their queries and they will be monitored by a professional teacher. There are lot verticals that Prepathon app covers, the app not only guides the student but also helps the teachers to analyse student's performances. In the market there lots websites that offer services such as coaching, student counselling etc. but no one has come with an idea of providing all the services under one podium. After lot of research and planning we build an idea of Prepathon."
Highlighting its special feature, Agnel said, "It has a proprietary feature 'Coach' that helps to improve student's performance by solving queries, providing motivation and interactive learning sessions, thus ensuring higher absorption rates and more significantly better results for the students when it actually matters. Apart from that, it also has a chat feature which helps both students and professionals to interact with each other instantly and many other such attracting features."
The company has been working on Prepathon from past two years and lot of thinking and innovation has gone through in making it live. Since it was a totally new concept, the main challenge was how students going to react to it. The response which the company received was more than its expectations.
Currently, the app has registered 120,000 users and it expecting the figures to increase by another 150,000 users in the coming six months. "I am quite amazed by the fact that most of our users are from tier 2 and 3 cities. There could be many reasons for that such as lack of good education professionals, non-effective course line etc. Our app works on minimum amount of internet and that is the catch line. Students don't need to have 3G or 4G connection to operate the app so, it is also accessible in those areas where high speed internet service is not feasible," adds Allwin.
Elaborating on the company's future plans, Allwin explains, "Now our task is to enter into more examinations, making courses more effective and alluring more students."
Prepathon has certainly sparked a new life in students and has transformed the entire preparation procedure. With the new registrations and developments, the app has the potential of becoming a must go spot for every students. Since the idea is unique and new, it doesn't have much of competition in the market which can act as a catalyst to its business.
Comments
comments