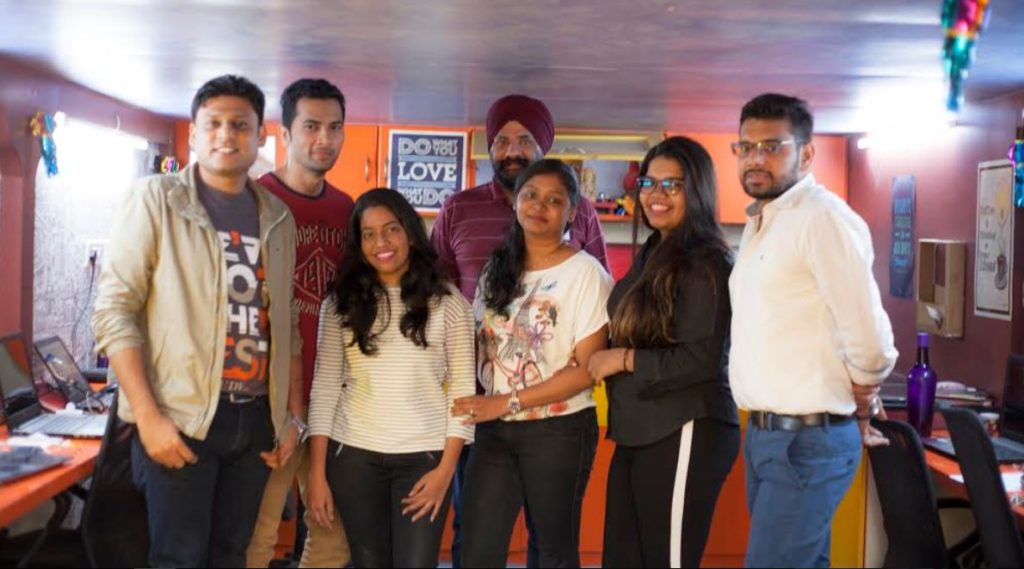 As the world is changing to a global village and each company is going out from their city/country to expand their business, corporate stay is a huge demand which is still considered similar to luxury travel.
Though the luxury stay is very different than corporate stay, as an employee was sent to different country/location for work and assignments to complete with in tight timelines.
Luxurious hotels or any 3 star hotels are not able to cater all the requirements of a corporate guest who come for 3-4 month or long stay. For a guest in extended stay, the basic requirement is a home with working kitchen where one can get homely food and an open area for relaxation.
Whereas if a company is starting their guest houses it will increase their fix cost as well as its maintenance is difficult also they have to hire any guest house management company for that.
The Start
To solve this idea, PAJASA Apartments started functioning on April 2014 with a staff of only 2 people in Powai Mumbai.
The founder of PAJASA, Mr Paras Sangwan gives reason of all this as "I worked in a 3 star hotel apartment as a sales manager and found most of the corporate guest are looking for a home not a hotel room. Most of the guest comes in project are for long stay and their requirements are homely food and a home like environment with hotel amenities. Also for companies it is generally becoming cost efficient. Here only we got idea to start a service apartment aggregator all over India."
Paras Sangwan and Arpit Awasthi founded PAJASA Service Apartments in 2014 in Mumbai, the only Indian company to deal exclusively in serviced apartments and in the span of just 3 years they have successfully managed to get in big names in their client list. Paras with his ambition and Arpit with his tech expertise are turning the world around for those who seek home when they are away from home.
About Founders
Founder Paras Sangwan completed his MBA from Pune and after working in an apartment hotel for 3 years got this idea and started working on this with his tech expert and co-founder Arpit Awasthi. Arpit did his engineering from Kanpur and had been working in Accenture as Team lead before joining PAJASA.
"It was challenging to build a web application that is totally different from any existing booking model. But we did a far better job to create end to end booking model for corporate and Apartment owners. We are converting a totally offline industry to an online market and it is very new to India where people don't aware much about the concept of serviced apartments" says Arpit.
Solving the corporate problem
PAJASA started its operations in July 2014 as a Service Apartment aggregator with the mission to provide "Your second home in every city" to corporate travellers. Founders worked extensively to understand the demand and supply in this industry.
Paras discovered that companies had to pay a huge amount to manage their Guest Houses which also were a fix cost burden on them since corporate travel is very much unpredictable.Sometimes, when the number of guests exceeded the limited accommodation in guest houses, the company had to shift the guests to the hotel or other apartments based on availability.
PAJASA targeted at the same problem offering a better stay without having the company to bear the maintenance cost and rent for the time when the guest house is not used. Hence, they made sure to provide best standard and secured apartment near the office location on requirement basis.
According to PAJASA team they records a 95 per cent repetitive business from its clients who are more than happy to have them on board when it comes to arranging a peaceful stay for their employees.
With more than 115+ corporate clients and just a team of 8 members, PAJASA is giving a good competitive edge to the conventional guest house setup of corporate travels.
How Platform works
PAJASA is a serviced apartments aggregator. Once they get a company contracted, the company's admin sends booking request for their guest with details either from mail or through application. The system creates a ticket for the request and checks apartment availability,
There is a manual check by the team ensures to the best apartment is provided to the guest. Then system creates a booking and sends a booking voucher and SMS to guest and admin.
The team has process that shows monthly invoices and provide the clients one invoice for a month that create a value addition to the client. Their 24×7 support number is available for any escalations.
Comments
comments