The authority stated that Wikipedia "will be blocked within Pakistan," but it did not mention the specific content it wished to have removed. According to Bloomberg, Pakistan's telecoms regulator warned that Wikipedia would be suspended if it did not remove illegal content within 48 hours. The Pakistan Telecommunication Authority (PTA) said in the statement that it had "degraded" Wikipedia services due to non-compliance with a previous directive to remove "unlawful" content. The statement implied that the site would be shut down if the infringing content was removed after going into detail about the actions taken against the platform.
According to Wahaj-us-Siraj, CEO of internet service provider Nayatel, "there is slowness, and definitely, it'll impact especially those who use Wikipedia for education and information purposes." Earlier, Pakistan took legal action against a number of social media sites for publishing what it regarded to be blasphemous content. According to the official statement, the services received notification under applicable law and a court order along with a chance for a hearing, but the platform disregarded it, causing the PTA to make a difficult choice.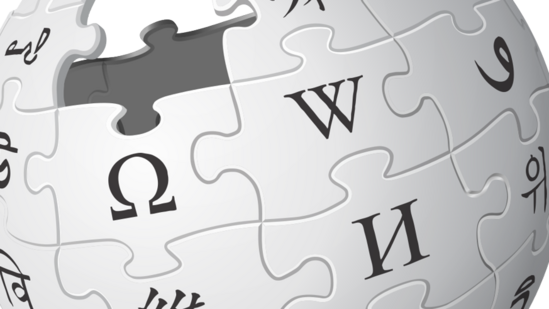 "PTA has degraded Wikipedia services in the country on account of not blocking/removing sacrilegious contents. Wikipedia was approached for blocking/removal of the said contents by issuing a notice under applicable law and court order(s). An opportunity for hearing was also provided. However, the platform neither complied by removing the blasphemous content nor appeared before the Authority," the official statement of Pakistan Telecom Authority said in an official release.
Why has Pakistan given Wikipedia a 48-hour ultimatum to remove any "blasphemous" content? What is Blasphemous content all about?
The regulatory body has stated that the platform will be blocked inside Pakistan if Wikipedia does not comply. According to an official PTA statement, Wikipedia's services have been reduced for 48 hours with the instruction to block or remove the reported contents. "Given the intentional failure on the part of the platform to comply with the directions of PTA," the statement read.
As per to the Telecom Authority, Wikipedia's services won't be resumed until any allegedly illegal content has been disabled or eliminated. Speaking offensively about a god, a sacred object or something regarded as inviolable is called blasphemy, a speech crime and a religious offence. Blasphemy is considered a sin in certain faiths, particularly those of the Abrahamic lineage. This includes pronouncing the "sacred name" in Judaism and the "eternal sin" in Christianity.