In a lawsuit filed against Facebook and its parent company, Meta, a parent of a 13-year-old daughter claims that the defendants failed to exercise "ordinary care" to ensure that users were not damaged by excessive usage of the social networking site.
R.P., the juvenile daughter of Cecilia Tesch who is referred to as R.P. throughout the complaint, is referred to be a "strong Facebook user."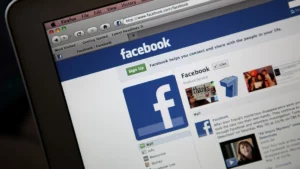 According to the case, which was filed in Denver, Colorado's US District Court, Tesch's daughter started using Facebook at the age of seven and soon got into "addictive and problematic use of the platform."
According to the lawsuit, R.P.'s interest in other activities decreased and her sleep quality diminished as a result of the social media app's "continuous notifications."
According to Tesch's complaint, R.P.'s development of problems like "body dysmorphia eating disorder, self-harm, severe anxiety, depression, and a decrease in motivation to do school work or socialise with her family and peers" was caused by the content shown to her on Facebook and the app's recommendations.
When Insider contacted Meta's representatives for comment regarding the complaint, they did not react right away.
According to the lawsuit, Meta "built Facebook to allow children and teenagers to use, grow addicted to, and misuse its product without the approval of the users' parents." The plaintiffs also contend that Facebook's age verification mechanisms are "poor."
Social media companies have already faced criticism for how they handle and protect children and teenagers.
According to Insider, a Pennsylvania mother filed a lawsuit against TikTok and its parent company, ByteDance, earlier this year for allegedly promoting a video dare to her 10-year-old daughter that led to her demise.