Party City, the US-based party supplies retailer, has filed for Chapter 11 bankruptcy protection, citing the ongoing impact of the COVID-19 pandemic on its business. The company plans to close 45 stores across the country as part of its restructuring efforts, while continuing to operate its remaining stores.
This is not the first time the company has filed for bankruptcy protection, having done so in 2020 as well. However, the company emerged from bankruptcy in June 2020 after closing hundreds of stores and receiving a cash infusion from its lenders.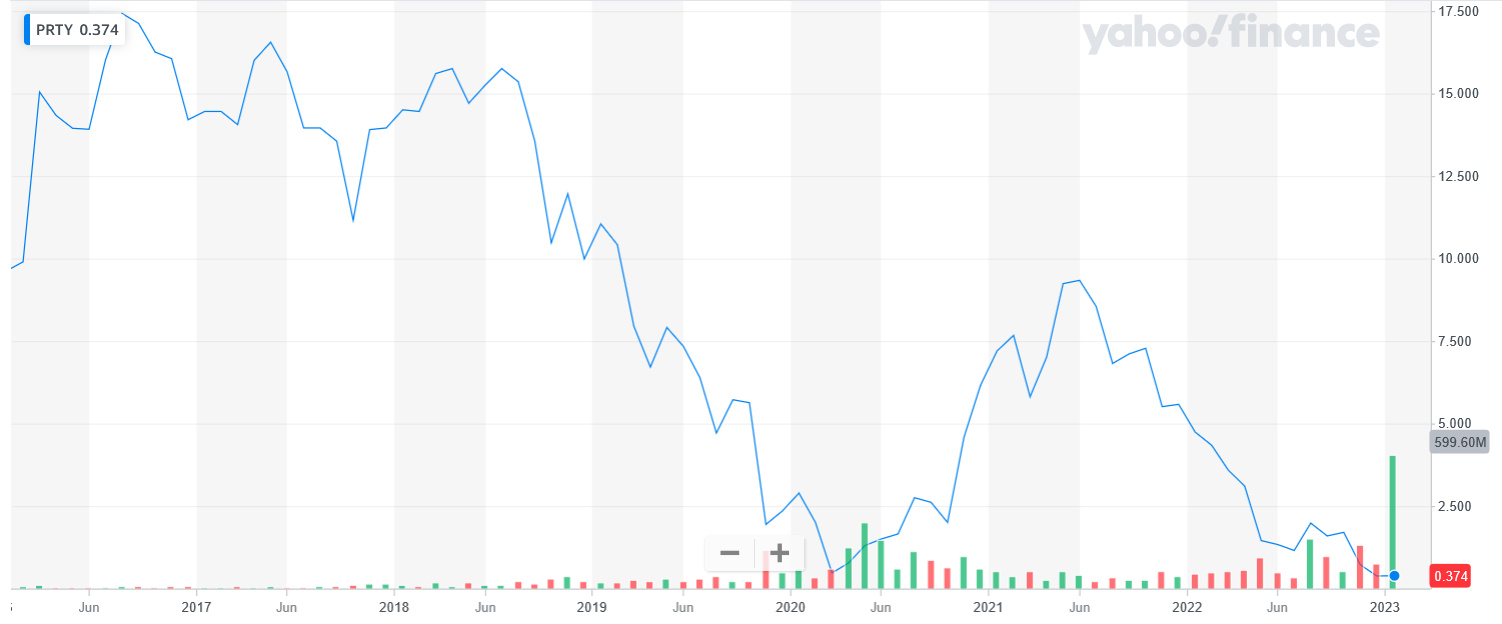 The party supplies retail industry has been hit hard by the pandemic, with many events and gatherings, such as weddings and birthdays, being cancelled or postponed, resulting in a decline in demand for party supplies. The shift to online shopping has also impacted brick-and-mortar retailers, like Party City.
The company said it will use the bankruptcy process to reduce its debt and improve its financial position. It has secured $350 million in debtor-in-possession financing, which will allow it to continue operating while it reorganizes.
Impact of COVID-19 Party City Company
"The COVID-19 pandemic has had a significant impact on Party City, as it has on many businesses," said Party City CEO Brad Weston in a statement. "We are taking this difficult, but necessary step to strengthen our balance sheet and position the company for long-term success."
This filing is just another example of the ongoing struggles retailers are facing due to the pandemic. As the pandemic continues to evolve, retailers are being forced to adapt and change their business strategies to stay afloat. Party City's restructuring plan may help the company to survive and emerge from bankruptcy in a better position, but the future remains uncertain for many retailers in this difficult economic environment.
It remains to be seen how the company will fare in the long term, but it is clear that the ongoing impact of the COVID-19 pandemic has had a significant negative impact on Party City's business.
With events and gatherings continuing to be cancelled or postponed, and the shift to online shopping, the party supplies retail industry is facing an uphill battle.Many other retailers have also filed for bankruptcy protection in recent months, including retailers such as J.C. Penney, Lord & Taylor, and Neiman Marcus.
It also plans to focus on its e-commerce business, which has seen an increase in demand during the pandemic. Party City's e-commerce business has grown by over 50% since the start of the pandemic, and the company plans to continue to invest in this area.