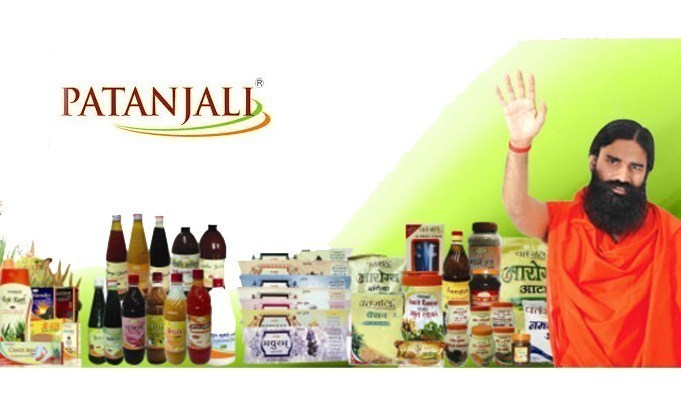 16 January 2018, India:
Baba Ramdev's Patanjali Ayurved today formally launched its e-commerce operations for its fast-moving consumer goods (FMCG) items. The company has partnered with 8 leading e-tailers and aggregators including Amazon, Flipkart, Paytm Mall,1 MG, BigBasket, Grofers, Netmeds to sell its product through their platforms.
Baba Ramdev siad, "Online mechanism aims to provide convenient and efficient option along with extension of traditional retail market."
Ramdev added, "Utmost care has been taken to ensure (the) Swadeshi movement and it has been ensured that Patanjali products reach into every home without compromising on policies and business ethics."
Ramdev further added, "We are targeting sales of over ₹1,000 crore this year and would try to have more than that as we have just started now."
The company has also launched its own e-commerce platform patanjaliayurved.net. The platform was in test phase since December 2017.
Acharya Balakrishna, Managing Director and CEO of Patanjali Ayurveda said, "It would reach those who do not have access to the point of purchase and they are looking for alternative mechanism to shop and can get Patanjali products at home… and provide most efficient and convenient digital shopping experience."
Patanjali had crossed a turnover of ₹10,500 crore in 2016-17. It eyes a two-fold growth in this fiscal.
Kalyan Krishnamurthy, CEO of Flipkart said, "Both Patanjali and we have a common vision of making top quantity products available to customers at the best value, so this partnership benefits consumers bin a big way."
Manish Tiwary, VP Category Management at Amazon India said, "We are thrilled to partner with Patanjali and enable easy access of their products to customers across the country. We are committed to work together with Indian-grown brands with the aim to give customers unique products combined with a delightful online shopping experience."
Hari Menon, CEO of Bigbasket said, "The fact that Patanjali products are used by a majority across India is a huge advantage. This coupled with our reach across 6 million+ consumers across the country and our exclusive offering of 90-minute delivery will prove to be a win-win situation for both brands. In addition to our B2C (customer) business, we are proud that Patanjali is now also catering to our B2B (Institutional & HORECA) business. Bigbasketeers can look forward to another exciting range of products from us. Patanjali has become a brand to reckon today and we are happy to be associated with them."
Prashant Tandon, Founder and CEO at 1mg, said, "Our mission is to provide the consumers with the best information, products and services for them to live healthier and better. As India's largest eHealth platform, we believe a strategic partnership with Patanjali creates a strong alliance to further the access and awareness of quality Ayurveda products and information."
(Image – India Retailing)