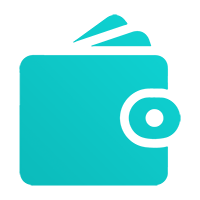 26 April 2018, India:
Fintech startup PayMe India has raised $2 million in funding from Singapore based Angel Investors. The investment round included the line of credit from multiple non-banking financial companies (NBFCs) and fresh cash in the equity round.
Pramod Singhal (Chief Operating Officer at Nokia), Shashank Sharma (a regional executive at a multinational firm), Alok Garodia (Chief Financial Officer at Lenovo), Rishi Bhasin (Associate Director at investment firm Darashaw & Co) and Rajiv Punater (Director of recruitment solutions firm Bayside Group) participated in the funding.
The startup will use the fresh capital for capacity and market expansion.
Mahesh Shukla, founder, Payme said, "We have the right blend of business and technical expertise and we are self-sufficient in meeting the demands of the business which is growing by leaps and bounds. Our operational procedure is very much technical-intensive and where hybrid technology plays the key role to build our mobile app; the one single app supports Android as well as iOS listings."
Angel Investor Rishi Bhasin said, "India is on the verge of a financial revolution and I am very excited to be a part of PayMe's journey towards financial inclusion and independence for millions of unbanked professionals. Mahesh and his team have leveraged technology creating a platform aptly suited for the GenX professional."
PayMe India was founded by Mahesh Shukla and Sandeep Singh in 2016. It offers lending support to salaried employees on short term and long term basis.They leverage both traditional as well as modern lending technique and integrate technology to access the profile of the customers.
(Image – Payme India)