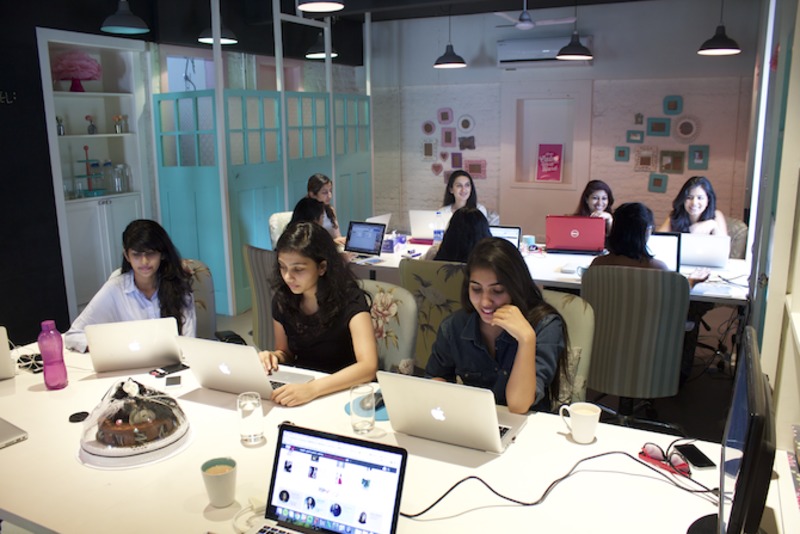 POPxo – one of India's largest community for women, today announced raising INR 37 Crore in funding. The investment round was led by Neoplux (Doosan Group, Korea) and OPPO (China) with participation from existing investors IDG Ventures India, Kalaari Capital, GREE Ventures (Japan) and Summit Media (Philippines).
POPxo is a dynamic media-tech platform with 14.3 million monthly loyal and engaged users. Since its launch in March 2014, POPxo has become the go-to fashion, beauty and lifestyle destination for women across the country. 82% of POPxo users are female, and over 70% of traffic comes from outside the top 5 cities. POPxo is now available in Hindi as well.
In July 2017, POPxo launched Plixxo – India's largest Influencer marketing platform, which has 23,000+ influencers in more than 100 cities across India.
POPxo partners with leading consumer brands like Puma, Myntra, Vivo, Whisper, Tanishq, L'Oreal, Uber, Reliance Group, P&G, Tinder, Hike, GSK, Tata Trent, Amazon to amplify brand messaging to this key demographic through native advertising, brand videos, events and large-scale influencer activations. Such partnerships have helped brands achieve fantastic target audience engagement, customer acquisition and transactions.  POPxo has worked with over 250 brands.
Commenting on the fundraise, Priyanka Gill, Founder and CEO, POPxo said, "There has been a build-up of positive international interest in POPxo. Having OPPO and Neoplux on board as investors opens up a lot of markets for us.
With this investment round, we are looking to consolidate commerce as a strong revenue stream. Especially given that POPxo's core strength is its proven ability to engage millions of women via content which naturally leads to a low customer acquisition costs and high conversion rates. We also plan to strengthen our vernacular offering, beginning with Hindi along with continued investment in video and our platform."
Alex Noh, Director, Neoplux said, "The Doosan Corporation has wide-ranging interests in Korea; Neoplux, its investment arm is engaged in diverse sectors and geographies. India is a large market and we feel that POPxo with the added advantage of Plixxo – its influencer platform is best placed to win in the content and commerce segment. We have full faith that Priyanka and her team will crack this lucrative opportunity – especially with the value add we can provide given our access to the Korean cosmetic industry."
When asked about the decision to invest in POPxo, James Zheng, OPPO India investment manager said, "We have been working with POPxo over the past few years, they have been a key partner in our digital strategy in India. Given the success we saw there, we became interested in investing in POPxo. We are confident that POPxo will become a significant player in the ecommerce segment – with their ability to create content at scale and drive user engagement."
"There are 60 million women who are online now. Kalaari has been an early believer in the need for women focused digital communities and is excited about the progress POPxo has made," saidVani Kola, Managing Director, Kalaari Capital. "We welcome the new investors who have joined the board and look forward to working with them in making POPxo an integral part of every woman's life," she added.
According to Karan Mohla, Partner, IDG Ventures India Advisors, "POPxo has established itself as a dominant media and community platform in India. By building an integrated content, community and commerce platform, we believe the company will continue to drive leadership with female users in the country. The expansion on video will be especially rapid as India looks to have 500M video consumers by 2020 driven largely by women and the youth segment".
"In the last year, Priyanka and her team have proven that the Indian media tech industry has finally come of age, and strong businesses can be built on the backbone of the Indian consumer, especially in the female sector", said Nikhil Kapur, Head of South Asia, GREE Ventures, Japan.