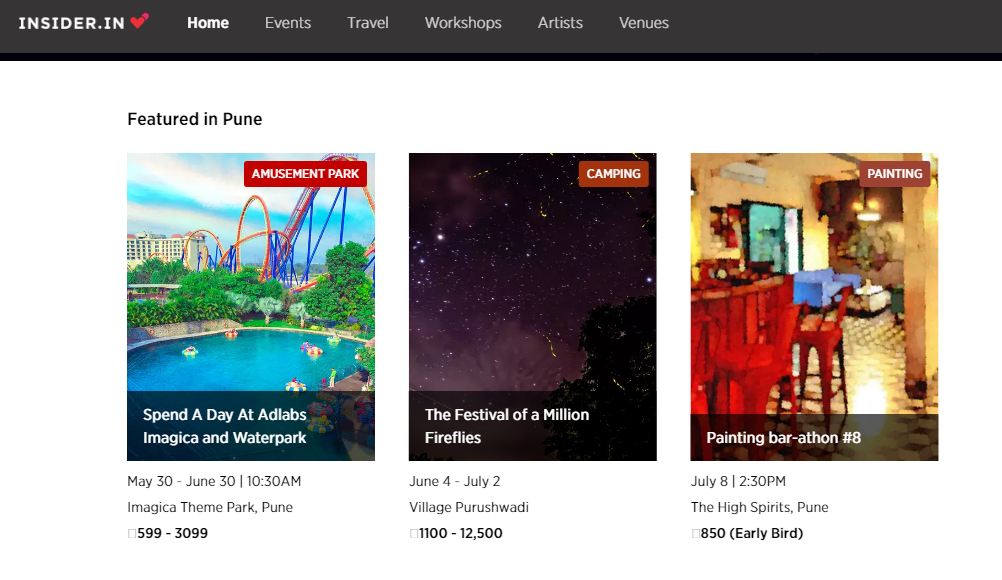 13th July 2017, India:
In an official announcement from Paytm, the company has said that Insider.in is a part of the Paytm family.
Vijay Shekhar Sharma-led Paytm has acquired majority stakes in the event ticketing platform Insider.in as per the report by The Ken on 20th June. The investment is a little over $5 Million, of which some will be infused in the parent company of Insider.in- OML Entertainment.
Insider is a platform that helps you discover and buy the best in events, travel and food in your city. It strives to curate experiences that are worth your time and money, possibly something you have never tried before. Insider is built by the same team that created Bacardi NH7 Weekender and TV series The Dewarists.
"Events discovery and ticket booking is a challenge for customers and organizers alike. We are excited to partner with Insider to help our users discover and book tickets. We believe that digital discovery and events marketing expertise will increase supply of quality events in India" said Madhur Deora, CFO of Paytm.
Acquiring majority stakes in Mumbai-based Insider will help Paytm to compete with the likes of BookMyShow. Paytm offers online ticket booking but it is not widely trusted yet as BookMyShow. ET reported about the deal first earlier in May.
As per Paytm, online ticketing currently accounts for a meager 10% of the overall event ticket sales and with Insider.in joining the Paytm family, Paytm's hundreds of millions of users will have access to a large variety of events.
Earlier this month, Chinese conglomerate Alibaba picked up majority stakes in Chennai-based TicketNew which enable the booking of movie theater tickets in over 300 cities across India.
Comments
comments