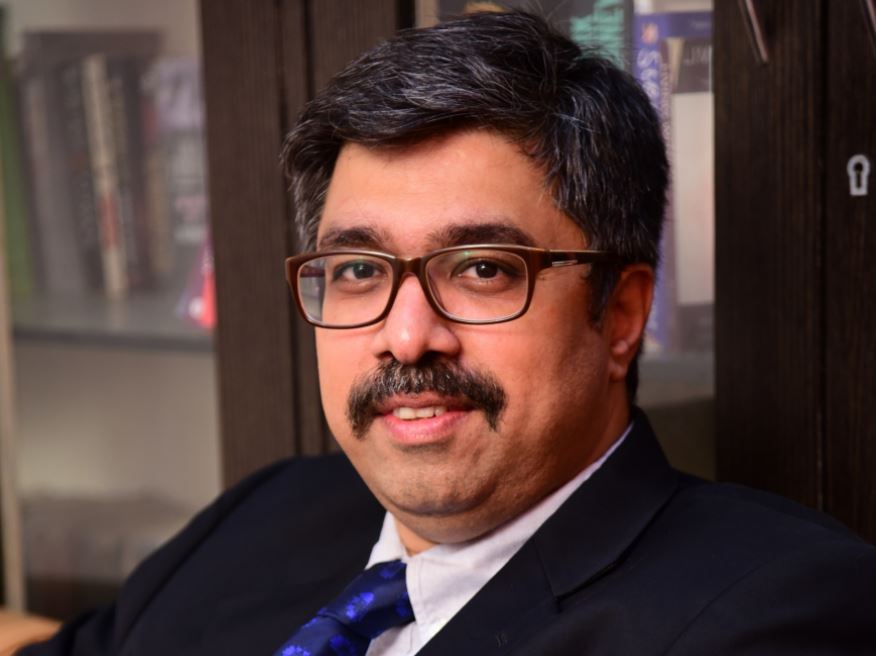 One of biggest secret move for growth hacking your company's path to success is hiring the right team. While we are impressed by stellar percentage results in a candidate's resume, we often break our heads with bad hires. This is not a problem that is faced by a small organization alone, even world's top organizations undergo similar scenarios despite having a huge HR team.
This is the problem that SecUR Credentials, an employee background check firm, which helps the client companies mitigate risks of bad hires, have been solving since their launch.
"As a background screening partner, we fulfill this responsibility riding on two strengths: Innovation & Technology." – Rahul Bewalkar, CEO, SecUR Credentials.
The management team headed by Rahul Bewalkar, Nipa Modi and Richard D'souza, have a successful track record of 15 years of excellence across 23 industries globally with over 4 million candidate checks so far and is trusted by 1000 of the largest corporates to do their employee screening reports.
Industry Background Profile
The addressable market in India is huge – potentially any enterprise which employs a recruitment process i.e. hires from beyond the friends and family pool is an enterprise which should seriously consider background verification as a standard HR practice.
Today, only a fraction of these enterprises – larger and some mid-sized corporates have adopted this practice and the background screening industry in India is very fragmented currently. It consists of maybe half a dozen large sized companies, and literally hundreds of many more small enterprises.
Related Read: Building Your Most Important Growth Strategy – Hiring
Given the sheer geography of India, and the immense potential for growth, this structure is expected to continue, although the larger companies are likely to get much larger. The industry is still very far from the stage where consolidation becomes a necessity.
Also, there doesn't seem to be any drop in the number of faked/mis-represented resumes in the employment market – they continue to be in the range of 20 percent. If anything, the manner in which resumes are getting faked or over-stated is becoming much more sophisticated.
The industry players' main job is to catch people falsifying or exaggerating their educational and employment qualifications and salaries by means of fake certificates and salary slips.
So, the next decade is going to be one of expansion, growth and more tech usage for this industry.  24 percent people fake projects and internships were the biggest falsehood while 20% also mention non-existent colleges as a common lie in fresher resumes.
In terms of competition, big companies are adopting the method of background verification however the process is still low for SMEs and startups. There number of players like AuthBridge, First Advantage, Hire Right and many others.
Our competitive advantage is that we are able to combine our experience of over a decade in this industry, with our high degree of technology orientation.
As a result, SecUR spends a lot of time on understanding evolving client requirements, and how to build solutions around technology for our clients. Technology is also used to create strong audit and accountability trails.
SecUR Credential's Background Profile
The team at SecUR realized that while most organizations see the Human Resource as a great asset, they do not realize that like any other assets, there is a chance of a bad apple slipping into the system. Any employee, who is not really what he/she appears to be on paper, is a huge internal threat to the organization.
This realization, that what is the greatest asset for organizations, could also potentially be the greatest threat, is what inspired them to set up a venture focused on filtering out this risk, and to make the workplace safer.
Here is a small background about the founding team.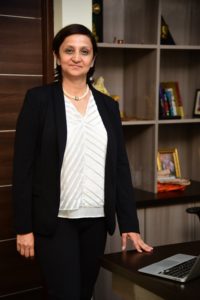 Nipa Modi – Director
With over 20 years of multi-geography experience (India, Asia-Pacific, Europe and Americas) in business leadership, Ms. Nipa Modi is currently the Director at SecUR Credentials Pvt. Ltd. She is actively engaged in leading the HR services business, sales efforts, and managing process delivery, client acquisition and relationships.
Her expertise lies in Business Development, Strategic Planning, Sales, Operations and Client Relationship Management. She has previously been associated with CRP Group, IntegraScreen Services Pvt. Ltd, and First Advantage Pvt. Ltd as business development director and VP respectively.
Rahul Belwalkar – CEO
With over 20 years of professional experience, Mr. Rahul Belwalkar is currently the Chief Executive Officer at SecUR Credentials. He leads the Company with the strategic vision of making it one of the largest due diligence practices in the Asia Pacific region.
Previously, Rahul has held multiple executive and senior leadership positions, including being the Chief Executive Officer for CRP Risk Management Ltd, the Head – Business Process for Reliance Life Insurance Co Ltd, and the Head – Client Service and Operations for ICICI Prudential Life Insurance Co Ltd.
Prior to his leadership positions, Rahul has worked in reputed organisations in the Banking and Consulting sector, including ABN Amro Bank, TimesBank, and Arthur Andersen & Co. Mr. Belwalkar earned his PGDM from IIM, Lucknow, and is a Commerce graduate from Sydenham College, Mumbai.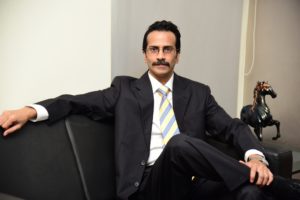 Richard D'souza – Head, Operations
Currently positioned as the Head of Operations, Richard D'souza am engaged in handling Insurance Services at SecUR Credentials Pvt. Ltd. With over two decades of experience in serving reputed firms, his expertise lies in operations and risk management.
At SecUR, he is managing insurance clients' portfolios by implementing process design and delivery, claims investigation and assistance, risk measurement, risk monitoring, and agent due diligence.
In his previous stints, he has been associated with CRP, Reliance Life Insurance Co Ltd, ICICI Prudential Life and others.
Related Read: Top 10 Hiring Tips For Sourcing The Right Candidate
SecUR's Journey
What began with a handful of people, who could all fit into one room, has grown into an organization of over 500 strong, with branches in 15 main cities, and a footprint in every part of the country.
SecUR's go-to strategy with clients has always been very simple – whether the client hires 1 candidate a year, or hire 1,000 candidates a year, they need to be a 100 percent certain, that the person they are recruiting based on the resume, actually has the credentials and qualifications which he/she claims to have, and they have no dark hidden past which the organization needs to be aware of.
To put things in perspective, it always helps to show clients the comparative cost they are willing to spend on the recruitment process, and the additional money they will waste on a candidate who has over-stated his/her resume, vis-à-vis the amount they will spend on screening that candidate.
For us the motto is to generate awareness on the process of verification which is error-free, on-time reports and a dedicated relationship management with the customer.
SecUR not only caters to companies but their verification network is adept at authenticating all information across government and other institutions in the vast ecosystem where structured databases in education, identity or criminal records are being created.
In a journey that has spanned for around one and half decades, SecUR had faced many challenges which had left them wiser and stronger after overcoming each of them.
For example, the recession of 2008-09 was very tiring for almost all startups and small-sized organizations. Just surviving that phase, was like the thrill a surfer gets when he comes out at the top of the wave.
Also Read: Your Complete Guide to Hiring a Remote Development Team
The last few years have been years of accelerated digitization in India. Adapting to an environment of more and more data being available, as against the purely manual and feet-on-street process they began with, posed its own challenges.
The arrival of a completely new set of (very large) employers, such as cab aggregators, e-commerce, meant that we had to re-interpret the people challenge in the context of the kind of hiring they do.
Rahul lists out the most important lessons which they thought were rudimentary.
Lesson 1 – it's all about the team – if you wish to build an organization, it cannot be built around the leader, but must be built around a core vision and a core set of beliefs.
Lesson 2 – the customer always needs to be in the room – the day we take our eyes off the customer, and stop listening to what he is saying, is the day we are bound to go downhill.
Securing Future
The digitization wave which has swept through the country, especially after the recent impetus on the use of Aadhar, will transform the way employee screening is done in the country. The company is adapting to this in both the kind of products they design, as well as the way these products are delivered.
This generation of employees and HR teams, uses technology on their mobiles, so we will need to build our technology platform as well as delivery around mobile technology.
As the market is expanding, the traditional offerings will not be suitable for everyone. Hence, SecUR will be launching a product online soon, which will make BGC available to all kinds of organization and even individuals, at minimal costs.
Also Read: HR Technology Trends That Are Changing The Hiring Scenario Globally