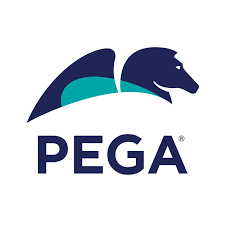 05 September 2017, India:
Software firm Pegasystems Inc., today announced that leading risk technology analyst firm Chartis Research has named Pega as a category leader in Know Your Customer (KYC) systems in its latest RiskTech Quadrant® report for the second year in a row.
Sid Dash, Research Director, Chartis Research said, "Financial institutions face increasing pressure to efficiently and effectively onboard customers and navigate the complexity of regulations that are specific to their global lines of business. Pega's status as a category leader puts it in a good position to help banks meet these challenges."
Reetu Khosla, Global Head, Know Your Customer and Client Lifecycle Management solutions, Pegasystems said, "Pega continues to innovate and drive how many of the world's largest financial institutions future proof and digitally transform complex global KYC compliance and onboarding."
Reetu Khosla added, "This recognition from Chartis demonstrates our ability to deliver transformative solutions with inherent AI, robotics, and zero code for enterprise-wide KYC enabling customer centricity and speed in the digital age."
Chartis rated Pega based on completeness of offering and market potential across 11 separate criteria. Chartis describes category leaders as combining "depth and breadth of functionality, technology, and content" while demonstrating a "clear strategy for sustainable, profitable growth, matched with best-in-class solutions and the range and diversity of offerings, sector coverage, and financial strength to absorb demand volatility in specific industry sectors or geographic regions." In particular, Chartis ranked Pega as providing advanced capabilities in KYC risk scores, customer onboarding, Customer Lifecycle Management (CLM) capabilities, and its workflow engine.
(Source and Image – Pegasystems)