Shareholders of a pension fund that holds Amazon stock have taken legal action against the company, its founder Jeff Bezos, and its board of directors. They claim that these parties have violated their fiduciary duty concerning a contract for acquiring launch services for the Project Kuiper mega constellation.
This lawsuit filed recently and initially reported by the Delaware Business Court Insider, contends that Amazon neglected to consider SpaceX and its Falcon 9 rocket when procuring launch services for Kuiper. According to the lawsuit, choosing SpaceX and Falcon 9 would have been the most sensible decision to ensure that Amazon could launch half its constellation by the 2026 deadline.
The plaintiffs argue that Falcon 9 is more cost-effective than its competitors and offers additional advantages, including immediate availability. However, the lawsuit asserts that SpaceX was never considered due to a fierce and personal rivalry between Elon Musk, the founder of SpaceX, and Bezos, who also has a competing rocket company in Blue Origin.
The lawsuit claims, "Given these factors, Amazon's persistent refusal to even consider SpaceX—and the Board's failure to question its exclusion—lays bare the extent to which Bezos' personal rivalry influenced Amazon's procurement process."
Controversy Surrounding Amazon's 2022 Mega-Award of Launch Contracts
Amazon's 2022 mega-award of launch contracts has come under scrutiny in a recent lawsuit. This significant deal involves contracts with three companies: Blue Origin, United Launch Alliance, and Arianespace, based in Europe. Amazon secured a substantial amount of medium and heavy-lift launch capacity for the next five years through this agreement, encompassing 83 total launches. Amazon excluded its direct satellite competitor, SpaceX, from this deal.
Although the exact value of the contract remains undisclosed by Amazon, it is worth noting that the lawsuit describes it as "the second-largest capital expenditure" in the company's history, surpassed only by Amazon's $13.7 billion acquisition of Whole Foods. Furthermore, Amazon's acquisition of MGM, its second-largest studio purchase in 2021, was valued at $8.5 billion. The lawsuit also highlights that Amazon has already disbursed $1.7 billion to the three launch providers, including a direct payment of $585 million to Blue Origin.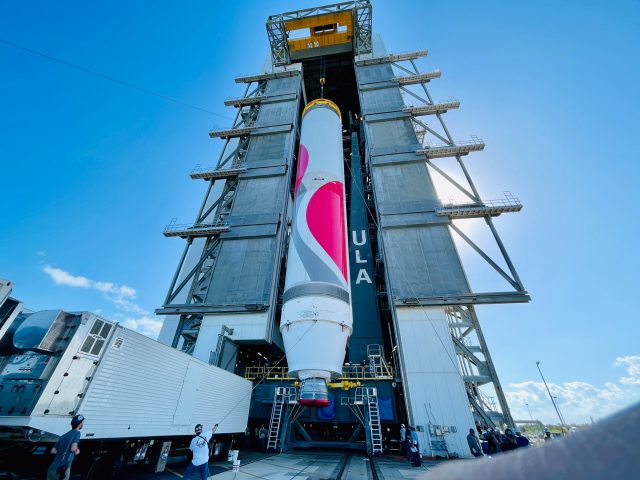 The primary contention raised by the lawsuit centres around the allegation that Amazon's board of directors failed to consider SpaceX as a potential launch contractor. Instead, they opted for companies associated with enriching Jeff Bezos, who founded and owns Blue Origin. Additionally, it is noteworthy that Blue Origin has a contract to supply rocket engines for United Launch Alliance's Vulcan rocket.
Project Kuiper's Launch Contract Lawsuit and Response to Amazon
The lawsuit emphasizes the continuous delays in Blue Origin's New Glenn rocket and the Vulcan booster. The decisions regarding the launch contracts for Project Kuiper were made when it became evident that these large boosters would not be prepared to deliver a substantial number of satellites before the 2026 deadline imposed by the Federal Communications Commission.
"The near-constant drumbeat of delays and bad news from Blue Origin and its business partner and customer, ULA, now threatens to jeopardize the entire Kuiper program, underscoring the harm the Board's utter failure to comply with its fiduciary duties has caused to Amazon," states the lawsuit.
In terms of remedies, the plaintiffs are seeking compensation and coverage of attorney's fees.
Amazon has dismissed the lawsuit's validity, with an Amazon spokesperson stating, "The claims in this lawsuit are completely without merit, and we look forward to showing that through the legal process."
In 2019, a prominent multinational technology company unveiled its ambitious plans to develop a substantial broadband satellite Internet network called Project Kuiper.
Under the regulatory framework established by the Federal Communications Commission (FCC), Amazon, the company behind this initiative, was mandated to launch half its proposed 3,236 satellites into low-Earth orbit by July 30, 2026, with the remaining half to be launched within three years. However, it is widely anticipated that Amazon could secure an extension for these deadlines if it demonstrates substantial progress toward their fulfilment.
The Legal Dispute: A Space Industry Rivalry Unfolds
The legal dispute surrounding this matter has attracted considerable attention within the space community, primarily due to the underlying rivalry between Elon Musk and Jeff Bezos, the respective heads of SpaceX and Blue Origin. Musk's SpaceX has consistently outperformed Blue Origin in various aspects of spaceflight endeavours. Nevertheless, the legal basis for this dispute remains somewhat uncertain.
Amazon can put forth a compelling defence. By not considering SpaceX for its satellite launch needs, Amazon effectively chose not to support its chief competitor in the space-based Internet sector financially. With its well-established Starlink constellation, SpaceX enjoys a significant head start of five years over Amazon and has already deployed 5,000 satellites. By procuring Falcon 9 rockets from SpaceX, Amazon would have indirectly contributed to the enhancement and expansion of the Starlink service.
The central issue likely concerns whether Amazon's board of directors sufficiently considered this critical aspect and other related factors. The lawsuit alleges that the meetings convened to approve these launch contracts were brief and superficial. Perhaps the fundamental question is whether Amazon's directors should have dedicated more time to evaluating whether the timely launch of Kuiper satellites, potentially at roughly half the cost of alternative options, outweighed the potential drawbacks associated with indirectly supporting a rival company's business.