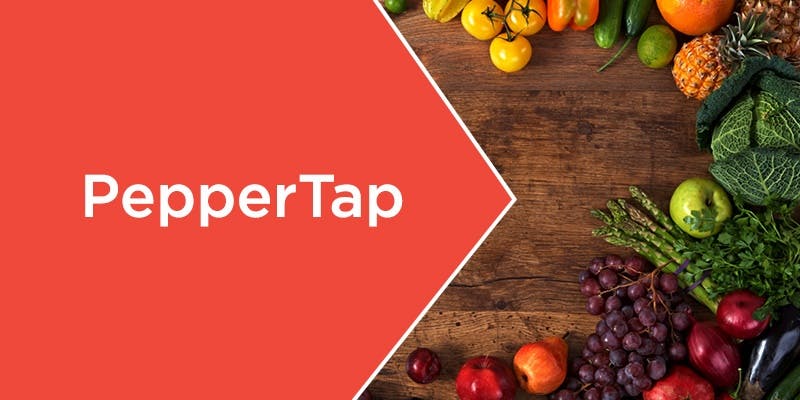 Started in 2014 in Gurgaon, India, PepperTap was the brainchild of Milind Sharma and Navneet Singh. Both the founders were IIM alumni and were often called "two intellectual superpowers", who were put together to make the ultimate Indian startup dream a reality.

Both Sharma and Singh just had one objective – to make grocery shopping in India simple. And the way to do that was to scrap the old method and revolutionize it via the internet.
It would be no more haggling, no more adulterated products, and no more lack of choice. PepperTap would act as an aggregator for grocery stores around the user, compiling the best rates and then delivering what the users want, right to their doorstep. It was somewhat of an e-commerce and aggregation venture, but only for groceries.

Funding

PepperTap ran total 4 rounds of funding – a seed round, one Series A round in April 2015, and two series B rounds in September and December 2015, respectively.

Over these four rounds, the company raised a massive USD 51.2 million. Investors generally take it slow in the initial rounds, but because the idea of PepperTap was so promising, they went all in.

Big names in the startup funding circuit got associated with the company. Sequoia Capital, SAIF Partners, JAFCO Japan, and Snapdeal are some of the investors that got associated with PepperTap through its funding rounds.

Growth

This sort of funding was rare to come by and following the funding came massive growth. The founders had to go out of their way to scale up their venture in order to show their investors that they had received a bang for their buck.

By late 2015, the company was operational in nearly 25 cities. It became the third largest grocery delivery service in India and delivered 20,000 orders daily. Their service, especially their app was being received extremely well. Around 30 – 40% of PepperTap's orders came in through their app.

By this time, they also had an average of 2500 employees on their roster. In December of 2015, the company also ventured into acquisitions by co-opting Jiffstore. Jiffstore was an m-commerce brand, which was basically a local, Bangalore-based grocery delivery system.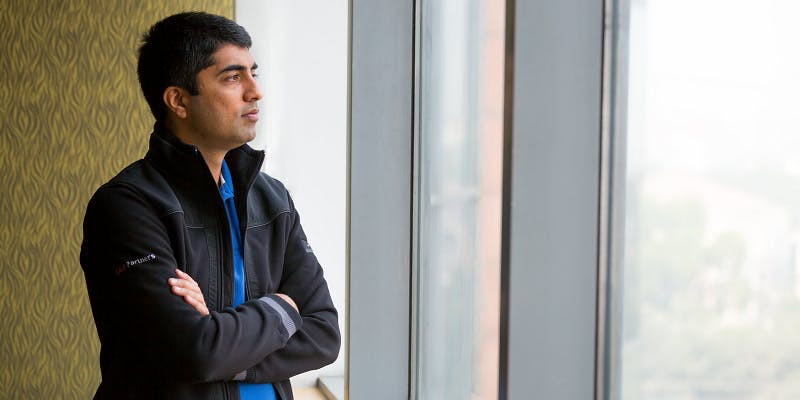 Collapse

In April 2016, PepperTap announced that it was pulling its shutters down for good. From a few months, they had started scaling back on cities and had undergone a few massive rounds of layoffs as well. But, there were no signs of recovery and the company was finally going defunct. While this came as a surprise to many, industry experts had conclusive reasonings as to why this sudden shut down took place.

Unsustainable Cash Burn
PepperTap's heavy funding meant that the company could afford to give off offers like discounts and free delivery service. Needless to say, this was what attracted most consumers. They also went all out on their marketing initiatives and heavily promoted the app and the website.

This may be a sustainable model in a bubble – where there is a surge of funding which facilitates expenditure. However, in the long term, the bubble will burst and this is exactly what happened with PepperTap.

The discounting and offer model left the company struggling and it also proved to be an inconducive cash burn system after the initial few months.

They could reel back their discounts as some customers might still be loyal because the service was good. However, they knew this wasn't going to go down well, because, after a few test rounds, they realized that the discounts were what attracted the customers and not their loyalty.

2. No Inventory

PepperTap was one of the few startups that did not own any inventory at all. They didn't sell products that were under their control. They only collated inventories which were there with other grocery stores and then updated their offerings.

Now, this may seem impressive at first, because, they were saving up on sourcing and storage costs. But in reality, it was an extremely unreliable system.

They first had to make sure that the grocery stores were sharing their updated inventory continuously. And if these stores didn't have digital inventory systems, PepperTap would have to get them updated manually.

Now, the rate at which orders were coming in, the inventories from each store and each city had to get updated at least thrice a day so as to not confirm orders that were not in stock. Now, this was a very unfeasible venture and this made PepperTap loose steam, since there were a lot of inventory glitches and a lot of orders that had to be canceled.

Moreover, PepperTap was making no money from the groceries it was selling. They sourced it from the grocery stores at MRP and couldn't sell them at prices higher than MRP. Rather, on offers, they had to sell them at lower than MRP. This made the whole model very unsustainable.

3. 2016 Funding Drought

Apart from the unsustainable business model and a complete lack of inventory, the general circumstances around the maturation of PepperTap were also unfavorable.

2016 was a bad year for startups all across India. There was a complete and utter lack of funding and the growth of a lot of companies stagnated, reduced, or was massively hit. Successful companies like TinyOwl were shut down and even bigger ones like Zomato recorded slower financial growth than ever.

Needless to say, this drought hit PepperTap. The company was not making any money from sales and also had a high cash-burn business model. This coupled with a lack of funding put tremendous pressure. This pressure ultimately forced PepperTap to shut down in April 2016.

There have been no signs of resurgence or comeback from the founders of PepperTap. It was a good idea but with a bad business model. The company was taken over by giants like Big Basket and is probably never going to be seen again.
Comments
comments