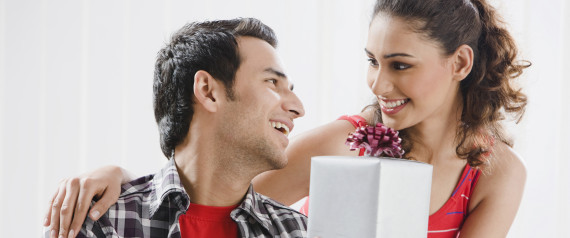 Finding the right gifts for men is always a challenge. We always feel like buying something special for the men in our lives- our fathers, brothers, boyfriends and husbands but unfortunately we find ourselves limited by the choices available. Most of the times we ending up buying them watches, shirts, perfumes or electronics – a gift that although nice might not really convey the message to them as to how special they are in our life.
This need to buy special gifts has given rise to a new category in gifting – that of personalized gifts. When it comes to gifts what better way that to tell the men in our lives how special they are by giving a personalized gift – A gift that exactly conveys the message to them as to what their presence in our life means to us.
You can take the help of these websites in your mission to win his heart!
Printvenue.com
If you want to buy any personalized gifts for him, the first place where you should search is printvenue.com. On a purchase of Rs. 499 you are getting Rs.150 off! What can be better than this? It's a brilliant site for getting any sort of personalized gifts for men. Greetings cards, wallets, caps, pen stands, cushions, key rings, ashtray, mobile cases- everything you will get here!
Vistaprint.in
You can also look out on vistaprint.in. This is the best site for gifting T-shirts with any soul shaking message inscribed on it! It has more than 1000 designs of printed T-shirts. Moreover, if you want to put your own words on it, then for sure you can do that. Just upload your message on the site.
Printland.in
You can also consider printland for buying personalized gifts that you intend to gift to the man whom you love immensely. Some of the most popular things that you can consider are clocks, mobile coves, pens, coffee mugs, personalized pen drives, T-shirts and many other things about which you will come to know once you visit this site. Also they provide coupon to avail the extra discount for their users. For coupon check out CouponzGuru.com.
Wishpicker.com
I extremely enjoy whenever I visit this amazing site. There are countless personalized gift options on wishpicker.com -that are really mind blowing! They always keep on coming with new, new ideas from time to time which is even more interesting and inviting.
Zoomin.in
If you truly want to celebrate the coming valentine in a memorable way then you should visit zoomin.in apart from the four options that I have given above. With its tremendous ideas and personalized gifts, you can certainly leave a lasting impression on the man with whom you want to spend the rest of your life! There's nothing great like true love! So, go and celebrate it!
(Disclaimer: This is a sponsored post. All information in the post has been provided to Techstory by the sponsoring party. Techstory is not responsible neither liable for the content in this article.)