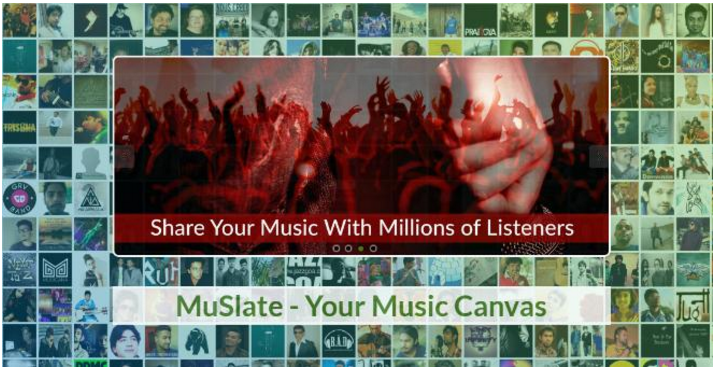 The online music industry has come a long way in last two-three year's time in India. Services like distribution, promotion and streaming of music online has caught up momentum within the industry- among the artists as well as listeners. The industry has witnessed sudden growth since last year. Investors as well as Entrepreneurial minds have started to eye this opportunity. In July 2015, Indian music streaming service Saavn raised $100 million from New York-based investment firm Tiger Global. New music streaming platforms like Gaana, Hungama have entered into the Indian market.
There has also been an increase in number of platforms which lets music artists to upload their composition for users. These platforms provide an ecosystem to the Budding Independent Artists and Music Lovers where they can share, promote and distribute their music with thousands of listeners across the globe. Listeners also have ability to listen to the music of their choice from anywhere across the world using the cloud services. worldmusiclink.com and alivenotdead.com are renowned platforms that connect Music Industry Pros, Companies and Music Talent from all genres, around the globe. However these platforms yet have to realize their firm grip in India.
Muslate.com, founded by Rohit Goyal, is one such platform in India filling this gap and working towards tapping the available opportunity. Muslate provides one of its kind ecosystems to budding or Independent Artists and Music Lovers. With Muslate, Artists can get their music distributed and promoted globally and can get the exposure and credit and on the other hand Listeners can get their music organized in cloud. On the users front, The Company already has about 50K Registered Users for their product along with over 5,000 Independent Singers and Artists. With a catalog of about 10,000 Tracks, Muslate has already generated about 20,000,000 Streams in just about a year's time.
In order to know more about the industry, what Muslate is trying to achieve and their future plans, Techstory interviewed founder of Muslate, Mr. Rohit Goyal. Here are excerpts from our interaction with Rohit:
Techstory: Tell us about your company and about your product
We at Muslate, provides a unique, one of its kind ecosystem to budding or Independent Artists and Music Lovers.
With Muslate, Artists can get their music distributed and promoted globally to get the required exposure and on the other hand Listeners can get their music organized in cloud. Muslate is solely built around the concept of enabling the budding artists to reach to the main organized stream and to enable the listeners to have access to their music library anytime anywhere on the go. 
Product Segments: Currently, our services cater to the need of following segments of Industry.
1.For Artists
1) 'Indie Artists Platform': This allows artists, who are just beginners in industry to get the right exposure by putting their work in front of listeners across the globe.
2) 'Artist Plus': This is a segment for Artists, who have reached a certain level and now are producing their original compositions and stuff. With Artist Plus, they can get their music distributed and promoted worldwide and can earn royalties. We distribute music to about ~50 platforms including ones like Gaana, Saavn, iTunes etc, along with Caller Tones for all telcos.
2. For Listeners
1) 'Indie Music Platform': With this, listeners get access to thousands of Indie Artists and their Music
2) 'Organized Music Cloud': Along with the access to Indie Music, Listeners also get access to cloud storage, where they can organize their music library.
3.For Affiliates (Recording Studios/Labels)
1) 'Affiliate Program': With Affiliate Program, Recording Studios/Labels get a chance to distribute and promote their music worldwide along with branding.
4.For Event Organizers/Cafes etc.
1) Muslate helps Organizers in promotion of events, it can also prove to be an efficient tool for Organizers & Cafes etc. to hire talent/artists.
Techstory: What inspired you to start this venture?
I being a big fan of alternate and indie music since my college days, and also happened to be friends with some of the people who seriously were interested to choose music as their main stream career, was always aware of the problem that they had to face at different times. I always believe that a person should work on something only if he is fully convinced with what he is doing.
I stayed for a long time with my so-called 'customers' if I may call it so, and was fully convinced that yes there is a problem and I need to solve it. The plan and concept were already there in my mind since quite some time. So, the day I decided to startup with my company, there was no second thought on what to start with.  And that's what inspired me to start with Muslate.
However, the product has seen significant amount of changes over last one year. This derives its root from the fact that I am a strong believer of lean business model, where you need to continuously build and improve according to feedbacks and requirements of your customers, rather than forcing them to use what you've build. 
Even today, I am in touch with number of Artists and such Music Lovers so I can get to know more about their requirements and needs, so that we can solve them.  And that's how we have been growing so far!
[box type="shadow" align="" class="" width=""]
Muslate is bootstrapped till now and has not received/raised investors round as of now.
Part of Nasscom 10K Start-ups Program and also has received HOT 100 Award from Centre of Excellence in December 2014.
Shortlisted for Surge Conf. which is going to be held in Bangalore in Feb,2016. [/box]
Techstory: Tell us more about the industry and the Competition
There is no denying to the fact that there are a number of platforms available in market which are trying to cater to the needs of either the Independent Artists or the Listeners, but we strongly believe that the real problem is still not being targeted or is being ignored.
Music Industry has mainly two pillars, one being Artists who are the actual content creators and other being the Listeners who are basically the content consumers. It needs to be understood, that both these sections of industry have their own set of problems and targeting only one set of problems is not going to help. 
Platforms such as 'Soundcloud', 'Reverbnation' etc. which are there for Artists, just offer them a platform to put up their content. Once content is there on those platforms, it's just the Artist who has to keep on promoting his/her content. Platforms don't play any part in helping the Artists grow in Industry or to get them the desired exposure.
So, there is a strong need of a solution or platform in market which can cater to the needs of both the communities and Muslate exactly does that. On one hand it lets Artists get their music distributed and promoted globally so they get all the right exposure and credit and on the other, it helps listeners getting their music library organized in cloud.
More to this, imagine the same situation some 10 years before; we would have not got this response from our target audience. If you would have ask artists to pay money for distribution of their CD or Audio cassettes at different music outlets, they would have denied it. But now, it's all digital era and everything is available at fingertips.  This has made our growth possible and gain momentum.
Techstory: What can we expect from you in the coming months?
We've strong faith in technology and the problem we are trying to tackle, we want to solve all of it using technology.
We want to do all kind of content ranking, artists ranking, hiring analysis using AI algorithms. We believe that if lot of manual intervention is there then the product can't be scaled. So, we are here to solve the problem at first and then will take it to an all new level using all technologies and AI (Artificial Intelligence).
Founders and Mentors!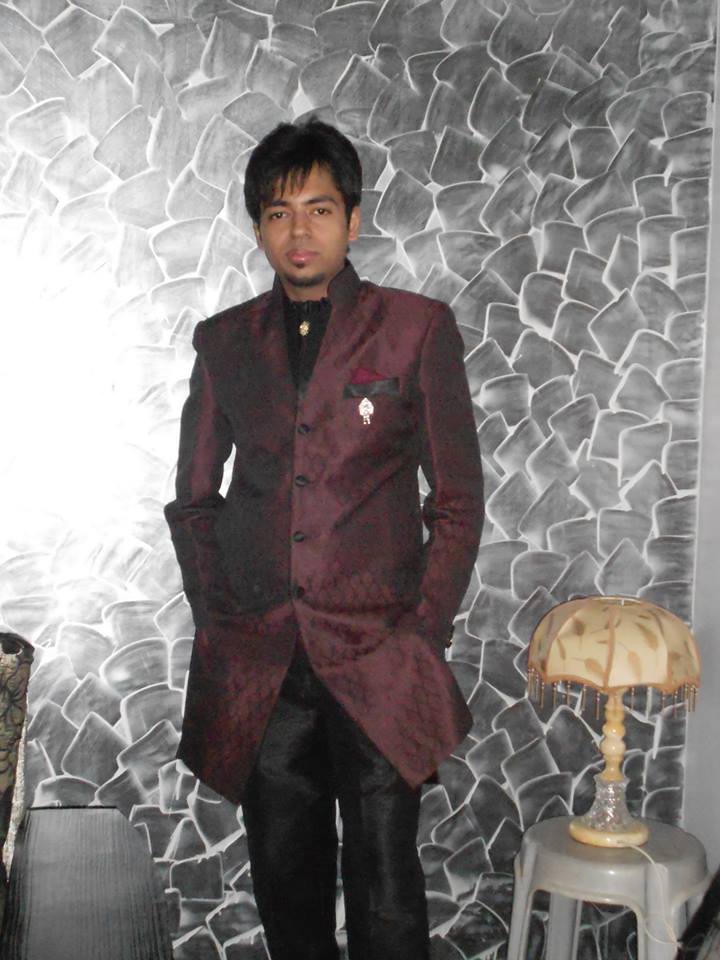 Rohit Goyal, 25, CEO & Founder of Muslate.com is a graduate from NIT Kurukshetra and holds a bachelor's degree in Electronics & Communication Engineering (2k7-11).
With already 5 US Patents against his name along with dozen of research papers, he always has strong technical and coding skills and he just loves to do things unconventional way.
Email : rohit.goyal@muslate.com
LinkedIn: in.linkedin.com/in/gylrohit
Facebook: https://www.facebook.com/profile.php?id=100008081082388
Twitter: twitter.com/RohitGylMuslate
CTO of Muslate is a graduate from IIIT Allahabad has strong technical skills and already has a number of IEEE papers and some other research work against his name.
Business Strategist & Advisor:
Mr. Sheell Dease is a Serial Entrepreneur and Top performing professional with extensive experience and verifiable achievements in the full scope of Business Sales and Marketing. He possess strong talent for identifying and maximizing new business opportunities. He is an outstanding presenter and negotiator with the demonstrated ability to sell ideas, concepts and programs to senior level executives.
With expertise at developing superior relationships with Multi-Million Dollar clients and Service providers, he is a Marketing savvy with solid expertise leveraging leading – edge media to produce unprecedented results.
Mentor:
Dr. M. Radhakrishna, Professor in IIIT Allahabad, with wide research experience in areas of Nuclear Physics, Solid state Physics, Instrumentation, Analog, digital and Hybrid computer based Simulations, Computer Architecture, Artificial Intelligence, Digital systems, Computer Networks, Educational computing over a period of 42 years. Also, he is a member of National level Committees of DOE (Currently MIT)
Web Links:
Website: www.muslate.com
Facebook:  http://www.facebook.com/MuSlate
Twitter:  https://twitter.com/MuslateCom
Similar Reads:
Music streaming 3rd most-used service on Internet: Study
Awesong.in- redefining music by providing unplugged and unheard versions of bollywood songs!
Pragnya Wakhlu's Mousai uses music & movement to help people lead more inspired & positive lives !
Shortfundly – The New Home For Young Short Film Directors To Grow & Get Funded!