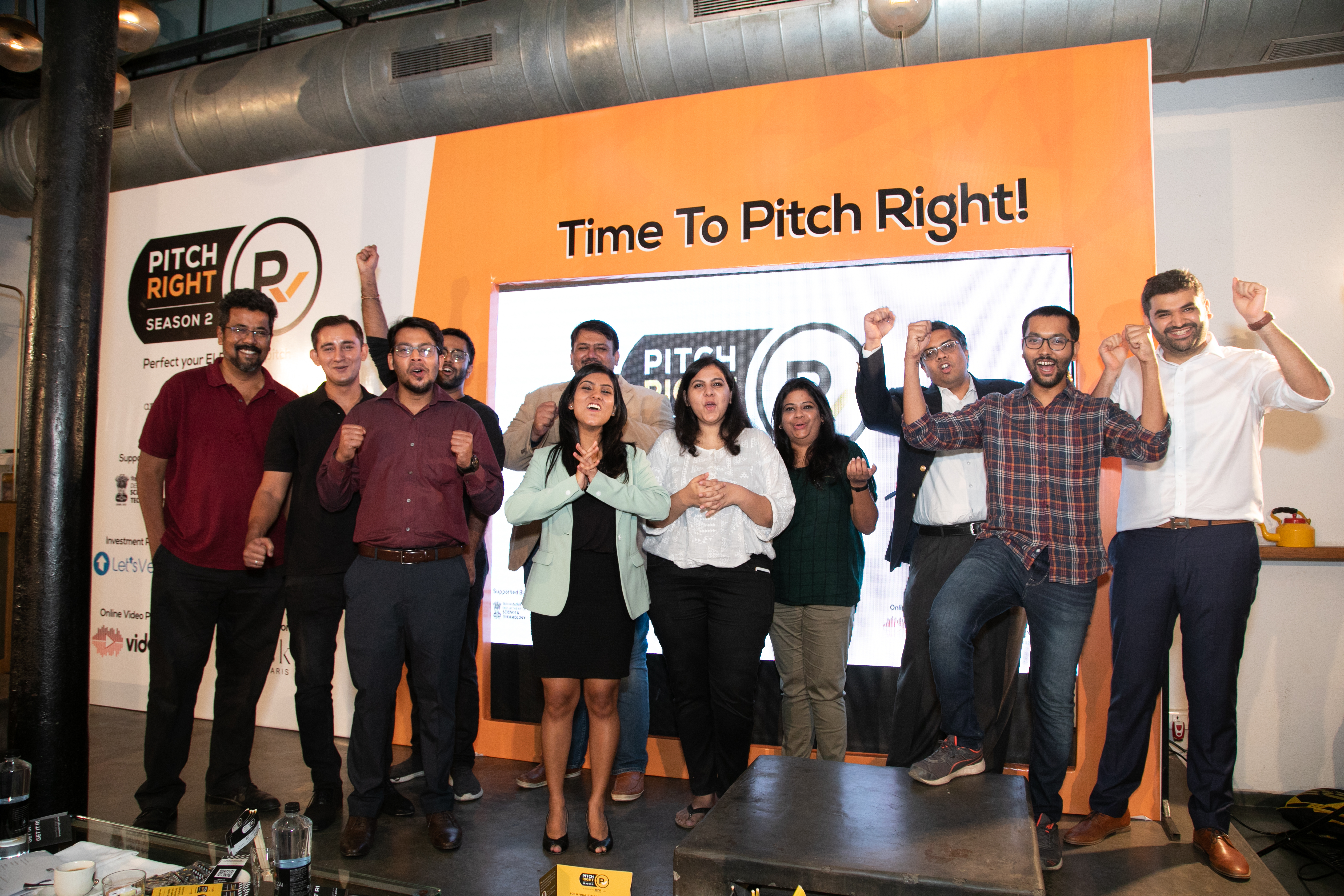 18 April 2019, India:
Zone Startups India,'s PitchRight S02 has concluded with the final shoot of the Grand Finale episode that announced the winners of the season.
Zone Startups India announced danamojo and  RoadBounce, as the two winners of PitchRight S02, who were selected for a seed fund investment of ₹5 lakhs each.
PitchRight S02 was launched in August 2018 by further making the experience of elevator pitches thrilling.
PitchRight S02 ran 13 episodes featuring the 13 shortlisted entrepreneurs over 4 months. The top 9 scorers with the best elevator pitch made it to the Grand Finale. The Grand Finale was shot live at Cafe Zoe in Mumbai, presided by an esteemed jury.
Sanjay Mehta, sharing from his experience of hosting the Grand Finale of PitchRight, said, "PitchRight S02 finale reality show was inspiring, full of excitement due to so many unknowns. It was a real thriller as the entrepreneurs pitched to the investors to make a deal. Everyone was on the spot be it investors as they had to commit money, real money instantaneously and entrepreneurs had to accept or refuse the offer right away."
Sanjay Mehta,added, "It's a challenge for entrepreneurs to go live pitching & very few can dare. Lastly I can say that PitchRight reality show has superbly motivated entrepreneurship in India."
Ajay Ramasubramaniam, Director India, Zone Startups said, "PitchRight is a format that we conceptualized mainly for curating content around how to get your elevator pitch right. We have had some really good viewership of the content – which is good validation of the format."
Ajay Ramasubramaniam,added, "However, what has been more encouraging this year, is the turnout of investors at the Grand Finale, and participating in a round of live, on-spot funding – a truly enriching experience for all involved. We look forward to taking the format to greater heights with some strong partnerships lined up for the upcoming seasons."
The finalists pitched their startups during the live shoot to raise on-spot funding from top angel investors and seed investment from Zone Startups India. The startup pitch of 3 minutes each was followed by a feedback session and negotiations for potential on-spot funding.
On-spot funding was granted by several key investors. A total of INR 1 crore 45 lakhs on-spot funding was offered to 4 startups, out of which 2 startups raised a total of 75 lakhs post negotiations at the Grand Finale Demo Day.
These will now be syndicated through a seed round to be led by Let's Venture, Investment Partner of PitchRight S02. Atharva Sabnis, Co-founder of Atron, raised the highest on-spot funding on the day.
(Image – Zone Startups India)
Comments
comments