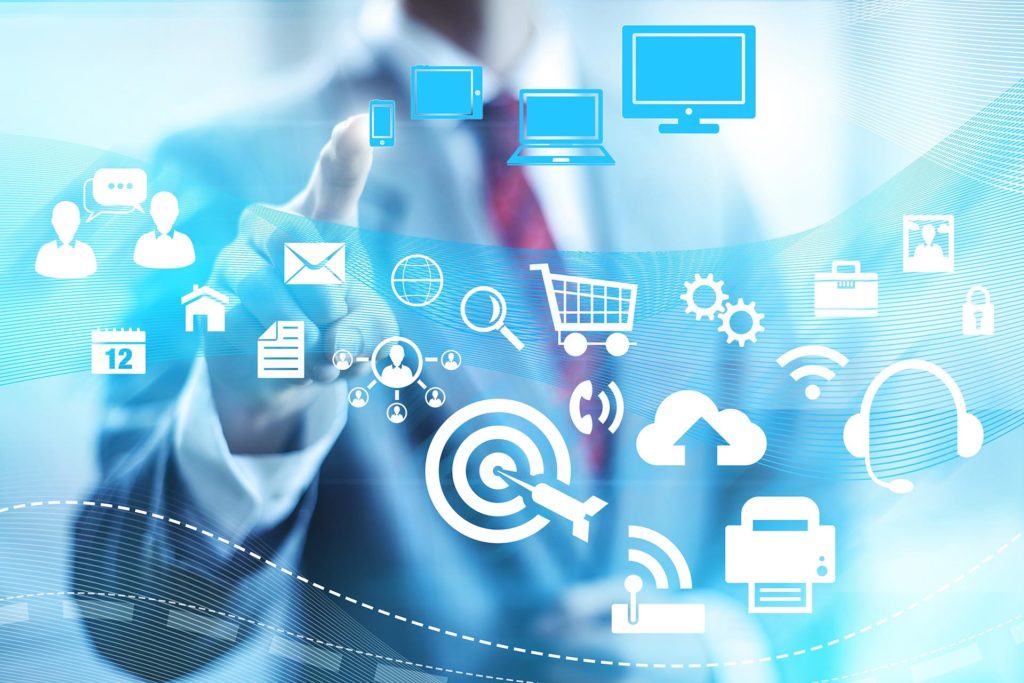 Global Ecommerce is poised to evolve significantly in 2017, building on trends from last year while going in entirely new directions at the same time. Although capitals slowed down in 2016 as against the trend that 2015 had set, Indian e-commerce has definitely transformed from listing, to portals, to marketplaces, and from web-based to mobile. According to Statista, in 2015, retail e-commerce sales worldwide amounted to 1.55 trillion US dollars and e-retail revenues are projected to grow to 3.4 trillion US dollars in 2019. "In 2017, we should see more and more tech startups building solutions addressing problems not only for India, but taking these same solutions to clients that are present globally" says Manish Choudhary of Pitney Bowes.
Pitney Bowes has been a leader in the connected and borderless world of ecommerce technology. Clients around the world, including 90 percent of the Fortune 500, rely on products, solutions and services from Pitney Bowes in the areas of customer information management, location intelligence, customer engagement, shipping, mailing, and global ecommerce. In order to understand more about the trends in ecommerce market across the globe and how startups can accelerate their growth leveraging cutting edge technology, we interacted with Manish Choudhary, MD, India Operations and SVP, Global Innovation, Pitney Bowes Inc.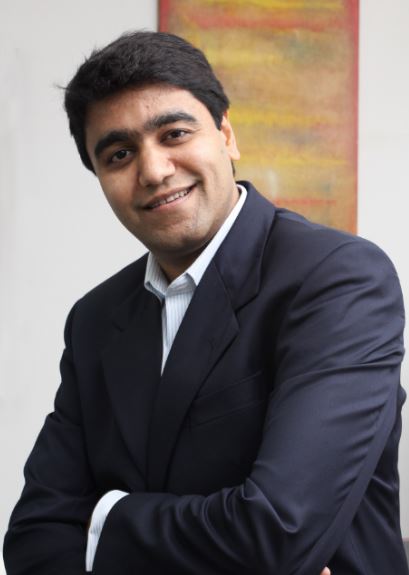 Shopping Here, There and Everywhere – multiple global marketplaces
Today's consumers have the power of choice, whether choosing to shop online direct to a retailer website or an online marketplace, and the study shows that consumers like it that way. In fact, while consumers may have a preference for one channel over the other, very few shop exclusively through one online channel.
According to the Pitney Bowes Global Shopping Survey, approximately half of consumers say that all or most of their online shopping, whether domestic or cross-border, is through an online marketplace. Entering the holiday season and a new year, retailers and marketplaces alike should take note and capitalize on these shifts in consumer behavior, which open up new opportunities for brands and retailers at home and abroad.
Personalization and hyper-localization will drive explosive growth in global commerce:
The e-commerce challenge facing global retailers is to create deeper, more personalized and localized experiences that resonate with consumers from varying countries and regions. To enable international purchases, retailers must use personalization and localization solutions to deliver what their global consumers want, while also taking into account differences in how they like to shop.
In 2017, going global isn't a luxury – if you're in the retail game, it's a channel that must be explored. Online merchants need to consider both present and future expectations and trends to build a meaningful presence within new markets they're planning to enter.
Data analytics will play a key role in fraud detection and prevention
Personal identities, which are captured in the databases of retailers, are almost always variable. Data quality solutions reconcile these variables and connect different personas to the same record, matched by a common address, in a simple, single view. This technology combats many varieties of fraud, while protecting against financial vulnerabilities and ensuring greater compliance.
Physical and digital technologies must be aligned to protect consumers and their personally identifiable information. Integrated solutions that streamline regulatory compliance can help, as can address cleansing and database cleansing software.
Getting the basics right still matters:
While delivery may not be the most glamorous aspect of the ecommerce experience, it may have the biggest influence on brand perception and customer satisfaction – which as retailers know, is the heart of the operation. Online shipping and returns continue to be a major pain point for consumers, despite merchants' efforts to improve their shipping and returns processes.
When asked about holiday shopping, 42 percent of consumers say they experienced related challenges when shopping online for the 2015 holiday season. In fact, even the most basic elements of the customer experience, such as shipping the right item; accuracy in address and tracking; a transparent returns policy; and proper duty and tax were all cited as challenges.
Reinventing $40 Billion Market
On April 26th this year, the company announced Pitney Bowes Commerce Cloud – a cloud platform that provides access to solutions, analytics and APIs leveraging all of PB's physical and Digital capabilities for clients to Identify Customers, locate opportunities, enable communications, power shipping and manage payments.
The new cloud-enabled solutions and services utilize the innovation, security and reliability that made Pitney Bowes an industry leader for more than 95 years, represent a strategic milestone in the evolution of shipping, mailing and digital commerce. With this launch, Pitney Bowes will reinvent and expand its business into the $40 billion digital commerce and shipping market. The Pitney Bowes Commerce Cloud represents their economies of experience, taking technologies where they have strong expertise and their deep understanding of the clients' needs to deliver solutions with speed and agility that help solve real business challenges.
Pitney Bowes Commerce Cloud
Commerce Cloud offerings can help you identify customers, locate opportunities, deliver effective communications, ship everywhere and manage payments with speed and agility.
Identify: Pitney Bowes has launched a new Single Customer View software solution to help organizations enhance and deepen their understanding of customers. The new solution is powered by the release of Spectrum Technology Platform v11, the delivery platform of Pitney Bowes' customer analytics and Master Data Management capabilities, for which Pitney Bowes was recently recognized as a leader by industry analysts.
Locate: Containing Geographic Information Systems (GIS), extensive data sets and analytics tools, the new location intelligence solutions from PB enrich customer data for greater profitability and engagement.
Communicate: Built around the EngageOne family of customer engagement solutions, the Communicate solutions feature a powerful set of digital self-service capabilities that will enable organizations to better communicate with customers and deliver more relevant and engaging interactions– every time they interact with a brand.
Ship: Find and retain the right customers, enhance parcel handling and streamline invoicing and payments through a comprehensive mix of shipping and mailing solutions.
Pay: Pitney Bowes helps business to efficiently grow with postal, shipping and permit payment solutions. Their consolidated billing options allow them to simplify their billing.
They also launched a series of APIs that are available in a self-service portal to help both commercial and corporate developers, as well as clients, enrich their mobile and Web applications. And will unveil additional offerings throughout 2016 that will its assets in the areas of customer engagement, location intelligence and customer information management.
Catering To Different Ends Of The Market
SMEs and Large Enterprises have different approaches to conducting their businesses and while conceptualizing products and solutions, there needs to be a very deep understanding of their business challenges. Understanding how and where your technology will fit into an SMB strategy and a large enterprise strategy is critical for your business.
"When we think about our business models, we think about how it is we can take those assets and drive them into other products, how we can take those assets and cross-sell them across our client base in SME and Enterprise markets. We have been a leader in the way of business model innovation throughout our 100-year history and will continue to innovate with our clients."
For an SMB/SME client, the technology is ensured that it isn't a burden to implement. Efficiency and cost reduction have obviously been major components in gaining competitive advantage, which has fueled cloud computing and innovations in the SaaS space. It has also been about building a product architecture that enables customization and scalability.
Accelerating India's eCommerce Startups
India has the third largest base of startups in the world and Pitney Bowes has two R&D centres in the country, in Noida and Pune. The Pitney Bowes Accelerator Program provides mentorship, access to venture funds and networking to innovative startups in the areas of customer information management, mobile, data analytics, location-based services, ecommerce management and machine learning.
"Through this programme, our access to fast emerging companies has increased. The initiative has helped us to connect with a new set of clients whom we didn't have access to earlier."
The infrastructure helps the company attract the best of startup talent. The startups have access to the company's software, APIs, analytics, data tools and its experience in mentorship, marketing and legal support. The Pitney Bowes Accelerator gives them credibility when they go to a client. They also help startups to reach out to their client base with whom they have had long-term relationships.
More than anything, the start-ups need support in terms of technology, infrastructure and network. The incubation learning provided here from Pitney Bowes help the startups speed the existing models with the right guidance and strategies. In its third year now, Pitney Bowes also introduced Scale-up as part of its accelerator program which is a six-month program giving young and emerging startups an opportunity to scale up using Pitney Bowes cloud services and APIs. Pitney Bowes has identified early stage entrepreneurs which made them also see new kinds of business models and techniques.
Also Read: The Reason Behind Shift In Trend Towards Recommerce Market In India !