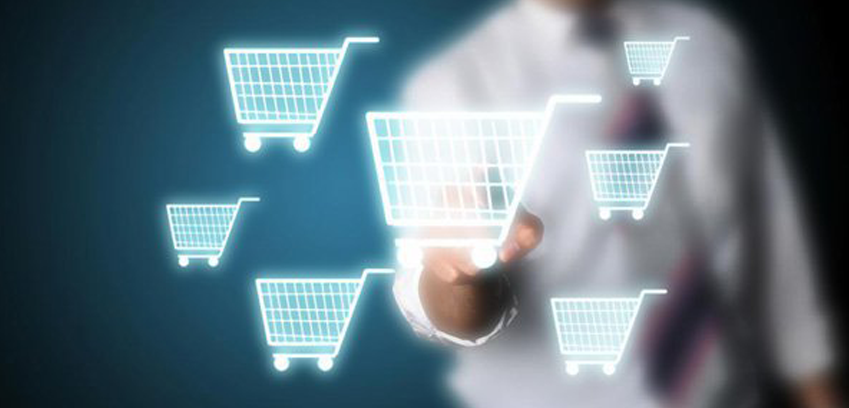 The advent of e-commerce in India has gifted the country with numerous success stories. We hear about entrepreneurs who struggled to pass College exams as they weren't conversant with English, today leading Unicorn companies.  We hear of women entrepreneurs who fulfilled the vision of their husbands by helming their companies into nation-wide phenomena when bad times befell the latter. We hear of e-commerce making lives of millions of homemakers easier by providing them on-demand services of house help, gardeners and carpenters.
E-retail has truly changed the way India lives and functions and its impact goes beyond just technology or finance or the payments eco-system. Its effect at making lives easier and daily functions more seamless and convenient is as palpable in the realm of fashion as it is anywhere else.
What is fashion re-commerce?
Fashion as a segment has witnessed a massive revolution with the help of alleviated internet access, secure payment modes and aggressive marketing by e-commerce giants. As a result, the fashion e-tailing world is rapidly changing the way India discovers and purchases everything from designer bags to wedding wear.
However, as established names such as Myntra, Jabong, Flipkart, Snapdeal and Amazon are still pursuing Indian consumers with discounts, more than a dozen startups have emerged in the past one year to tap the billion-dollar opportunity that exists in the form of re-commerce or buying and selling of pre-owned branded & used apparel and accessories.
The need for re-commerce in India
With an increasing awareness among consumers to reduce wastage, to re-use and recycle garments, there was a dire need for an apt platform to allow selling and buying of fashionable clothes that are still in perfect condition.
This is where re-commerce or reverse commerce came into existence for the tech-savvy consumers of today who are making smart buying decisions. This concept recovers used products through the internet and is booming just like any other re-selling commodities business, be it electronic items, vehicles or even golfing equipment.
There was a time when buying second-hand clothes would call for visits to flea markets, garage sales, and thrift shops. One had to; however, end up compromising on the size and quality.  With changing times and increasing use of the internet, people have started buying and selling used clothes through the Web like never before.
The startups running these websites take care of the entire value chain, from free doorstep pickups, sanitizing and ensuring authenticity to deliveries and returns so that the buyer and seller only have to focus on what to sell and what to buy to replace their style staples.
So far online re-selling of goods was dominated by classified sites. The new re-commerce startups are experimenting with different business models. They are trying to win over the customers of online classified sites by offering a more methodical price discovery apparatus and elevated convenience to bring the second-hand goods market online. They also help in determining the product prices basis set metrics such as age, wear & tear and market demand.
What's driving the re-commerce market?
The market for second-hand products like garments and apparels has become potentially large and there are many reasons driving this performance. Clothes that are outdated for one customer can be a desired fashion piece for another. While someone may have had enough of a designer dress as it has been featured in too many social media posts, another fashionista may be dying to flaunt that same chic ensemble on her Instagram profile.
Re-commerce, therefore, allows one customer to make space in his/her wardrobe by selling items no longer in use and enables another buyer to create new memories with that same item. It creates the opportunity for a healthy churn of fashion items and ensures that each garment or accessory is used to its full value.
In fact, it is the younger generation of shoppers who are moving away from the idea of stacking their wardrobes with too many clothes and are thus embracing the idea of re-commerce with great enthusiasm and alacrity. They are observing the benefits of spending more efficiently and letting their stagnant fashion inventory make money for them.
Going forward, the re-commerce industry in India is expected to witness a steep growth curve with a CAGR of more than 35% this year.  Moreover, with the growing popularity of re-commerce among end consumers lusting for possessing the almost-new, the industry shows tremendous potential to organize this unorganized sector.
Also Read: Online Consumer-To-Consumer Marketplaces Can Close India's Consumption Gap !
However, still being at a nascent stage, there are many things and factors that need to fall in place before Indian startups can actually reap maximum benefits out of it and revolutionize the next wave of resale shopping.
(Disclaimer: This is a guest post submitted on Techstory by the mentioned authors. All the contents and images in the article have been provided to Techstory by the authors of the article. Techstory is not responsible or liable for any content in this article.)
Image Source: indexwebs.com
About The Author: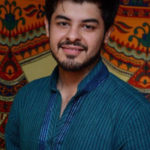 Jasmeet Thind is the Co-founder of CoutLoot, one of the country's youngest and leading fashion re-commerce marketplaces enabling users to buy and sell authentic, pre-loved and pre-owned fashion from their own closet.
In his current capacity, Jasmeet shoulders the responsibility of managing the company's marketing strategies and business associations.