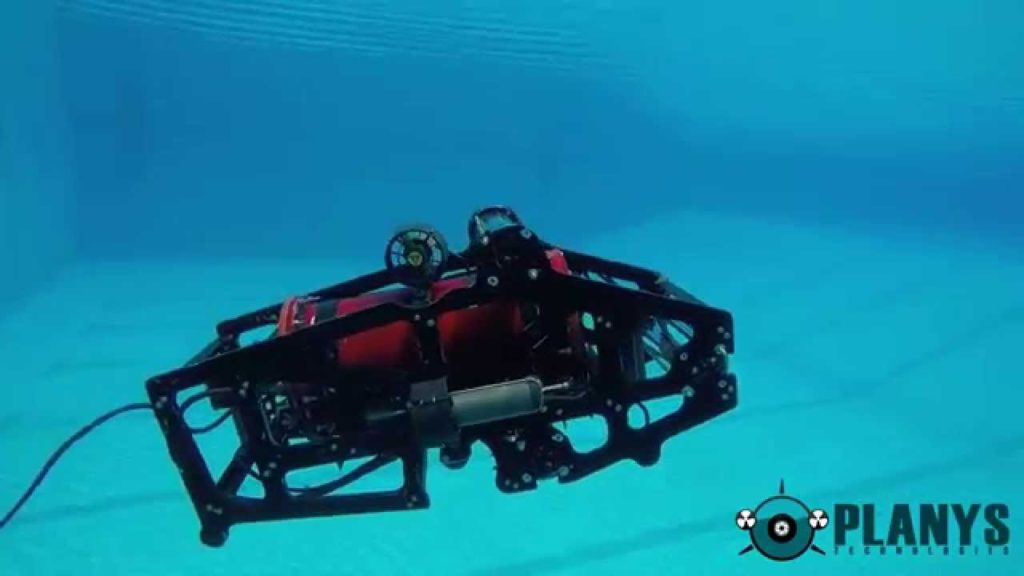 Chennai, February 27, 2018: Planys Technologies, a start-up incubated at IIT Madras Incubation Cell, and India's first Original Equipment Manufacturer (OEM) of compact underwater robots (Remotely Operated Vehicles or ROVs) capable of performing underwater inspection, closed a INR 14 Crores round of Series A Funding.
This round of funding was led by Oil and Natural Gas Corporation Limited (ONGC) Start-up Fund and Ranjan Pai's MEMG Family Office. Kris Gopalakrishnan's (Co-Founder, Infosys; Chairman, Axilor Ventures) Pratithi Trust, Keiretsu Forum (Chennai and Singapore) and other individuals also participated in the round.
This funding round will help Planys expand its robotic fleet, fund product development and scale up its operations. Earlier, Planys also received a grant of Rs. 1.5 crores from BPCL Startup Fund under project Ankur to develop customised robotic systems for the Oil and Gas industry.
Inspired by the 'Make in India' initiative, Planys develops indigenous remotely operated vehicles (ROVs) which are underwater drones and provides underwater robotic inspection and survey solutions. Planys caters to various traditional sectors like Maritime (Ports, Terminals, Shipping), Infrastructures (Dams & Bridges) & Energy (Oil & Gas, Power, Hydroelectric).
The Series A financing builds on an exceptional year for Planys. "Having successfully completed over 35 projects spread across multiple sectors with many repeat orders, I think it's been a fantastic 2 years for us. We thank our customers, investors and advisors for their constant support and encouragement throughout. With this fund raise, we are on course to create a huge impact and make such technology easily available in India." says Tanuj Jhunjhunwala, Co-Founder and CEO of Planys.
Ageing infrastructure is a burning problem worldwide, specially when structures are underwater. India has many important infrastructures assets underwater that need regular maintenance and inspection. Planys's vision is to emerge as a world-leading provider of diagnostics-driven marine robotic services contributing to safety and longevity of these structures.
Currently, underwater inspections are done by human divers, that have limitations of depth, hazardous working conditions and limited endurance. In a few cases, imported work class ROVs are also used, but these are bulky, weigh in tons, have high mobilization time, are costly that prove to be an operational nightmare. Thus, these work class ROVs are not suited to be used for shallow water or inspection in rivers/reservoirs etc.
"We have innovated a technology solution that integrates advanced underwater sensing/diagnostics for various industries, have an ability to go upto depths of 200m and a design-driven ability to integrate multiple payloads on customer demand. Our solution empowers the site engineers to view live data & direct operations real time – something they have lacked in the past. We have also been successful is creating exclusively customized solutions for Indian waters like navigation and data collection in extreme conditions that is a game changer in some sectors" shares Vineet Upadhyay, Co-founder and CTO of Planys.
Dr. Ranjan Pai adds, "We see Planys making a huge impact with its disruptive technology, solving problems in very traditional and vital industries for India.  Led by a very passionate & energetic team, we are confident that Planys will be a major international player in a few years".
"Planys has a young team with the mature understanding of sectors and issues faced due to ageing infrastructure. It has developed cutting-edge technology to help overcome these challenges. Wish them all the best for their journey"says Kris Gopalakrishnan.