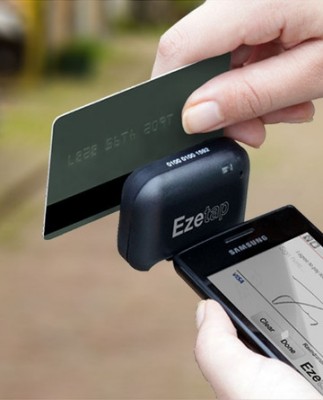 27 February 2018, India:
Ezetap has launched EzeSmart – an Aadhaar Pay enabled GPRS based PoS (Point of Sales) terminal. The terminal has eKYC authentication. The terminal supports other modes of payments such as Credit Card, Debit Card, Mobile Wallets, Bharat QR, UPI.
"EzeSmart is designed to match the business and operational needs of various industries including government, enabling a person with an Aadhaar linked bank account to transact conveniently, just by the touch of one's finger on the fingerprint sensor of the device," the company said in a statement.
The terminal supports eKYC. So, companies can authenticate a customer identity via this terminal. The company does not have to invest in additional infrastructure for customer identification.
Bhaktha Keshavachar, co-founder of Ezetap, said, "EzeSmart is the culmination of our belief in India's digital growth story. We have invested time and effort to build the first and truly integrated payment acceptance platform in India. And as we continue to build products, hardware, software and business processes that help merchants to collect any types of payments seamlessly, the successful launch of EzeSmart is a reaffirmation of our belief that India is years ahead of the most developed countries in terms of our innovation in the fintech ecosystem."
Currently, BigBasket is using EzeSmart.
VS Ramesh, Co-Founder and Chief Project Officer of BigBasket said, "We wanted a smartphone integrated terminal to increase digital transactions in our business. This terminal works seamlessly with our in-house app and delivers a smooth experience to our customers. At Big Basket, we are constantly striving to better customer experience and I believe this is a significant step in that direction."
The company competes with MSwipe.
Aadhaar Pay is a payment system which allows merchants to collect payments from a customer using his Aadhaar number and biometric authentication. The Aadhaar seeded account of the customer gets debited and merchant account gets credited. (Source – ICICI Bank)
(Image – Tech In Asia)
Comments
comments