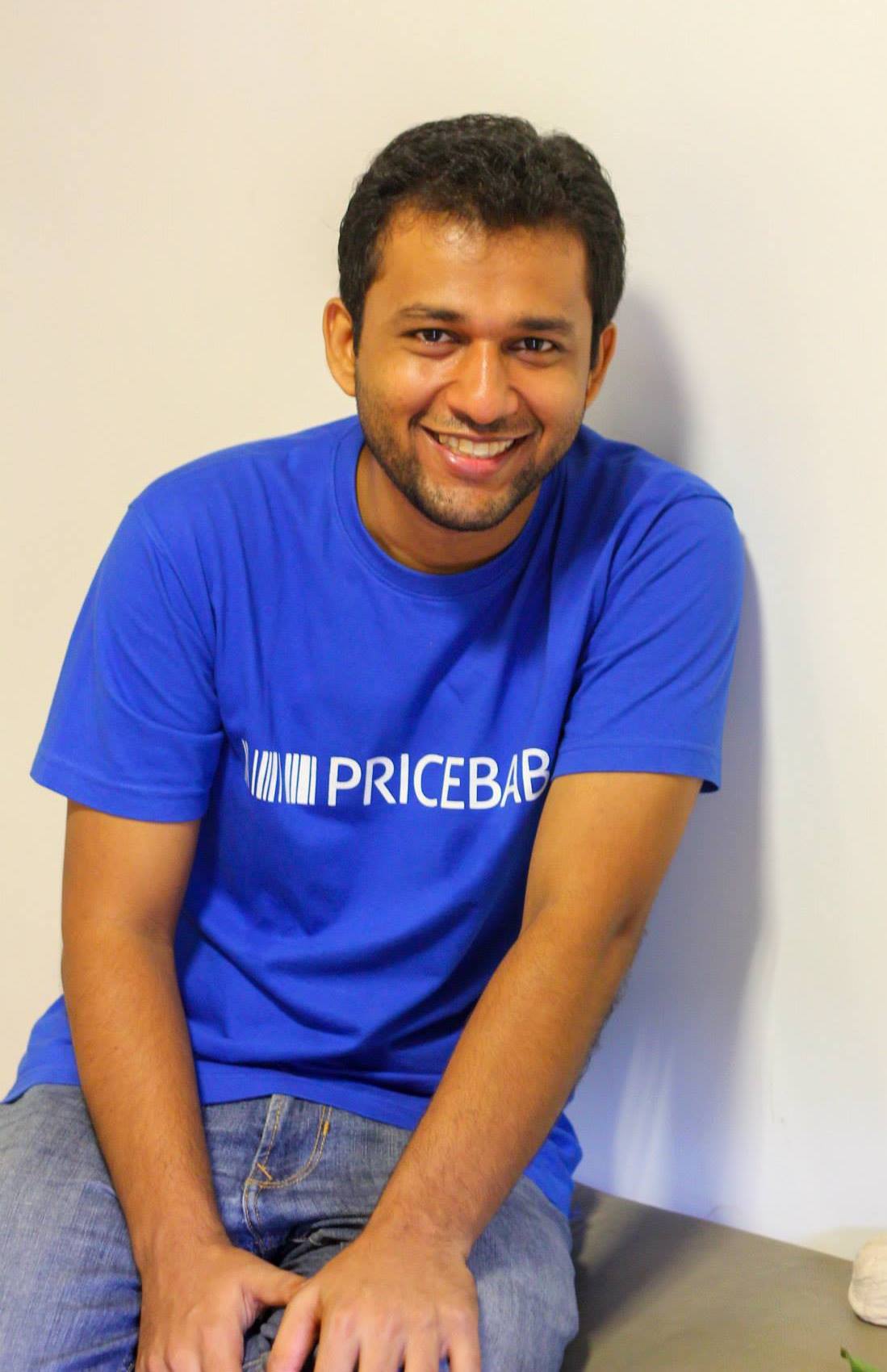 The journey of becoming an entrepreneur starts way before you become a founder. An entrepreneur soaks in years of experiences and these experiences become his or her gut feeling which makes them take the leap, start a company and make it successful ! The story of Annkur Agarwal of Pricebaba.com illustrates exactly the same !
The Entrepreneurial Journey Begins
Annkur's journey of becoming an entrepreneur started way back in 2002 when he was still a mobile retailer. During this time he worked very closely in the offline retail market. At the same time he was selling products online on e-commerce sites such as Baazee and Rediff Shopping and Indiatimes Shopping. In 2008, Annkur started his own e-commerce site which did not pick up as expected and Annkur took to writing about technology on his site onlygizmos.com.
Pricebaba is born
Working on Onlygizmos.com made Annkur realize that a products business can achieve a lot more scale in a short time than a media business. Also, coming from a background of mobile retail, Ankuur got a lot of queries from his friends about mobile phone reviews. He also realized that a lot of people research about mobiles online but when it comes to buying a phone they actually prefer offline channels. There are 150 million Internet users in India. Out of these, about 15 million people shop online. Remaining 135 million or so possibly prefer shopping by going to a store. These factor led Annkur to start Pricebaba.com in 2012.

Serendipity brings the cofounders together
Annkur met his co-founder Tirthesh Ganatra during a train journey from Bangalore to Mumbai. Tritesh was headed back disappointed by India's Silicon Valley where a talented engineer like him couldn't find a job and luckily the two met on the way back! Tirthesh incidentally has sold electronics during his college days as well. Here too the entrepreneur was in the making many years before becoming a founder.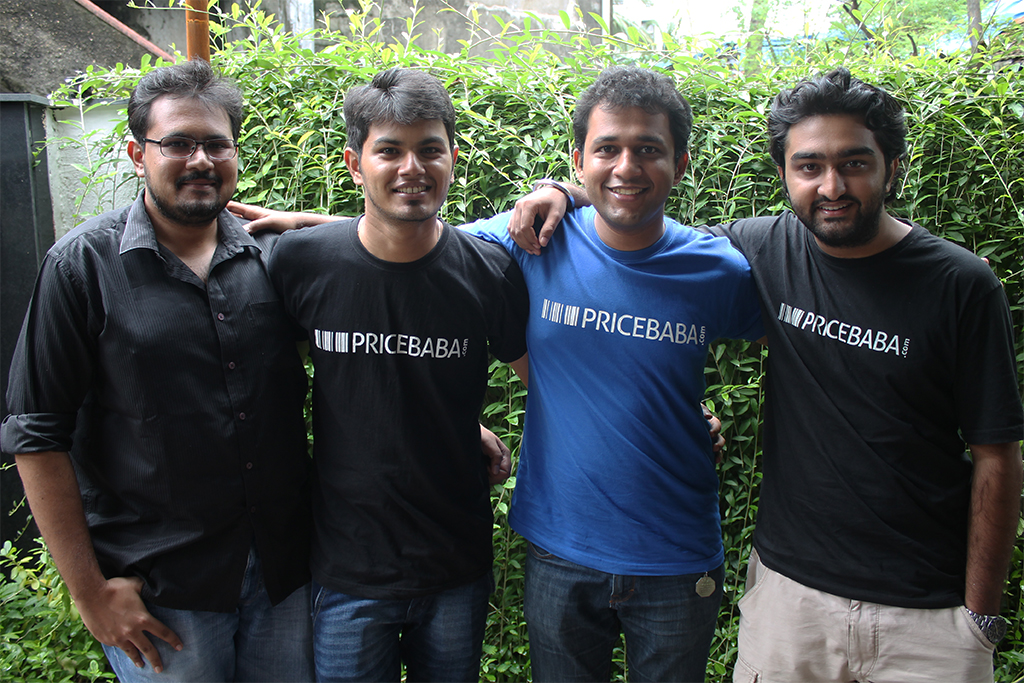 The Pricebaba Product
Pricebaba is a product search engine. A large amount of India's population uses online channels to do research and use offline channels when actually buying stuff. Pricebaba bridges this gap between the online and offline worlds. Pricebaba helps you in your complete journey of buying a mobile phone. Right from helping you understand which is the correct phone that suits your needs to giving you the best price of the phone online and at a local store in your vicinity.
The Turning Point Came When ….
When the company started in 2012, there was a slowdown in the investment ecosystem in the country. PriceBaba got selected by the 500 Startups Accelerator and that came as a turning point in their journey. PriceBaba was talked about on tech sites like TechCrunch and The Next Web (TNW) that are popular the world over. In 2013, the company grew 750 % all organically !
The company till date has worked with the philosophy that "build a great product and everything else will follow." And this seems to have worked perfectly well for them. Till date their belief about shopping in India is just the same as 2012!

PriceBaba Today
PriceBaba today is present in 11 cities across India, has a total of 1500+ local shops and serves 3.5 million users per month. PriceBaba has witnessed a traffic growth of 35x in the last 15 months.The site claims to have sent inquiries worth INR 230 crores in 2014 alone. To get a "PriceBaba verification" , retailers have to go through a stringent compliance verification process. Retailers who qualify are given a "PriceBaba Retailer" certificate which in itself is a promise of quality and assurance. PriceBaba today is one of the leading success stories of the local commerce model fast becoming popular in India.
The leadership team today consists of Ankur (takes care of business growth), Tritesh (takes care of product and engineering) and Rohan Naravane (Head of Content). Besides them Vinayak Hegde who has a decade-long experience of working with Microsoft, Akamai, InMobi, Helpshift is a technical advisor to PriceBaba. PriceBaba team is a 30 people team operating out of three cities – Mumbai, Bangalore and Delhi. Their head office is located in Mumbai.
The company is continuing expansion into newer cities and is making use of technology for the same. Relying on technology than people to expand is helping them scale quickly.
Competition
The company believes that more than any other price comparison websites, sites such as JustDial, which offer support for offline retail are a competition for PriceBaba. However, PriceBaba believes that they have an advantage as they catch the customers when they are actually doing their research about a mobile phone to buy. Having a lot more information about their customer before the purchase actually happens puts them in a much better position than their competitors.
Annkur's Tips For Entrepreneurs
It takes time to build a successful company. The Flipkarts and Olas of today were not created in a day. Whether or not you are going to fail , you will know in less than two years; But are you going to be successful or not , You will know only only in  4+ years. Starting up your own company will give you a lot of personal growth . Having a passion for personal connect with the problem will help you get through the downturns !
Comments
comments