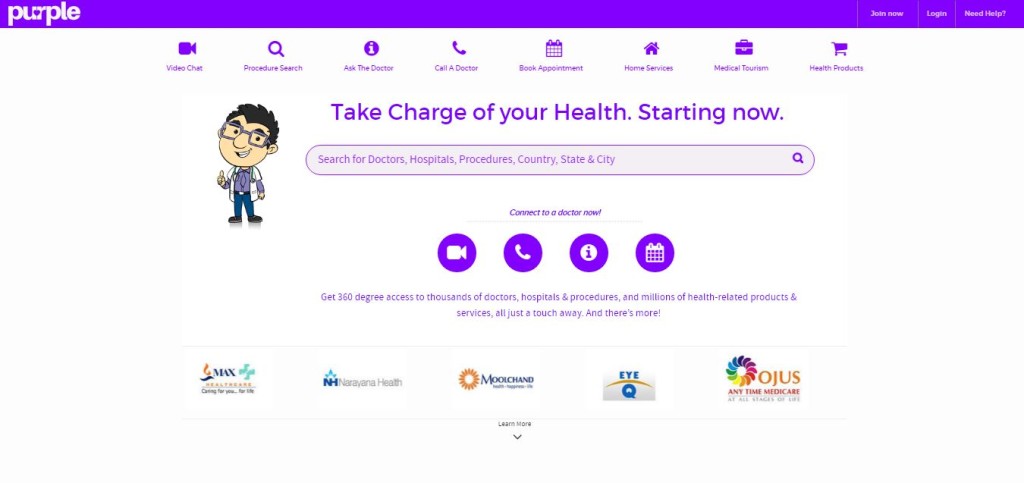 19 May 2016, TRIVANDRUM: Trivandrum based "Health On Demand" platform PurpleHealth.com raised $100K (Rs. 67 lakhs approx.) from its investor, Katabole Technology Venture.
The company will use this capital for their product roadmap and to strengthen their team.
According to sources and reports by ET, the co-founder and CEO of PurpleHealth.com, Vikram Nair said, "The Indian healthcare sector is expected to register a compounded annual growth rate (CAGR) of 22.9% during 2015-20 and grow to USD 280 billion. We intend to play a substantial part in that growth story by creating a massive, positive impact on how health & wellness products and services are accessed by and delivered to every individual, corporate & institution".
Founded in 2014 by Vikram Nair, Mini Balaraman and Prakash Sathyapalan, PurpleHealth.com (formerly DoctorsCabin.com) is a health and wellness platform that provides various solutions, services and products to consumers, corporates, healthcare providers and institutions. The company also empowers consumers to take control of their health by providing an interface to select the right medical practitioners, set-up video & audio chats with doctors, schedule appointments and more. PurpleHealth.com currently has over 38,000 doctors and around 4000 hospitals as part of its growing network.