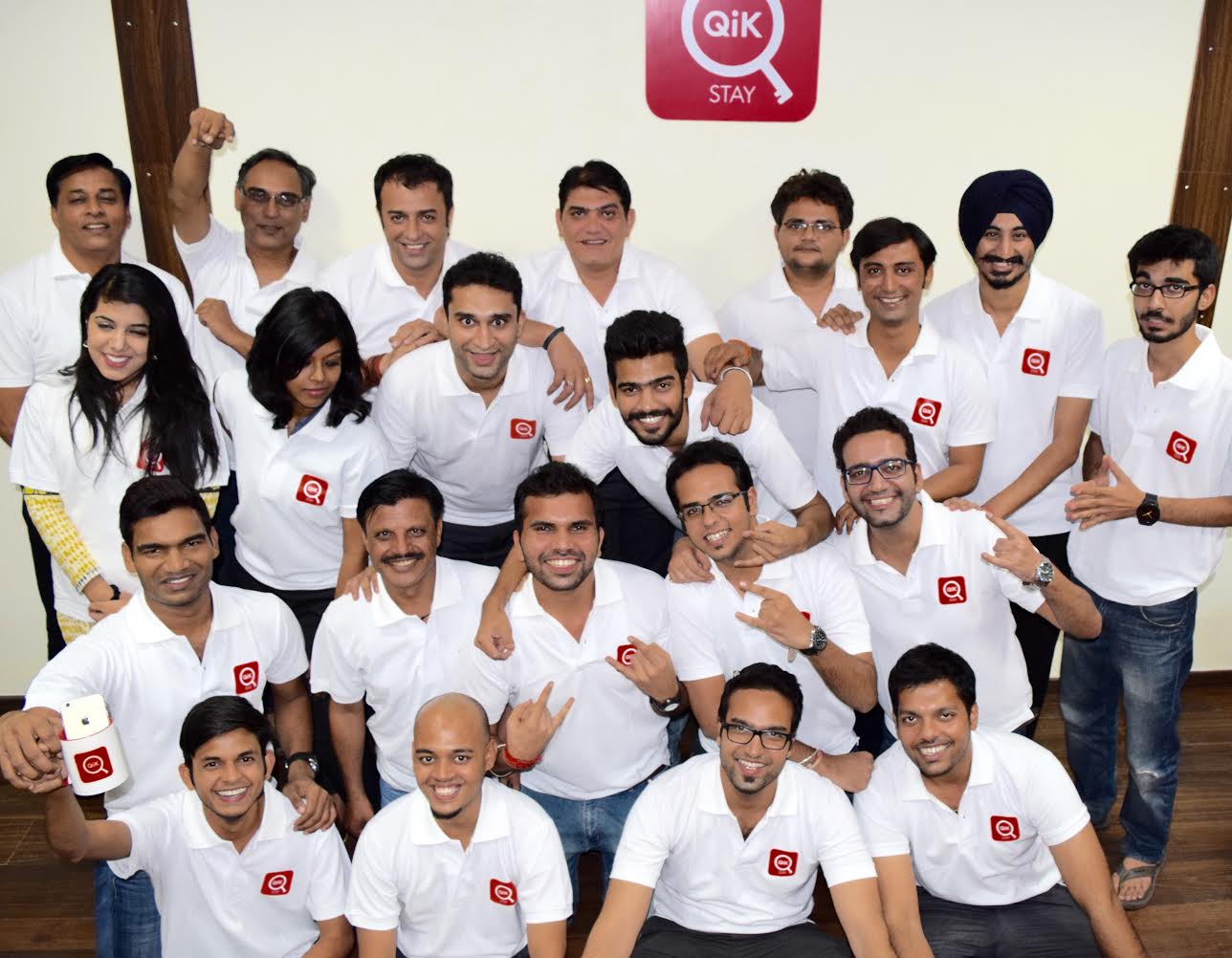 Oct 26, 2015, Delhi: Delhi-based Qik Rooms Pvt Ltd, the company behind the affordable luxury hotel branding chain QiK Stay, announced that it has received seed funding from venture capital firm I.D. Enablers Pvt Ltd. The company has already launched its website and Android app, and plans to launch its iOS and Windows apps soon.
I.D. Enablers has invested $250,000 in the company. The transaction was closed in August.
The funding is expected to be invested in expanding QiK Stay's footprint across the country. Currently, the company has its operations in Delhi, Gurgaon, Ghaziabad, Ludhiana, Chandigarh, Kanpur and Lucknow where it has partnered with over 30 hotels. QiK Stay has also brought a Nepal-based hotel under its brand, becoming one of the few Indian hotel-branding chains to have international presence. The company believes that this is just the beginning, and many more countries are to follow.
"For a hospitality company like ours, most of the players are not focusing on the most important aspects – customer service and satisfaction. All they are thinking about is increasing customer base right now, which we believe will be detrimental to their long-term growth. Which is where we come in – we guarantee uniform quality and services across all our hotels while at the same time not burning a hole in the customer's pocket. Aggregation is not the only solution ; we need to start the makeover of the hotels right from the scratch. Unlike our competitors who are aggregating all sorts of hotels, lodges, etc, we only hand-pick very few premium hotels at prime locations. This will not only help us eventually grow as a trusted service provider, but will also let the customers make a trouble-free choice," said the energetic founder-CEO, Jasveer Singh.
"QiK Stay is an offering which the customers actually need today. Not only does it aim to cater to a social need of affordable premium hotels, it is also capitalizing on the estimated $25-40 billion hotel market in India. We've already acquired more than 30 hotels in Delhi-NCR, UP and Punjab, and expect to go pan India in the coming months. We are planning to do so by rolling out unique and exciting offers and programs which we shall disclose in due course of time," said investor Anshuman Kapur, a serial entrepreneur and veteran in the hotel industry.
"Jasveer has a history of starting up unique business models, and I believe in his vision of surpassing the competition within a short span of time. I'm very confident of our team of people from IITs, IIMs, XLRI and top institutions of Delhi University along with professionals from the hospitality industry, giving a perfect blend of the smart and the experienced," said investor Ajay Trivedi, himself an IITK-alumnus.
Comments
comments