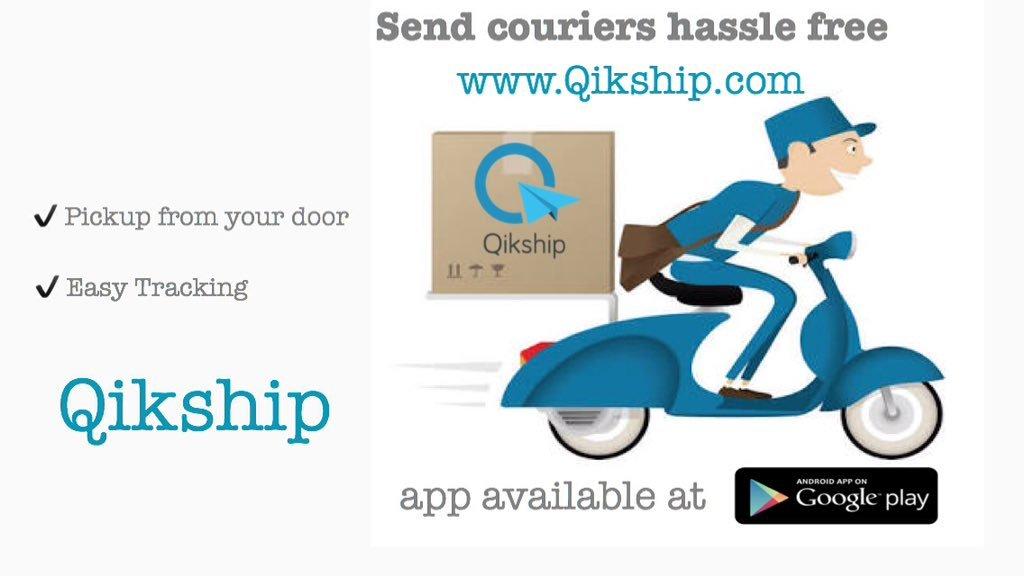 28 March, 2016, New Delhi: Qikship has successfully completed its angel funding round and has raised around US $200k funding from a team of investors.The Delhi based startup was founded by Vikrant Pathak and Gaurav Tyagi in 2015. The company provides a logistic service which enables the user to ship anything or everything by using its app or web.
Qikship has a time cap of 45 minutes in which it picks up the package and wraps the package within this time frame. It also provides a tracking facility to its customers. Once the parcel is booked by the customer, app installed in customer's mobile will keep him or her updating about the movement of the package with point to point tracking, it also notifies the customer about the estimated time the package will take to reach its destination.
The company claims to deliver around 300 to 400 shipments daily with an average ticket of Rs 200. According to the company, the major part of its business comes from online sellers and SMEs. The company plans to utilise the raised funds in enhancing its technology, further expansion in Delhi NCR region, hiring new talent etc. Qikship is aiming to beef up its 50 member team to 150 in the next two months.