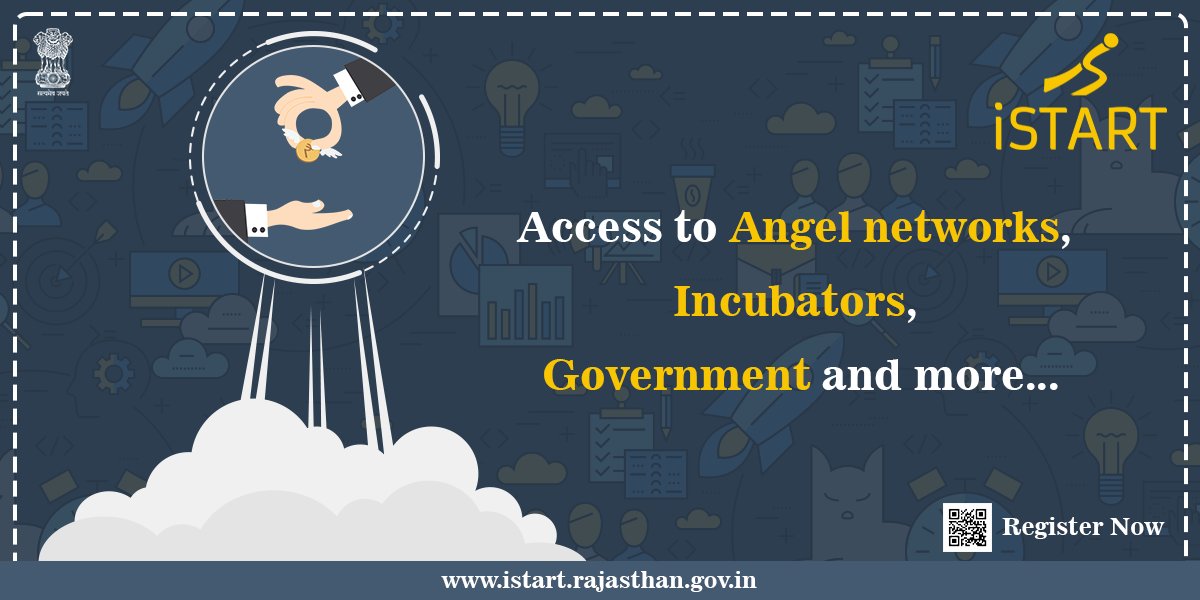 08 November 2017, India: Rajasthan Government has launched a dedicated platform for startups called iStart to facilitate entrepreneurship and job creation in the state. This platform will be managed by Applyifi (Applyifi is an online platform that provides entrepreneurs and investors a detailed assessment report and a 36-point score card on the startup's potential and investment worthiness). Access to mentoring and funding opportunities will be offered to promising new companies under iStart. iStart will ultimately help Rajasthan's economy by accelerating the development and economic growth.
Principal Secretary of Rajasthan government's Department of Information Technology and Communication, Akhil Arora said "We wanted to create a meaningful platform. Not just one more platform for start-ups. The programs are all well-thought through with very clear and measurable deliverables to ensure that we can help more start-ups succeed"
the iStart platform will work on the "access-improve-access" model. A detailed assessment report and Applyifi scorecard will be provided to startups. After that, startups will undergo mentoring programs and customised & group skill building. These things will help startups to focus on the areas that need to be improved.
Prajakt Raut, the founder of  Applyifi said "The objective of the program is to assist anyone with an entrepreneurial aspiration to take their concepts and business to the next level – be it at idea/concept stage or MVP or early-growth stage startups. Additionally, initiatives like alumni angel networks will help aspiring entrepreneurs raise smaller sums that they may require to develop their MVPs and test their concepts in the market."
Startups can register themselves on the website of iStart Rajasthan to participate in this program.
Some important components of iStart Rajasthan :
QRate (Quality Rating and Curation)
It is a unified rating system which will work on Applyifi scorecard.
In this program, Applyifi will assess startups on various parameters of business. After that, Applyifi will provide startups a detail scorecard. Startups will know their strengths and weakness.
After this Startups will undergo a comprehensive 1-month skill-building program. They will get customized mentoring. They will also get expert advice.
After this, when startups will become ready, they will be presented in front of relevant investors.
(Image – twitter)