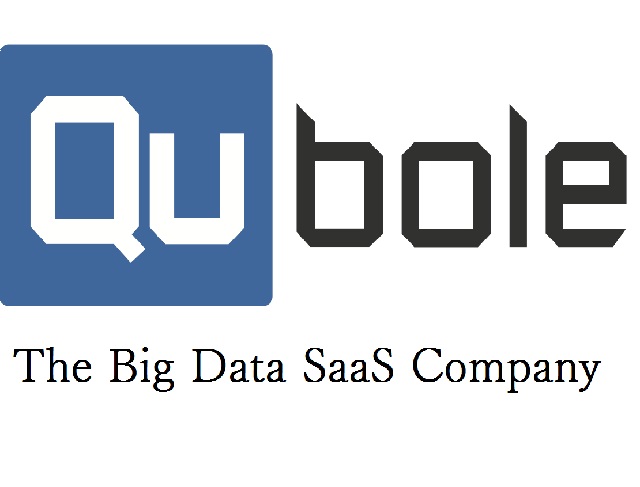 09 November 2017, India: Qubole has raised $25 million in a funding round led by Singtel Innov8 and Harmony Partners. Existing investors Charles River Ventures, Lightspeed Venture Partners, Norwest Venture Partners and Institutional Venture Partners also took part in that round.
Qubole is a California-based Big Data startup founded in the 2011, which provides software to automate and simplify data analytics. Qubole provides infrastructure to process and analyse data more easily.
Qubole has its central office in Bangalore, India. It has a sales office in Singapore. Qubole is committed to Asia Pacific region. Qubole has shown intentions to use the fund to strengthen its presence in the Asia Pacific region.
Qubole is the largest cloud-agnostic big data platform in the world. It is growing revenue at more than 100 percent year-over-year.
Nowadays, companies store large amounts of information in public clouds. Companies don't build their own data centres. But the data needs to be processed and analysed, this is the place where Qubole comes in the picture. Qubole provides the required infrastructure to companies to process and analyse data.
With the help Qubole, companies manages to eliminate the capital expenditures that are needed for maintenance of hardware and for hiring skilled support to manage the hardware. Qubole's clients are Autodesk, Lyft, Samsung, Under Armour and so on.
On this fundraise, Senior Director of Singtel Innov8 said, "There is a significant opportunity for big data in the Asia Pacific region. Qubole makes it easy for enterprises to access best-in-class analytics for quicker, more accurate decision making in a cost-efficient way. We are excited to partner with Qubole and their incredibly talented team."
Ashish Thusoo, co-founder and CEO of Qubole said "Qubole is now at a pivotal growth point. Our sales momentum and product innovation in the last year have propelled us to the next stage of our global expansion. As big data market demands continue to grow and evolve, this strategic investment and the addition of Kevin and Mohit to our leadership team position Qubole as the leader in helping enterprises around the world successfully meet their big data project goals."
(Image – cloudwedge)