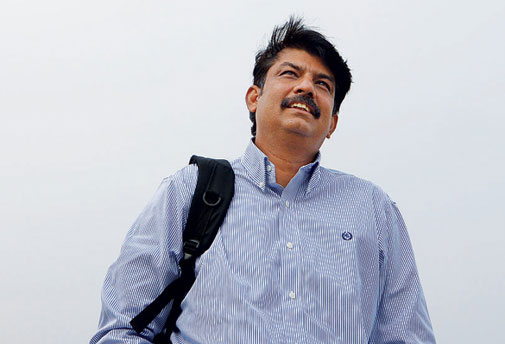 21 September 2017, India:
Co-founder and Chief Executive Officer of MakeMyTrip, Rajesh Magow has rejoined the board of Flipkart two years after giving up his board seat as per the report by The Mint.
"I have always admired Flipkart for the impact it has made in India's e-commerce space over the years, so, happy to join Flipkart board," Magow said in a statement emailed to Mint.
Rajesh Magow has maintained healthy ties with Flipkart CEO Kalyan Krishnamurthy as well as co-founders Binny Bansal and Sachin Bansal and that has led him back to Flipkart board. This has sparked the rumors of Flipkart opting to Initial Public Offering (IPO). Magow led MakeMyTrip to IPO back in 2010 and it was first Internet firm to list its shares in the US.
Related read: Google Buys HTC Talent that Worked on Pixel for $1.1 Billion
"Flipkart's current board needed people with a strong finance background—and that's a gap that someone like Magow fills," one of the sources told The Mint. The second of the three said Flipkart wants to beef up its board with more executives who have expertise in areas such as corporate finance, governance and technology.
SoftBank Vision Fund recently invested a record $2.5 Billion in Flipkart. After this financing round, Flipkart will have in excess of $4 billion of cash on balance sheet. Vision Fund joins Tencent, eBay and Microsoft in the current financing round, significantly increasing the investment capital available to Flipkart. This investment round allows Flipkart to further its mission to transform India and SoftBank to invest in a market leader with scale.
Flipkart, one of the largest e-commerce marketplace in India was founded on 2007 by Sachin Bansal and Binny Bansal, both alumni of the Indian Institute of Technology Delhi. They worked for Amazon and left to create their new company incorporated in October 2007 as Flipkart Online Services Pvt. Ltd. The first product they sold was the book Leaving Microsoft To Change The World to a customer from Hyderabad. Flipkart now employs more than 33,000 people. (Photo: Vivan Mehra)
Also read: Stayzilla Asked to Pay Remaining Dues of Jigsaw Advt