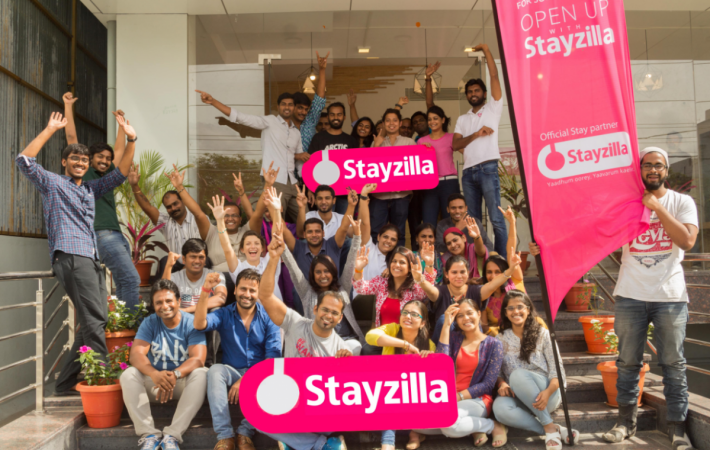 21 September 2017, India:
The Chennai bench of the National Company Law Tribunal (NCLT) has approved insolvency proceedings against Inasra Technologies Pvt. Ltd, which runs Stayzilla as per the report by The Mint. NCLT has asked to pay the remaining dues of Rs. 1.72 Crore to Jigsaw Advertising.
Yogendra Vasupal's Stayzilla which shut down back in February and had series of controversies followed by the arrest of Vasupal. An advertising agency, Jigsaw Advertising filed a cheating case against him over unpaid dues of around Rs. 1.72 crore. Jigsaw Advertising filed a complaint under the penal code section on cheating, Vasupal was later arrested and his bail was denied several times.
The NCLT bench headed by Mohd Sharief Tariq said in its order pronounced and signed on 15 September and uploaded on Monday that it is satisfied the firm had indeed defaulted on paying its dues. "It is established that the operational debtor (Stayzilla) has committed the default in making payment of outstanding debt to the corporate creditor along with interest as claimed by the operational creditor (Jigsaw)," said the NCLT order.
"It's important for companies to be proactively litigious when they find any issues with vendors… under this Act, these vendors can become operational creditors and take the companies to insolvency," said Yogendra Vasupal, chief executive officer, Stayzilla, in a text message to Mint. "This Act is draconian and biased against companies. It's a new Act, so nobody's fault, but there will be casualties till it reaches a better balance," Vasupal added.
Related read: Jigsaw Releases Proof That There Were No Deficiency Of Services In Stayzilla's Case
Meanwhile, Vasupal filed a counter criminal case against Jigsaw Advertising. Aditya CS of Jigsaw told Techstory, "Vasupal filed a false criminal case, that too out of jurisdiction with Bangalore police, while the matter is under trial. The criminal case he has filed is a pressure tactic which I won't yield to."
Aditya had stated, "Stayzilla completely forgot about demand side of the market and focused purely on the supply side." He continued that he had to take on the role of a media buyer from being a media planner and complained that the team (Stayzilla) neither listened to him nor went about a proper strategy to measure their results before trying out pan-India campaigns. (Image- IBTimes)
Also Read: Jigsawing Stayzilla – C S Aditya's Exclusive On What Went Wrong With Stayzilla