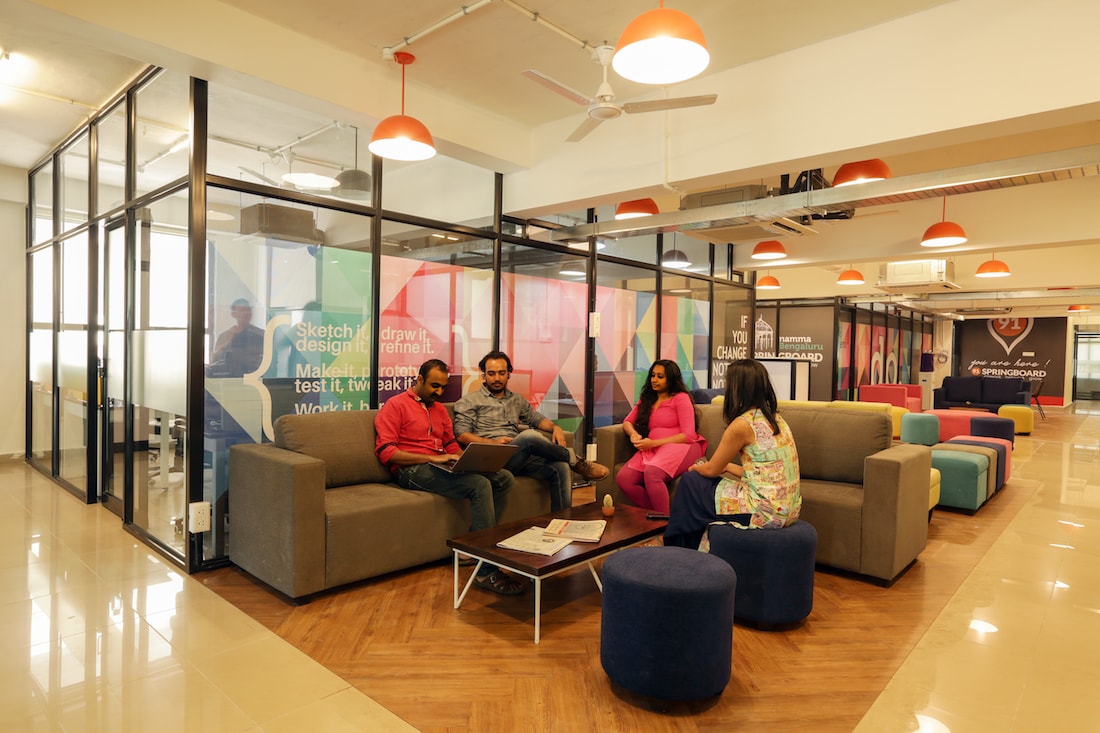 21 September 2017, India:
Delhi-based 91Springboard, a co-working space provider has raised $20 Milion in the latest round of funding led by Sandway Investment Ltd, Pearl Brook Holdings, AMA Holdings, Silo Holdings and Al Nour.
91Springboard will utilize the fresh funds to expanding the business. It plans to spend money to bring increased productivity, collaboration and growth to customers.
91springboard was founded in 2012 by Anuj Pulstya, Pranay Gupta, Varun Chawla, Deepak Sharma, Anand Vemuri and Susan Lim. The Gurugram-based co-working space began its operations in Delhi in 2013, setting up the first coworking space in India, and has since then grown to 7 cities with hubs in Delhi, Gurugram, Noida, Hyderabad, Bengaluru, Navi Mumbai and Mumbai. Each of the hubs is now a profitable business unit, as claimed by the company.
Related Read: Stayzilla Asked to Pay Remaining Dues of Jigsaw Advt
Anand Vemuri, co-founder and CEO of 91springboard stated, "We've seen the demand for our coworking spaces grow rapidly in the last two years, from startups, freelancer and large enterprises alike. 91springboard has grown very quickly in this time – our 14th hub went live this week – and we will use these funds to further ramp up our growth, and bring our offer of increased productivity, collaboration and growth to customers in more areas and markets."
"Many of our investors are entrepreneurs who have managed massive global businesses themselves. It is amazing to have access to their experience. Our board meetings are very constructive and the investors are aligned with us on the thought of a long-term vision of building a community. This is one reason why we feel we have been able to strike the right balance between growth and profitability."
91Springboard is one of the biggest co-working space operators in India, with a seating capacity exceeding over 9,500. The company says that each of the established hubs is a profitable business unit. (Image- 91Springboard)
Comments
comments