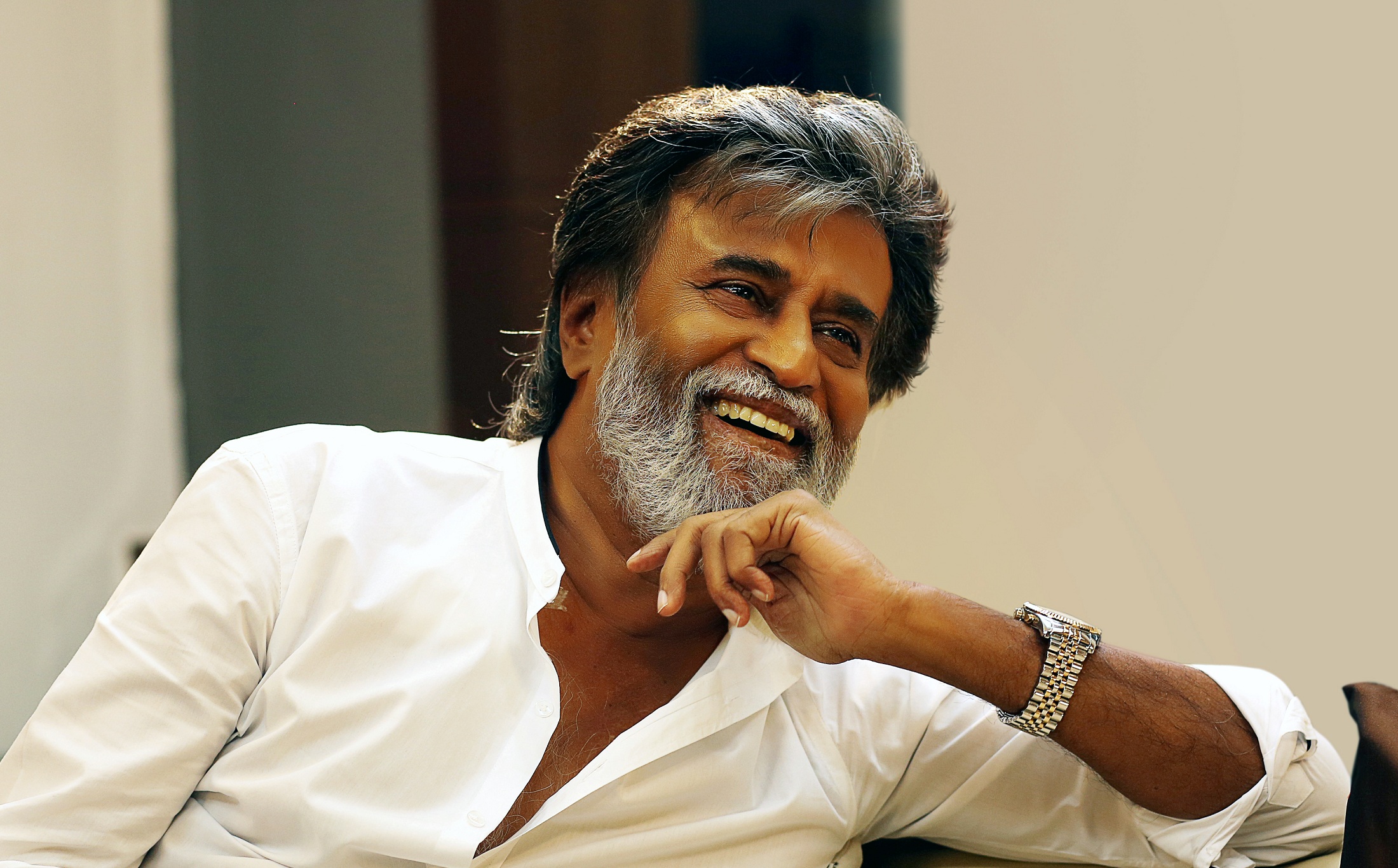 Image Credits: alertstou.com
There is one festival that has become an integral part of the Indian culture ! Unlike commonly known festivals, this stands out as it is not limited to anyone particular region, religion, caste or community. So is it a holiday? That is entirely debatable, because on this day none of the institutions officially declare holiday, but if you're one of those extremely sincere workaholic, you would find empty cubicles in your office space.
If you're a movie buff, then you would definitely know which day I am talking about here. It is one of those highly anticipated releases from Super Star Rajini Kanth's movies. 159 movies as hero and counting, that is no ordinary feat that one can easily achieve without sheer hard work. Looking back at the legend's movies, I started pondering more on how an individual was able to pull the audience to the theatres for over 4 decades with just screen presence. The goosebumps he brought to his audience cannot be explained in plain text, but you can hear the theatres screaming through out the movie in what should be known in true 'madrasi' style as MASS !!
Over the years, the carpenter turned coolie turned conductor turned Super Star has become an influential person in the industry and one of the most bankable brands in the Indian Cinema. Let us take a look at the story of this 'mass' influencer who has the entrepreneurial blood running through every vein !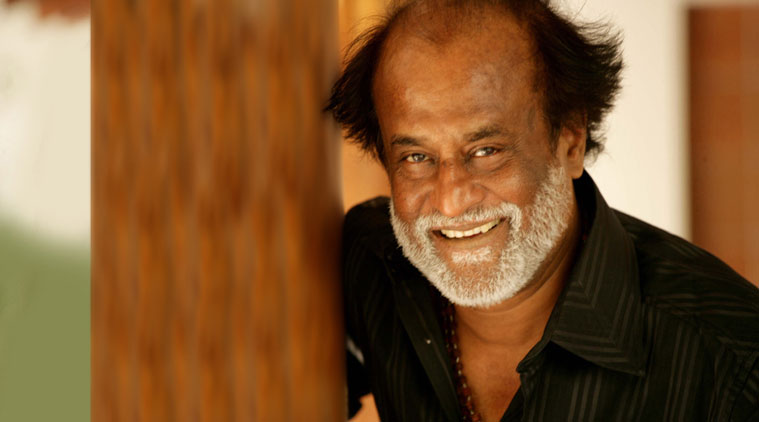 Determined Individual
Born as Shivaji Rao Gaekwad in a Maratha family, Rajini has worked in various jobs in Bangalore. All through his early stage in life, he was a determined individual, he used to practise stunts at a hill near his house and nurtured his acting interest by performing stage plays, while primarily working as a bus conductor.
Starting Up
After completing an acting course in Madras Film Institute with the support of his friend, Rajini Kanth was cast as a supporting actor in 1975. Between 1975 and 1977, he was primarily offered villain roles until he tried to reach out to his true heroic nature and audiences were more than glad to see his potential as the protagonist.
Scaling Up
After finding his true calling and pitching his name firm among famous heroes then with his USP, he did not rest and geared up for high speed work. His work schedule was so intense that there was a Rajini movie releasing almost every month. He released his 100th movie by September 1985, and this time instead of trying out the regular Super Star formula with his action packed scenes and punch lines, he tried out a different approach and portrayed the life of hermit Shri Raghavendra.
Branding Up
He did not stop the momentum with his centenary movie, but worked steadily from now with movies releasing at regular intervals. He released his 144th movie Baasha in 1995, which is still a classic hit, followed by 4 more movies in the same year. Since 1995, he had been giving a very slow and steady releases. To make my point clear, he stopped releasing movies after a certain stage and started releasing hits.
Successful Influencer
After attaining the unfathomable success, he still maintains his perfect gentleman nature and is known to be one of the most humble and down-to-earth human beings you could ever come across.
In every movie, the intro song would usually be a message to his fans and the general audience. As an actor, he wanted to ensure that he delivered the right message to the millions of people who venerate him. Through out the duration of the movie and even in real life, you could see his famous punches (dialogues) that had proved to be an abstinence for many.
Lessons Learned
A bit of a recluse, he may be at heart, but everyone who's had the privilege of a meet with him has come away with a spring in his step, and a warm glow in his heart. Warm, friendly and affable, he's the sort who deserves all the superstardom he's earned. Such men, indeed, are rare.
In every step he has taken in the journey this far, all we could see is the bold moves taken by an entrepreneur. He has achieved today, what he could not even have dreamt of in his childhood and in the process he had inspired millions that even they can change their lives with strong determination and by developing their individuality to stand out from the crowd. After all to quote his 150th movie Padayappa's punch "En vali thani vali" (translation: my way, is unique way) is what made him a true Thalaivar (leader) for the masses.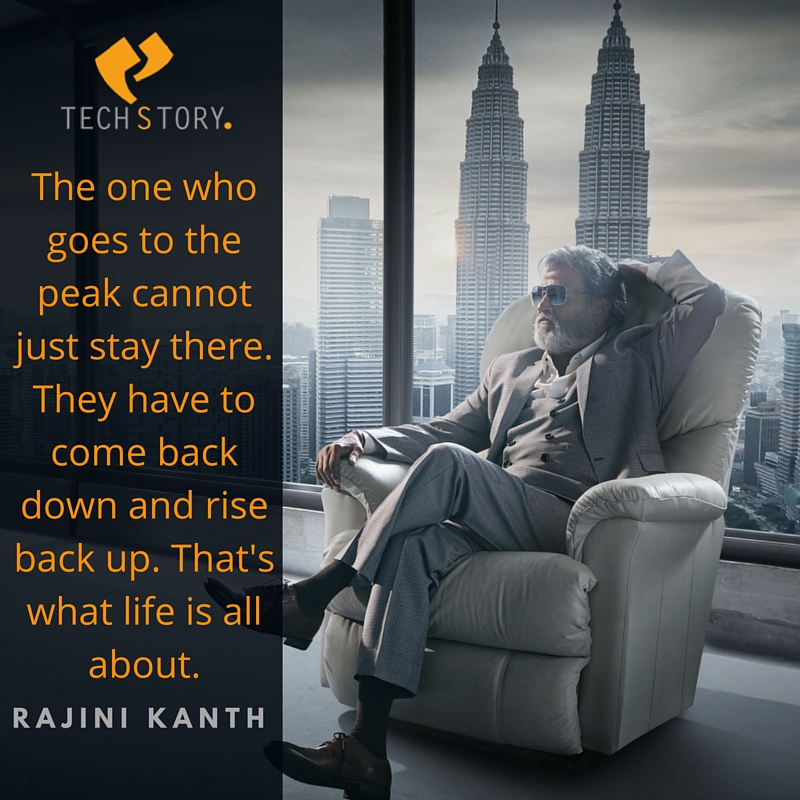 Forgive me for that hyped up intro, the fan in me overtook while writing and now for the end note to express how big of a sensation Super Star is to his fans ! Hear me when I say this once, because as Baasha says "Naan oru dhadava sonna, nooru dhadava sonna madhiri" (translation: If I say once, it is equivalent saying a hundred times)
Rajini is a name.. Thalaivar is an emotion !!
[box type="shadow" align="aligncenter" class="" width=""]Also Read:
Being An Entrepreneur Is Being Batman – Each Day ![/box]