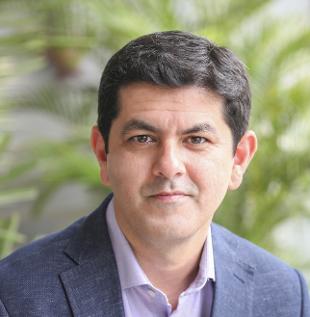 28 November 2016, India :
Rajiv Sodhi, Vice President and Managing Director at GoDaddy India has quit the company as per the reports. He will be moving onto Microsoft and lead its cloud and server business, starting this December.
Sodhi joined GoDaddy back in 2012 and has played pivotal role in setting up GoDaddy's India business with a strong focus on small businesses.
GoDaddy launched its products and services in Hindi, Marathi and Tamil to enable more small businesses (SMB) across India to build strong online presences. By doing so, GoDaddy became the first internet domain registrar and web hosting company in India to go local and offer products and customer service in regional Indian languages.
Andrew Low Ah Kee, Executive Vice President at GoDaddy International, said in a statement to TechCircle that Sodhi was instrumental in helping GoDaddy expand its business in India over the past four years. "India is a priority market for GoDaddy and we're excited about the growth opportunities in the region," Kee said. "GoDaddy will be hiring a new managing director in India as the company accelerates its plans to help small businesses throughout the country build powerful digital identities."
GoDaddy powers the world's largest cloud platform dedicated to small, independent ventures. With more than 14 million customers worldwide and over 63 million domain names under management, GoDaddy is the place people come to name their idea, build a professional website, attract customers and manage their work. The mission is to give our customers the tools, insights and the people to transform their ideas and personal initiative into success. Source- ToI / Image- Linkedin
Also read-
Comments
comments