22 January 2018, India:
Travel app RailYatri has acqui-hired food delivery startup YatraChef. The deal size has not been disclosed. YatraChef's team will now manage the PAN-India supply line of RailYatri's in the transit delivery business.
"Having partnered with RailYatri for some time now, it was an obvious decision to join hands as we can make a much bigger impact together. We are excited to be part of the RailYatri family and look forward to continue growing stronger than before, " said Arun Rajan, CEO and co-founder at YatraChef.
"YatraChef brings a deep experience of nearly four years in food delivery and vendor management, and has a track-record of delivering outstanding customer experience to travelers. Their skills will help us jointly develop new offerings that would re-define the travel experience with RailYatri. We are delighted to have them on board," said Manish Rathi, CEO & Co-founder RailYatri.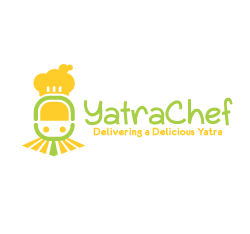 YatraChef was founded by Arjun Rajan and Rameez Ashraf in 2013. It has 32 employees. It connects Indian rail travellers to the restaurants delivering food at the stations they will cross in their journey. The customer can book food by entering PNR on the YatraChef portal. The company has earned accolades with its customer friendly portal and delivery services.
YatraChef has operations in 145 railway stations. The company is operated by 11th Hour Innovations Pvt Ltd.
RailYatri was founded by Kapil Raizda, Sachin Saxena and Rathi in 2011. The company provides information on trains, passenger amenities at stations, seat availability, tickets, platform as well as alerts via Mobile App, Web and SMS. The company competes with TravelKana, IRCTC, KhanaGaDi, RailRider. The company raised an undisclosed amount of funding from existing investors including Nandan Nilekani, Helion Ventures, Omidyar Partners, and Blume Ventures.
(Image – Cook With Smile, YatraChef)