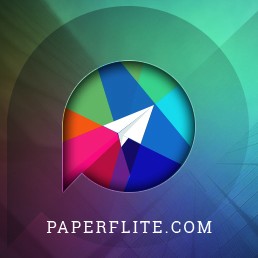 22 January 2018, India:
Chennai based Saas startup Paperflite has raised $400K in seed funding round. The funding round was led by The Chennai Angels. Like Mind Ventures led by Krishnan Srinivasan and an HNI (High Net Worth Individual) group led by Adrian Rusu from Singapore also participated in the funding round.
Girish Mathrubootham, Founder and CEO of Freshworks, T R Santhanakrishnan, CEO of Datatracks and ex-CFO of Sutherland Global Services, Mithun Sancheti, CEO of Caratlane participated in the round as a part of The Chennai Angels.
The fresh capital will be used by Paperflite to scale up its marketing and sales globally, and expand its product offerings to suit multiple industries.
"Sales and Marketing is witnessing a massive Digital transformation to enable businesses create an engaging buying experience for their customers at every touchpoint. I'm excited on the Paperflite team's well-rounded experience to execute on this mission and their ability to translate this market opportunity to solve a critical problem of how companies interact with their prospect," said Lakshmi Narayanan, ex-Vice Chairman and ex-CEO of Cognizant who also participated in the deal.
"We are excited to join Paperflite to enable them fully harness the rapidly growing demand for the product. With increasing levels of sophistication that buyers expect, Paperflite helps businesses leverage content effectively to create value at every stage of the buying journey and improve sales effectiveness", Said Ajit Chordia who lead the investment from The Chennai Angels.
"Today, Content is everywhere. It is at the core of how we communicate with our audience.  The number of channels are exploding and businesses are losing control over the amount of content they create, how they distribute to the right audience and measure how buyers are engaging with them. We built Paperflite so marketing teams can drive smarter content marketing decisions and empower sales with relevant content contextualized to their sales opportunity. The transformative results of our customers success in a short span of time are a proof of how content in context can steer marketing organization forward with clear, insightful decisions," Said, Vinoth Kumar co-founder of Paperflite
"In line with its constant efforts to encourage new age innovation and entrepreneurship, NASSCOM continues to support disruptive technologies in the country. Paperflite is one such example that distinguishes itself from various other content marketing companies in terms of its uniqueness and intelligence, giving customer a unique experience, standardized across every touchpoint. In order to develop effective content, companies require the right solution to get information about their prospective audience's preferences, challenges and thought process. With the right technology and objectives, I believe that Paperflite impeccably meets the essential requirements of the marketing and data world. With its affordable cost to small businesses it shall help them drive higher growth." Said, KS Vishwanathan, Vice President, Industry Initiatives, NASSCOM.
Paperflite was founded by Vinoth Kumar, Yega Kumarappan and Anant Bhat in 2016. Is provides B2B marketers with a SaaS platform to deliver and measure content marketing. Its mobile platform creates marketing content that sales representatives can use in their pitches.
The Chennai Angels was founded in 2007.  It is comprised of successful entrepreneurs and business leaders with a track record of starting and scaling large enterprises. Additionally, several seed and venture capital firms hold institutional membership in the group.
(Image – F6S)
Comments
comments