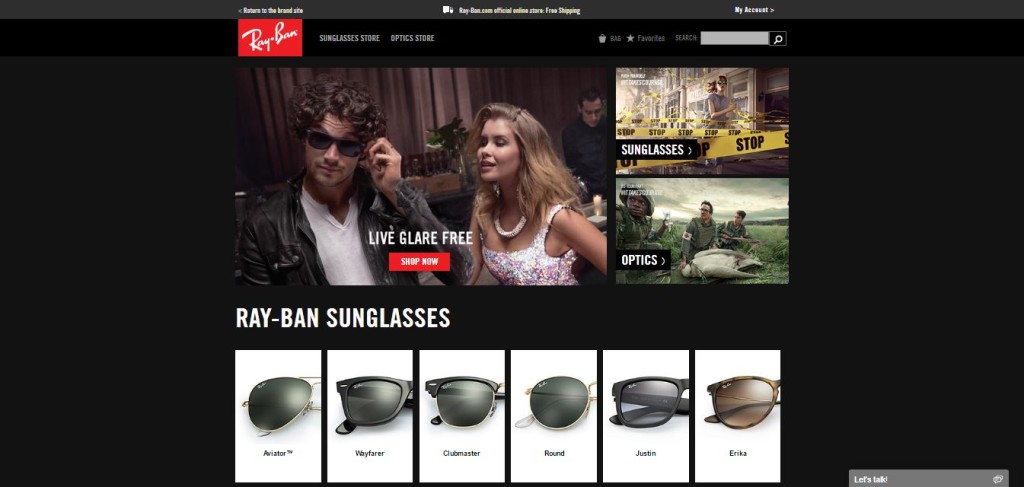 13 May 2016, DELHI: Luxottica's Ray-Ban has converted its India website into an e-commerce website. This initiative was implied to stop sales of fake products. The website was earlier functioning as a reference section.
Ray-Ban is the recent brand launching its e-commerce website. Prior to Ray-Ban, Puma and Adidas also launched its own Indian online marketplace, at a time when e-commerce industry is growing rapidly in India. Since November, India is permitting global single brand retailers to offer products on company's e-commerce websites.
Ray-Ban has assigned Ace Turtle to manage its website. Apart from Ray-Ban, the Bengaluru based firm –Ace Turtle also manages e-commerce sites of Flying Machine, French Connection, Puma, Evoke among others.
Ray-Ban has suffered in the past because of fake products marketing in few e-commerce websites. Last year, Luxottica dragged ShopClues.com to Delhi High Court for hosting fake products and giving false promises to customer by providing higher price-cuts. According to Delhi High Court website, Luxottica had also filed case against Sytlemyway and CraftsVilla for marketing forged products.
According to sources and reports by ET, country manager for Luxottica India – Akash Goyle said "The company is fully committed against counterfeiting, and this is demonstrated by the addition of numerous activities: from the constant monitoring of the main counterfeit product suppliers to the partnership with local law enforcement and custom operations to seize the products, and ultimately the activation of legal actions against perpetrators".