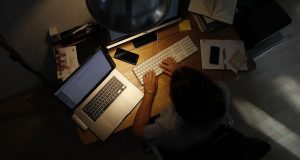 Phenom, a firm that focuses on the development of software for recruiting and human resources raised a total of $100 million in a funding round. It was valued at a whopping amount of $1.3 billion. The announcement was made by the firm's chief executive officer.
The funding was lead by B Capital Group. Dragoneer, OMERS Growth Equity and GoldenArc Capital also took part in the funding according to the company reports.
Phenom
A global HR technology company that works to build a bridge between potential candidates and the right jobs, Phenom has been successful in realising the dreams of billions. The company was founded in 2011 by Mahe Bayireddi. At present, it has over 500 team members and over 400 global customers. The company provides a Talent Experience Management through an AI-based SaaS platform which facilitates connections across the fur key talent experiences.
The artificial intelligence used facilitates the automation of administrative tasks, in addition to personalizing experiences for candidates, recruiters and hiring managers.
The company offers a fresh and smart perspective for talent acquisition which focuses primarily on true and deserving talents which can be discerned through the right deployment of technology. The company underscores the significance of talent acquisition and how it is necessary to rethink and revision the conventional methods, polishing and sharpening them with the required tools of action.
It is estimated that the about 25,000 recruiters and hiring mangers were able to find over 2 million potential candidates with the help of the platform.
According to co-founder and CEO Mahe Bayirredi,
"We have rooted our platform in intelligence versus simply adding AI as a single tool or feature. This makes our AI dramatically different, and helps us cultivate a healthy talent ecosystem."
Sierra Ventures, AXA Venture Partners, WestBridge Capital, AllianceBernstein, Karlani Capital, Omidyar Technology Ventures and Sigma Prime Ventures are the company's Philadelphia based backers.
Comments
comments