In the recent turn of events, Ministry of Electronics and Information Technology (MeitY) has decided to lift the ban orders passed on the 6th of February after reviewing the apps and conducting meetings with the industry players which has brought huge relief to digital lenders Kissht, LazyPay, Buddy Loan, Faircent, and CashTM.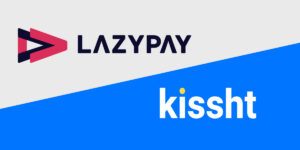 In a response to Moneycontrol's queries, Kissht's cofounder Ranvir Singh said, "We thank the Government of India and MeitY for revoking the order to block Kissht. The Government has shown unrelenting support in ensuring that credible and fully compliant apps such as Kissht continue to work towards greater financial inclusivity in the country,"
"We have served more than 8 million Indians since 2017 and look forward to serving many millions more in the years forward. Kissht continues to provide hassle-free credit with the objective of doubling our customer base in 2023," Singh further added.