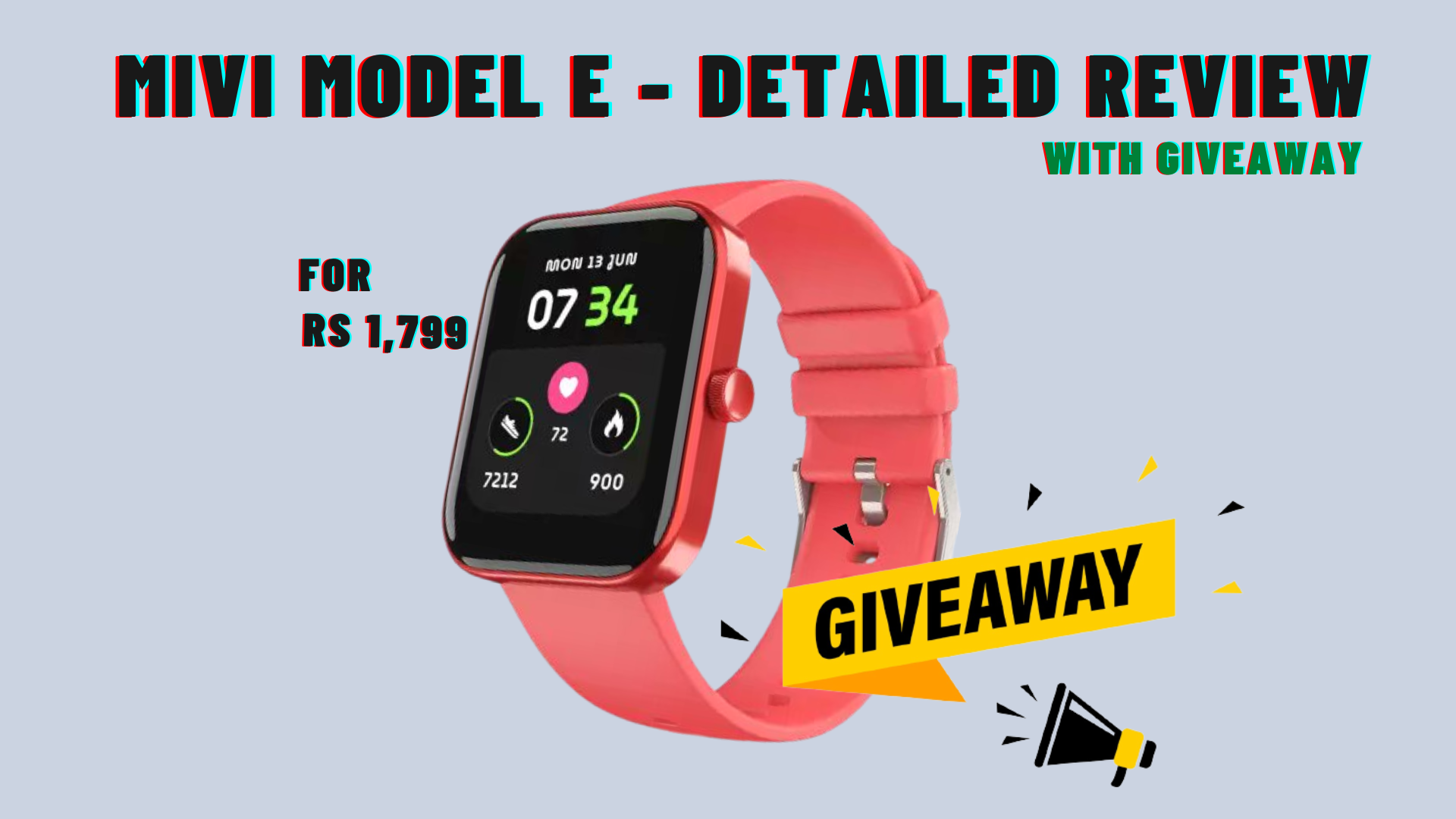 If you are considering purchasing a new smart fitness watch, you have most likely done your homework. But doesn't it make you confused about which smartwatch to use? Not to worry! To clear up any doubt, we have provided a terrific idea for you that will, of course, fulfill the checklist of features and other specifications that a smartwatch user would require. 
Giveaway Reminder: Make sure to read out the complete post, as we have got a lil surprise to bring a smile to your face!
We're talking about the new Mivi smartwatch here, so if you have a budget of roughly Rs.2,000, you should have a look at this new smartwatch that was just released in December. So, you get the latest smartwatch with all the latest features you need.
Mivi is an Indian brand that released this smartwatch, especially given that India has historically been a low-cost market, but when it comes to goods, Mivi is a brand that has never sacrificed quality. Isn't it true that many of you readers have already experienced it with the new Mivi speaker and earphone lineups?
Mivi introduced this new smartwatch to give people a quality smartwatch at an affordable price. Without further ado, let's take a closer look at what this new Mivi smartwatch, the Mode E, has to offer.
Mivi Model E – What does it feature?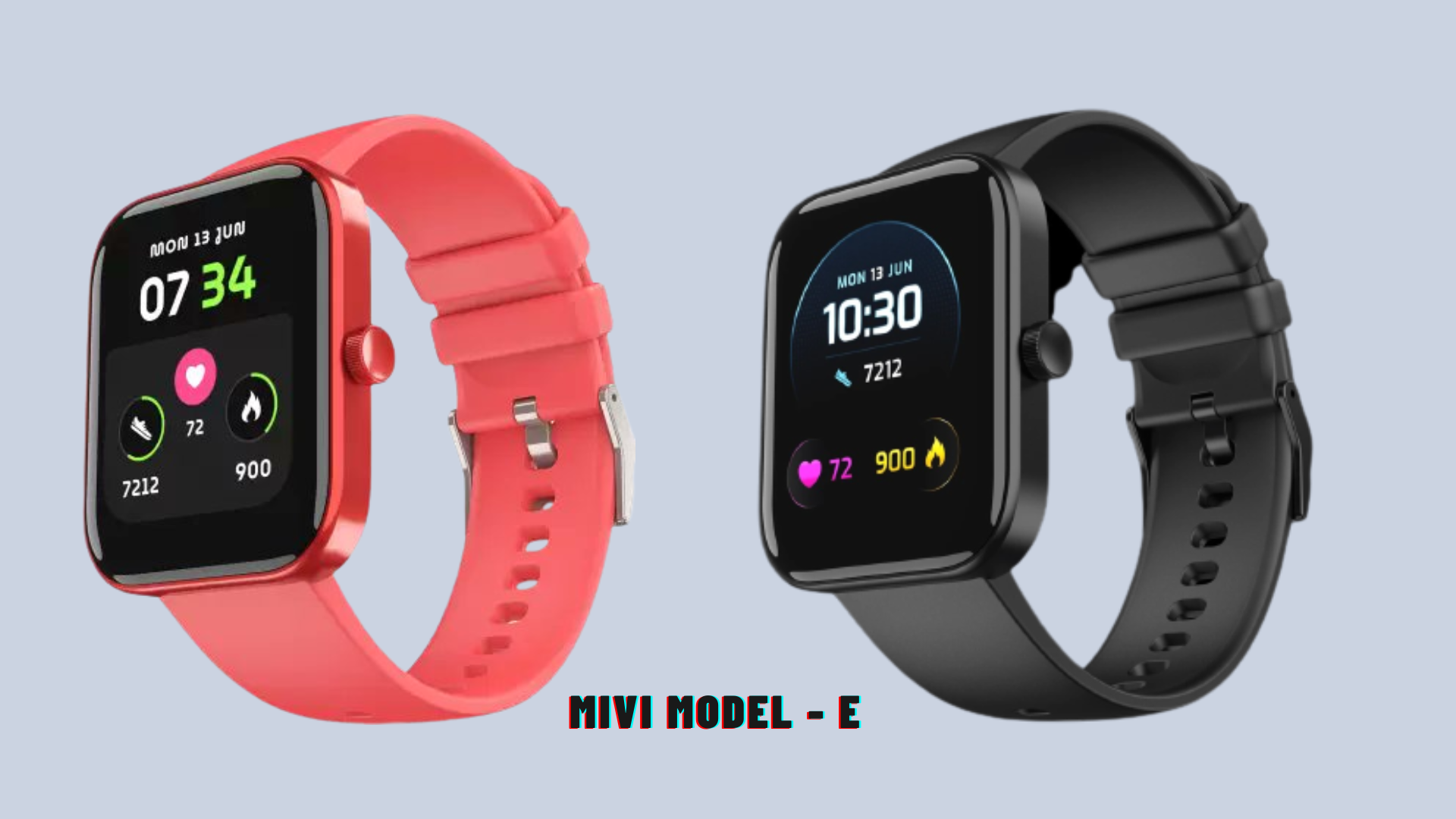 Let's begin with the smartwatch's features! So, the smartwatch comes with a wide range of capabilities, including a larger 1.69-inch display on the front. Again, if you're wondering which Dial Mivi has chosen, look no further. 
Perhaps a circular dial would have been preferable, given there are few smartwatches that come with a fantastic collection of functions in a round dial. However, if you prefer a boxy form, this smartwatch is perfect for you. Furthermore, the maximum resolution allowed by this display is close to 240*280 px, and it can split over 500 nits of peak brightness.
Mivi, like other premium category smartwatches, has taken the jump to include the finest of the best and most necessary working-out modes for its consumers. According to the Mivi website, the new Model e smartwatch has 120 sports modes. Cycling, jogging, hiking, walking, yoga, and many more activities are examples of popular sports modes.
If you're thinking about internal sensors, Mivi has you covered with all the necessary sensors you'll need. These sensors are available with a Mivi Health Suite, which includes a specialized Heart Tracker, Activity Tracker, Sleep Tracker, Female Health Tracker, and the much-needed SPO2 Trackers.
Let's move on to the supplementary features. Mivi has included the most recent connectivity technologies, including Bluetooth 5.1 out of the box. Mivi appears to have applied a tough covering all around the internal hardware as well as on the sides of the smartwatch, which will aid in preventing water from affecting the internals. 
To provide you even more assurance against water damage, the new Mivi Model E has been certified with an IP68 standard, which means that the smartwatch can withstand water during basic level swimming as well as intense exercises.
Moving on to the battery, you should receive roughly 200mAh on paper. However, under real-world usage, the smartwatch will be able to give an overall battery life of up to 5-7 hours under optimum conditions.
Mivi Model E – Pricing and Availability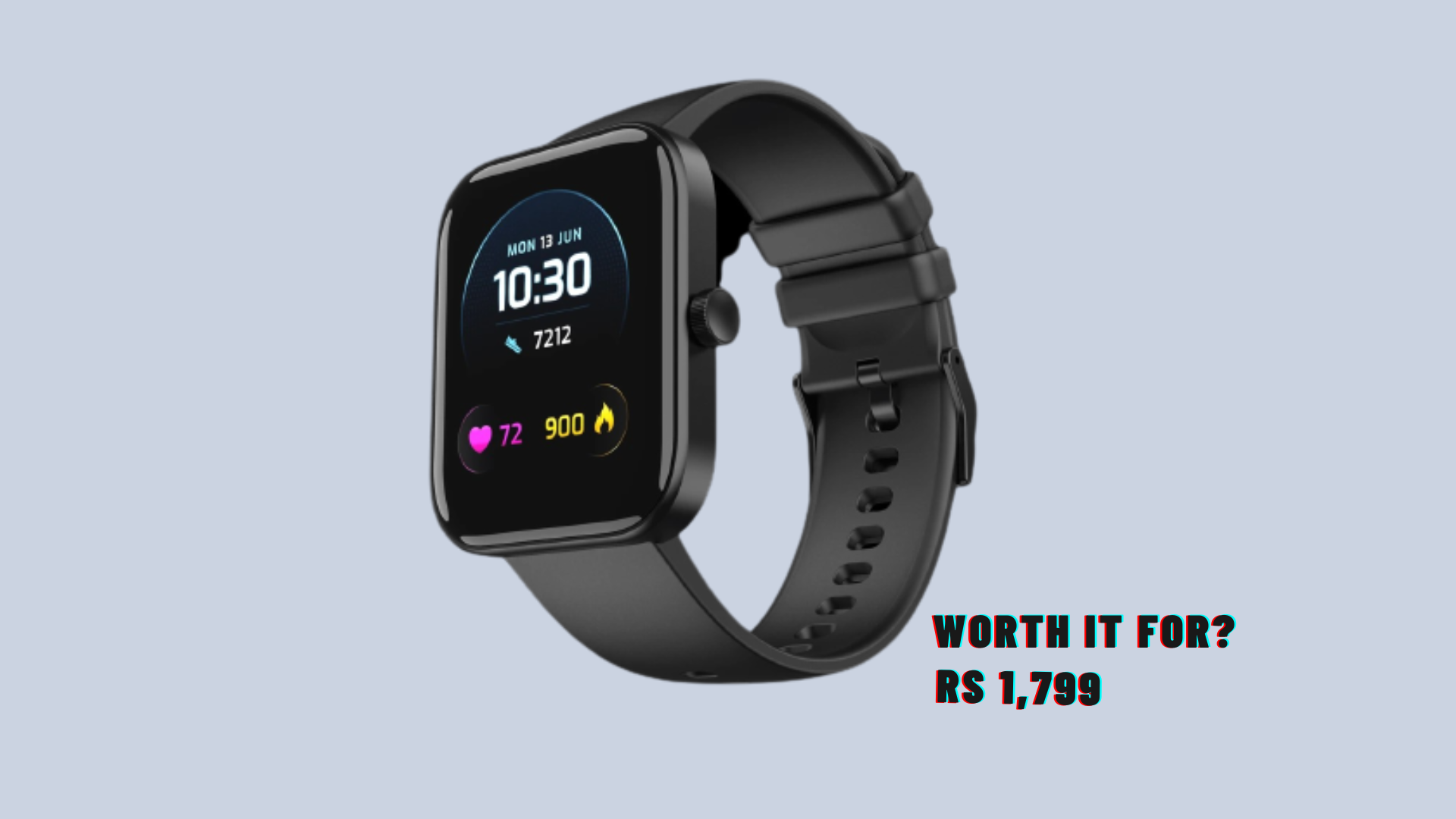 The Indian market is extremely price sensitive! Mivi, on the other hand, understands this, and despite the addition of a plethora of new features, the new Model E smartwatch from Mivi has been priced at Rs. 1,799 just. In terms of availability, the smartwatch is available for purchase on two platforms: Flipkart and the Mivi India portal.
Conclusion: Should you buy Mivi Model E?
Finally, the Mivi Model E smartwatch is an excellent solution for Indian people searching for a low-cost yet feature-rich wristwatch. It is ideal for exercise fanatics since it has 120 sports modes and specific health rate sensors.
Furthermore, its low price of Rs. 1799 makes it a fantastic value for money. Overall, the Mivi Model E smartwatch is an excellent entry point into the world of smartwatches.
Giveaway Alert:
That concludes our discussion of the Mivi Model E smartwatch. But what if we told you that we now had the opportunity to give you this revolutionary wristwatch for free? Yes, you read that correctly! So, as a thank you to all of our faithful readers who have helped us develop, we have something special for you.
So, we've organized a giveaway contest in which one of your fortunate winners will receive a free Mivi Model E smartwatch. Let us now go through how you may enter the smartwatch giveaway. How can you participate in this giveaway contest? All you have to do is read the article and utilize the comment area down below to offer your thoughts on this Mini smartwatch. We will choose the best remarks and choose one winner! Also, don't forget to tell your friends and family members who are considering getting a new wristwatch.
Comments
comments