Rivian's newest electric can RDV 500 spotted on the road. It is the company's smallest van offering to hit the market this year. It is distinct from its larger siblings as there was three visible sections that make up its body. In the EDV 700, there are four sections seen.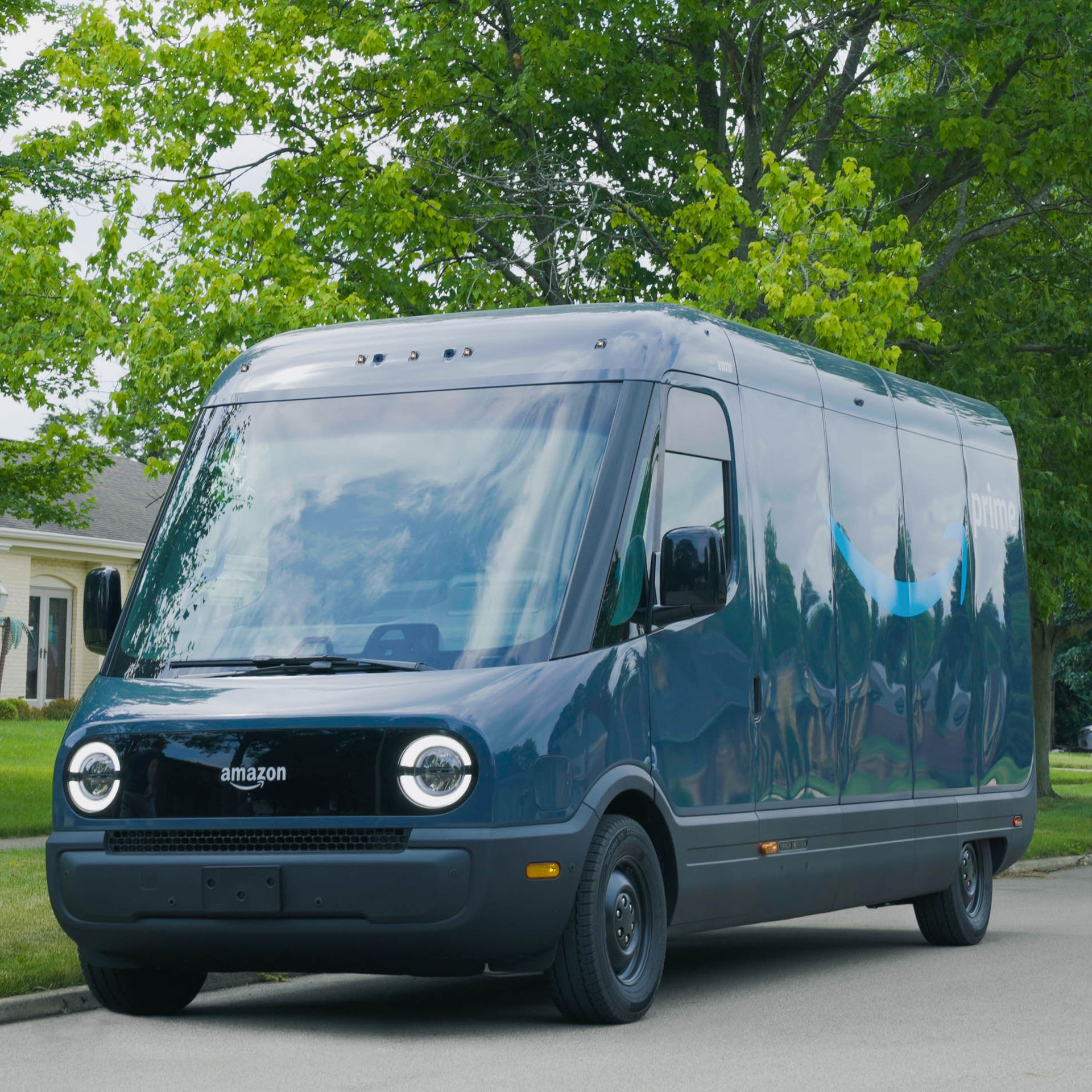 Rivian's electric delivery van line is a significant feature that sets it apart. The company has benefited greatly from Amazon's order of 100,000 vans, allowing them to significantly increase production. The latest version of their electric delivery van is currently being tested on public roads. Rivian intended to launch three different models of their electric delivery van (EDV), known as the 500, 700, and 900. However, currently, only the 700 model has been provided to Amazon. It's not certain how Amazon's order is distributed among the different van sizes, but since the 700 model offers the optimal balance between size and range, it's likely that most of the orders are for this variant.
As per Rivian's information, the EDV 500 is similar to the EDV 700, offering a range of approximately 150 miles. However, it has a smaller cargo space of 500 cubic feet, as indicated by its name. The EDV 500 could be a more suitable option for Amazon delivery drivers who require better maneuverability or slightly longer range without having to carry much cargo, as it has a significantly shorter wheelbase.
EV models
Rivian has gained widespread appreciation from Amazon drivers for its electric delivery van (EDV) line, thanks to its focus on delivery design, which includes numerous convenient features such as automated door opening at stop locations, keyless start, and remote locking, among others. Rivian had planned to introduce three different models of EDV, namely the 500, 700, and 900. At present, only the EDV 700 has been delivered to Amazon, with the other two models expected to follow soon. According to Rivian, the EDV 500 offers a similar range of around 150 miles but has a smaller cargo capacity of 500 cubic feet due to its name.
The final variant of the EDV, the EDV 900, is yet to make its way to production but is anticipated to do so shortly after the EDV 500. It will be the largest capacity van Rivian will produce. However, Rivian aims to terminate its exclusivity agreement with Amazon, which prevents the automaker from selling its vans to other buyers. As a result, we may soon see an increasing number of Rivian vans being employed by other retail delivery fleets, such as FedEx, UPS, or DHL. Finally, Rivian's EDV line, which features several useful design elements, has been well-received by Amazon drivers.