A few days had passed since Facebook CEO Mark Zuckerberg said that Meta would be laying off more than 10,000 workers in its upcoming round of layoffs. In the wake of the company's recent layoffs, a former Meta recruiter alleged that she earned $190,000 a year for doing "nothing" at work. Maddie, @maddie macho, recently shared a TikTok video discussing her six-month employment at Meta in 2021.
The former job recruiter began the tape, titled "Getting paid $190k to do nothing at Meta," by detailing how her employer wasn't hiring new employees while she was there. "We weren't expected to hire anybody for the first six months, even the first year," Maddie said. "That really blew my mind. Like 'perfect, I'm just going to ride this out for a year, obviously I didn't make that.'" While talking about her whole day job, she claimed that she was "learning", as Meta had the "best onboarding and training" process that was "very thorough".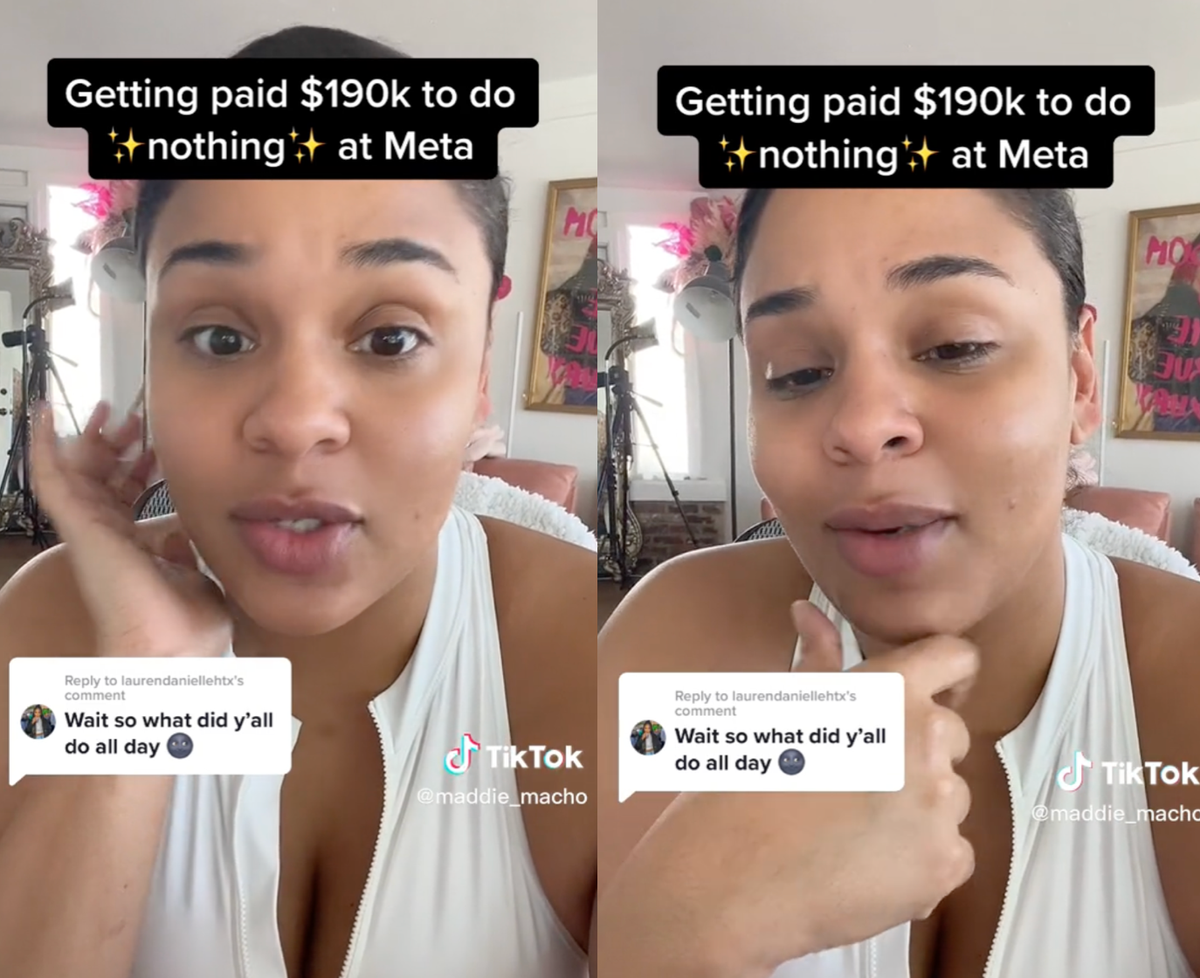 Meta watched 20 of Maddie's TikTok video
She made light of the fact that at the start of her career, she had "expectations" to be "taking it all in," before raising some issues with the meetings she had to attend. "But the most that we did, this is the crazy part, is we had so many team meetings," Maddie mentioned. "Why are we meeting? We're not hiring nobody. Just to hear how everyone else isn't hiring anybody. And also, I was on a team where everyone was new, so none of us were hiring anybody."
She continued to make fun of her duties at the firm after remarking that her coworkers and supervisor were "trying to figure things out" at the job. "I really miss it," she added. "I wasn't doing s*** pretty much. Um, that's nice." In a subsequent video, she explained why she was let go from Meta, where she had been employed since September 2021. Maddie claims that when her TikTok video showcasing the firm's perks package became popular, company employees contacted her and expressed their enthusiasm for it.
According to Maddie, the information on Meta's account apparently didn't sit well with her since, according to Meta, she later received criticism for having posted on her story about how "challenging" her work may be. She said that when she stopped discussing Meta in particular, the business watched "20 of her –" videos and questioned her about their suitability.
Facebook had let go of more than 10,000 employees
A day before she was dismissed, she claimed to have decided to resign. Maddie's video received more than 210,400 views on 17 March, and TikTok users have made fun of her time at Meta in the comments. This week, Zuckerberg said that Facebook had let go of more than 10,000 employees and that Meta would leave 5,000 open positions vacant.
The business tycoon stated that at least some employees would be let go from Meta's hiring team and suggested that the remaining employees might not be in technical positions. He did not specify which employees would be let go, but he did say that the impacted personnel would learn about their future in April and May.