Rivian relocate staff to Illinois to speed up its production reports Wall Street Journal. According to the report by WSJ, a reorganization plan is expected to be announced soon, which would involve requesting individuals working on manufacturing engineering to move to the company's headquarters in Irvine, California, or central Illinois.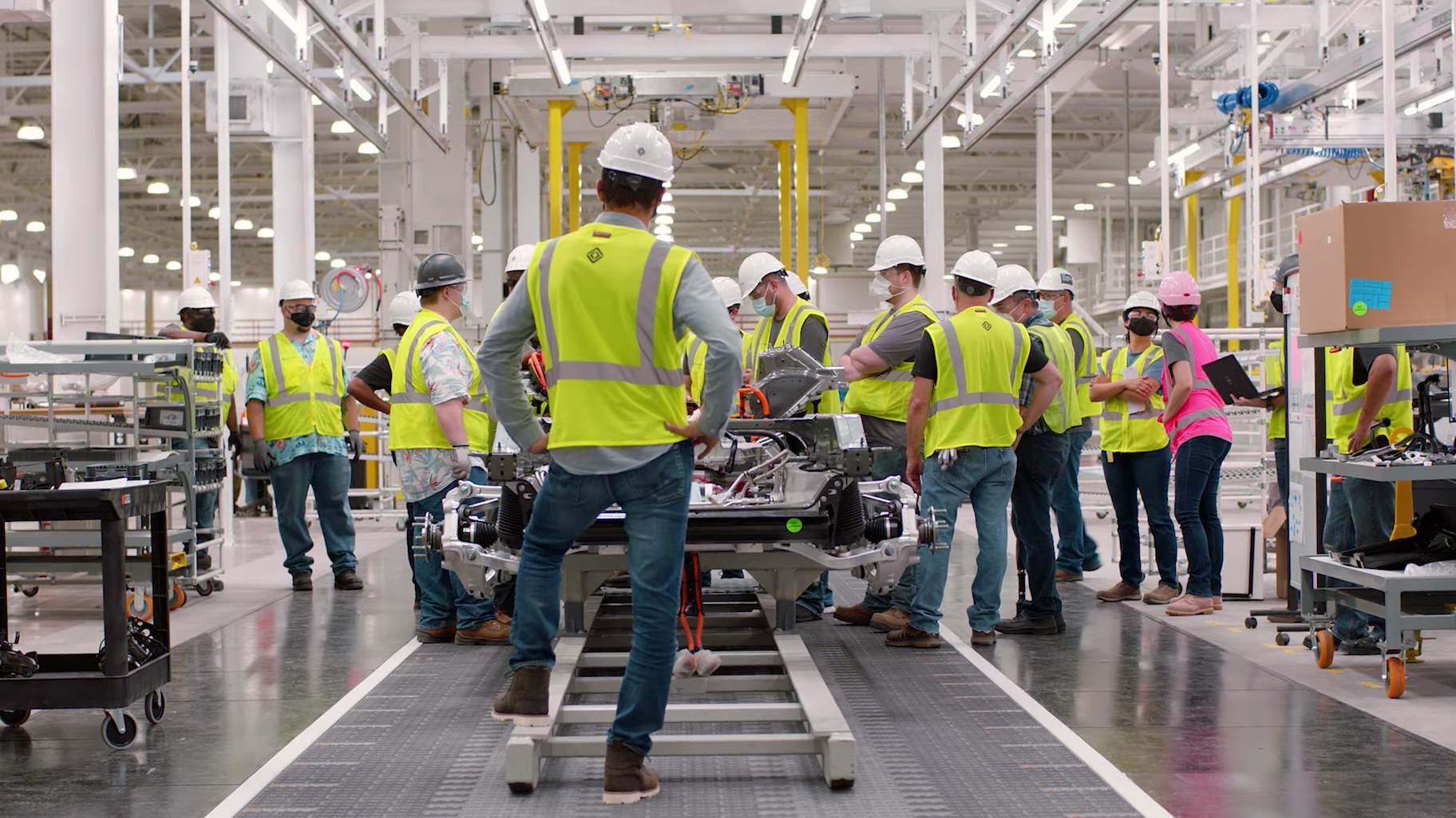 A Rivian spokesperson told Reuters, "In terms of ramping production, it's helpful to have the manufacturing and engineering teams closer to our facilities in Normal as well as our headquarters in Irvine." However, they declined to confirm whether the company is relocating teams. Rivian's factory in Normal, Illinois produces R1T electric pickup trucks and R1S SUVs. In February, the company predicted production levels for 2023 that fell below analysts' expectations due to ongoing supply chain issues. The electric-vehicle manufacturer has been losing money on every vehicle it produces and narrowly missed its annual production target of 25,000 units in 2021. As interest rates increase and concerns about an impending recession arise, investors have grown uneasy about the declining demand for electric vehicles.
Production
According to a source familiar with the plans, Rivian is attempting to centralize its workforce, with part of this effort involving relocating employees. During the Covid-19 pandemic, the company hired engineers from wherever it could find them and allowed them to work remotely, resulting in employees being scattered across the U.S. in states like Michigan, Texas, and Virginia, in addition to those based in Illinois and the headquarters.
Rivian is currently revamping its sole production facility to increase the speed and capacity of its assembly lines. The team that will be relocated to Normal, Illinois is responsible for designing and managing the functioning of the factory, from the machinery used to build the vehicles to the layout of the assembly line. So far, management has had some conversations with the manufacturing-engineering team, and a few dozen employees have indicated an unwillingness to move, the person said. For those who won't relocate, Rivian plans to offer them severance and fill vacancies created with new hires, the person said. The company, which employs about 14,000 workers, went public in late 2021 and grew rapidly during a period where remote work was the norm. The company has run into a litany of problems on the manufacturing floor, including parts shortages and other logistical snags, following the launch of its first all-electric models—the R1T pickup truck and R1S sport-utility vehicle—in 2021.  The consolidation of Rivian's manufacturing team comes as the young company rushes to trim spending and refocus resources on the manufacturing side of the business.
Comments
comments