Roblox, the popular online gaming platform, recently had its stock rating downgraded by an analyst due to concerns about the company's long-term growth prospects.
The downgrade has caused the stock to drop in value. According to the report, Roblox's stock rating was downgraded from "buy" to "hold" by an analyst at KeyBanc Capital Markets. The analyst cited concerns about the company's long-term growth prospects as the reason for the downgrade.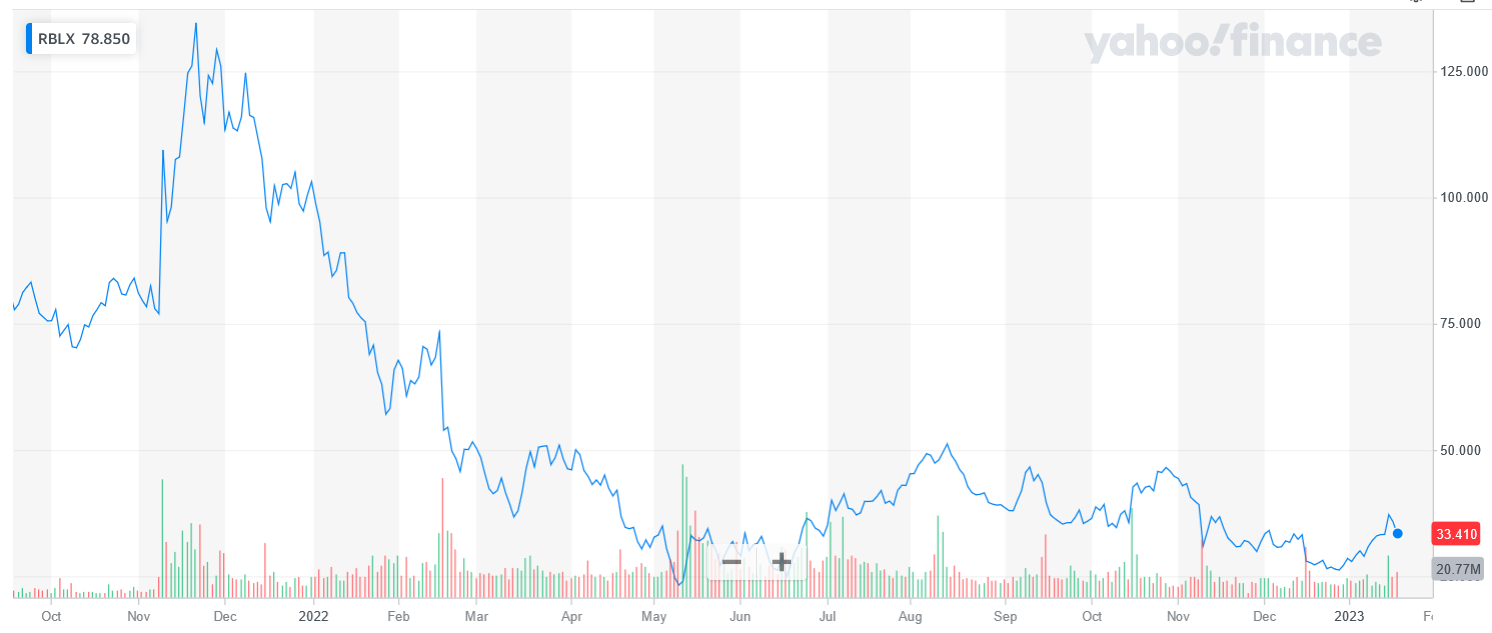 Specifically, the analyst noted that the company's reliance on a few large game developers for a significant portion of its revenue is a risk for the future. In addition, the report highlighted that Roblox is facing increasing competition from other gaming platforms, such as Epic Games, which also have strong developer communities and could potentially steal away users.
Furthermore, the report pointed out that Roblox's current valuation is high compared to its historical valuation, which could also be a concern for investors. Despite these concerns, Roblox's short-term performance has been strong. The company reported revenue of $923.9 million in 2020, a staggering 82% increase from the previous year.
Its user base has also grown significantly, with the company reporting that it had over 42 million monthly active users in December 2020.
How Roblox performed in the US market?
Roblox's initial public offering (IPO) in March 2021 was highly successful and its stock price has risen significantly since then. However, the stock price has now started to decline following the downgrade.
It is important to note that the company is relatively new in the public market, and the stock's volatility is to be expected.
Additionally, the company is still in the growth phase, and it is not uncommon for analysts to have different opinions on the stock's future performance. However, the company has also been focusing on expanding its offerings beyond gaming, with the launch of its virtual currency, Robux, and the Roblox Developers Exchange (RDX) program, which allows game developers to monetize their games.
Furthermore, the company has been expanding its partnerships with other companies, such as McDonald's and Amazon, to promote its platform and attract more users. These efforts are expected to help the company diversify its revenue streams and reduce its reliance on a few large game developers.
Additionally, Roblox's user base is highly engaged and loyal, which could be a positive sign for the company's long-term growth prospects. The platform is particularly popular among younger generations, and its user base is expected to grow as more people turn to online gaming during the pandemic.
Roblox's management has also been working on improving the company's monetization strategy, aiming to increase its average revenue per user (ARPU). The company has also been working to increase its international presence, as it aims to expand its user base beyond the United States.