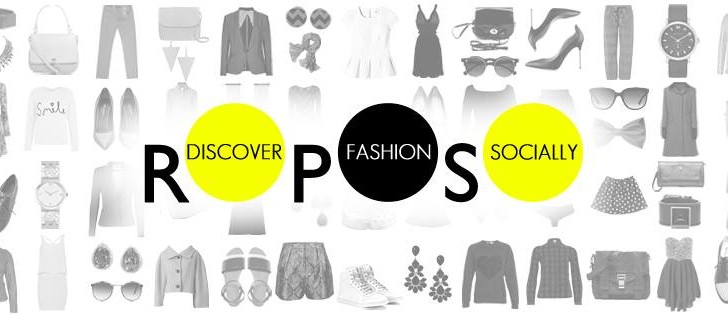 26 April, 2016, New Delhi: Roposo, fashion social network has raised funds worth US $5 million from Bertelsmann India Investments (BII), the strategic investment arm of the international media, services and education group. With this, Bertelsmann has closed the second leg of Series B round. Roposo declared the first leg of Series B in August last year with Tiger Global.
Speaking on the fresh round of funds, Roposo, co-founder, Avinash Saxena said, "Bertelsmann has a proven experience in content, social and commerce. They've been early investors in several successful companies across the globe including emerging markets like India, China and Brazil. When we met their team, they had a unique perspective on how they could help Roposo scale. We liked their approach aand are certain that their expertise will help our social network unlock many more opportunities in the days ahead."
Roposo has announced its plans to leverage the funds raised for strengthening its technology backbone, expanding its team, bolstering the product and enhancing the Roposo community. By augmenting its tech infrastructure, Roposo will be able to add more innovative and engaging features to its already popular fashion social network. The fashion social network may also look at expanding its existing categories and offerings. Bertelsmann will offer guidance on how to scale Roposo to its next level of growth and expansion.
Pankaj Makkar, Managing Director, BII said, "We see tremendous promise in Roposo as a social network and as a business model. With an extremely strong founding team, it has managed to capture immense mindshare in India within a fairly short span since inception. With leaders such as multi-channel network StyleHaul in the US and social network Mogujie in China in the Bertelsmann family, we are excited to now work with Roposo to make it the leading fashion destination in India."
Based out of Gurgaon, Roposo was founded in July 2014 by three IIT Delhi alumni, Mayank Bhangadia, Avinash Saxena (ex-CTO of Zomato) and Kaushal Shubhank. Since then, Roposo's journey has been dotted by many successes. The company's total funding amount stands at US $21 million from top investors in the country including Bertelsmann India Tiger Global, India Quotient and Flipkart's CEO Binny Bansal.
Also Read-
A Source Reveals The Apple Has Laid Off All Of Its Contract Recruiters
Co-Founders Of Housing.Com Are Set To Start Their New Innings
Comments
comments