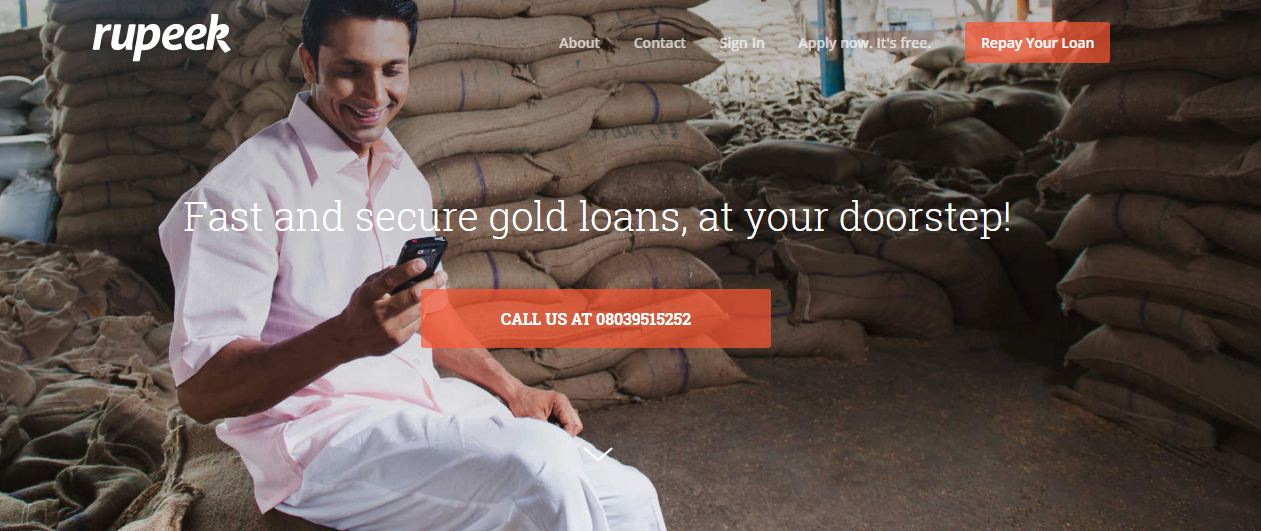 26 September 2017, India:
Bangalore-based Rupeek, a digital lending company offering gold loans, is set to raise about $12 million in an early-stage funding round led by Accel India and financial inclusion-focused investment firm Lok Capital, as per the report by ET.
Founded in 2015, Rupeek is an asset-backed online lending platform, it is disrupting traditional brick-and-mortar lending model. The low operational costs and credit evaluation tools are making credit cheaper for borrowers and investing more valuable for lenders.
The company is expected to be valued at $40-45 million after the transaction, they said, adding that existing backer Sequoia Capital India will be participating in the round. The startup is adding Rs. 2 crore to its loan portfolio every month and has a revenue run rate of $1 million, the report added.
Rupeek offers valuable lending solutions at the most affordable interest rates in the market. It aims at a delightful customer experience for the borrowers. Zero processing fee, lower interest rates, personalized support, on-demand pickup and return of the valuables are few of the unique features.
Earlier in the day, Bangalore-based digital lending startup CrediFiable raised an undisclosed amount of funding from early-stage VC firm Kae Capital. CrediFiable is a new age consumer lending platform which provides a fully online personal loan to salaried professionals.
Also Read: Foodtech Startup Zomato Invests in Meal Delivery Startup TinMen
Comments
comments