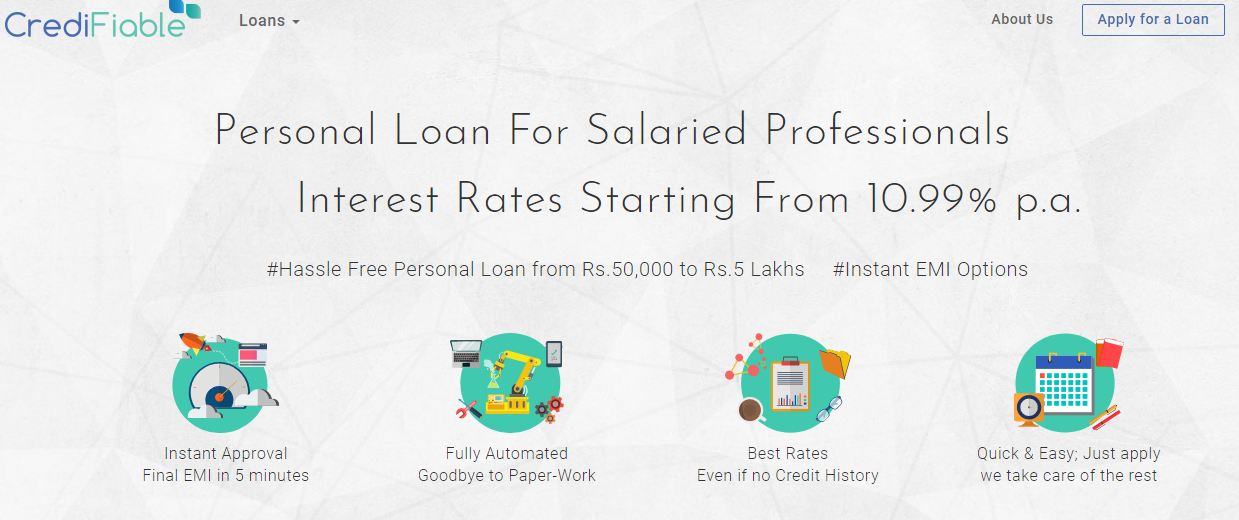 26 September 2017, India:
Bangalore-based digital lending startup CrediFiable has raised an undisclosed amount of funding from early-stage VC firm Kae Capital as per the report by ET.
"Salaried professionals looking for personal loans are only concerned with three pain points – the certainty of obtaining a loan, final loan quantum and its interest rates, and speed," Presha Paragash, CEO of CrediFiable, said, adding that her firm addresses these pain points without compromising on its portfolio risk.
Founded in 2016, CrediFiable is a new age consumer lending platform which provides a fully online personal loan to salaried professionals. It has democratized access to credit through an intelligent credit decision-making model which goes beyond the traditional risk score.
Credifiable assesses a borrower's profile holistically on several parameters apart from the usual credit history & credit score. Hence even if one doesn't have a credit history – the company can provide them instant personal loan at most competitive interest rate. It is reinventing personal loan at better terms & fully automated loan application and instant EMIs.
Also Read: Foodtech Startup Zomato Invests in Meal Delivery Startup TinMen