On Tuesday, a federal jury in Boston arrested a well-known Russian businessman for his alleged role in a $90-million insider trading scheme that included hacking into companies and viewing financial data before it became public.
In a statement, the Justice Department said that Vladislav Klyushin, whose cybersecurity firm allegedly made a contract with the Kremlin, was arrested post a 10-day trial of conspiring to commit wire and securities fraud and of a hacking-related charge.

Marc Fernich, Klyushin's lawyer, told media groups that  he was "disappointed" in the jury's verdict and called the case "politically motivated." He pledged to appeal to the court.
Klyushin said to have close ties with the Russian president, Vladimir Putin, faces up to 30 years in prison and hundreds of thousands of dollars in fines, as per Justice Department officials. Klyushin, now 42, was arrested by Swiss authorities in March 2021 and extradited by them to the US in December 2021.
Former US officials told the media that Klyushin's relationship with one alleged Russian intelligence officer would have been of keen interest to US officials trying to glean more intelligence on Russia's spying efforts.
One of Klyushin's co-defendants in the securities fraud case is Ivan Ermakov, one of a dozen Russian military officers whom a federal grand jury indicted in 2018 for interfering in the 2016 election by hacking and leaking documents from the Democratic National Committee.
On Tuesday, the Justice Department said that Ermakov is still at large.
Prosecutors informed that Ermakov worked at Klyushin's cybersecurity firm, M-13, which claims to offer "IT solutions to the Presidential Administration of the Russian Federation," among other government agencies, as per its website.
In May 2019, Klyushin wrote to Ermakov, whom the Justice Department labels as a now-former GRU officer, detailing the nearly $1 million in profits the scheme had netted for one account over the earlier seven months, as per a federal indictment.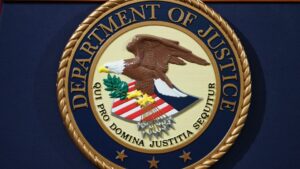 Klyushin's case has further intrigued the geopolitical controversies. It came amid Cold War-level tensions between US and Russia because of the Kremlin's forceful invasion of Ukraine in February last year.
A lawyer who represented Klyushin in Switzerland, Oliver Ciric, earlier affirmed that US intelligence officials had tried to recruit Klyushin in the south of France in 2019 and that British intelligence did the same in Edinburgh, Scotland, in 2020.
The US Office of the Director of National Intelligence did not respond to that claim last year. The UK Foreign Office refused to comment on the matter.
Klyushin is likely to be sentenced on May 4.
Comments
comments