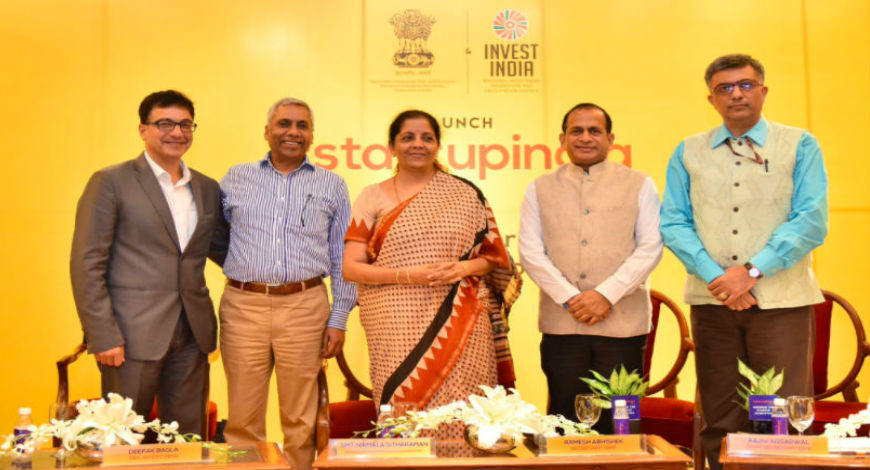 20 June 2017, India:
The Government of India is planning to bring together the startups of SAARC for exchanging of new ideas and promoting interaction among them.
Ministry of Commerce & Industry and Department of Industrial Policy & Promotion came together to launch the Startup India Hub's portal- a one-stop solution platform to solve all the queries, help entrepreneurs to make connections and gather accurate information for stakeholders of the entrepreneurial ecosystem in India to discover, connect and engage with each other.
The virtual website has been developed by a Noida-based digital technology startup which won as a tech vendor. It has been divided under heads such as Startups, Enablers and Forum, with easy-to-filter sub-sections to get a quick snapshot of the relevant information.
Related read-  What Can Indian Entrepreneurs Learn From Startups In U.K?
Union Minister of State (MoS) for Commerce and Industry, Nirmala Sitharaman said, "We are here to help you. We want you to succeed. Startup India is on your side."
"We are now running at pace with all of you (startups) and you can expedite us further." The minister also shared future plans of organizing a startup summit for SAARC countries in order to facilitate dialogue and communication. "We are looking at organizing SAARC countries' meet for startups, where mutually beneficial ideas for innovation can be worked out," Sitharaman said. "We'll create the space for startups to interact, but the topics, format, who to invite etc. have to be decided by the startups themselves."
Further, to promote the startup ecosystem in the country, Sitharaman would write to all the Member of Parliaments to help budding entrepreneurs.
The Startup India Hub was inaugurated by Nirmala Sitharaman, Minister of State for Commerce and Industry along with Ramesh Abhishek, Secretary DIPP, and Deepak Bagla, CEO of Invest India and Rajeev Aggarwal, Joint Secretary DIPP. (Source and Image- Business World)
Also read- Access to Cost-Effective Internet Connection for Startups