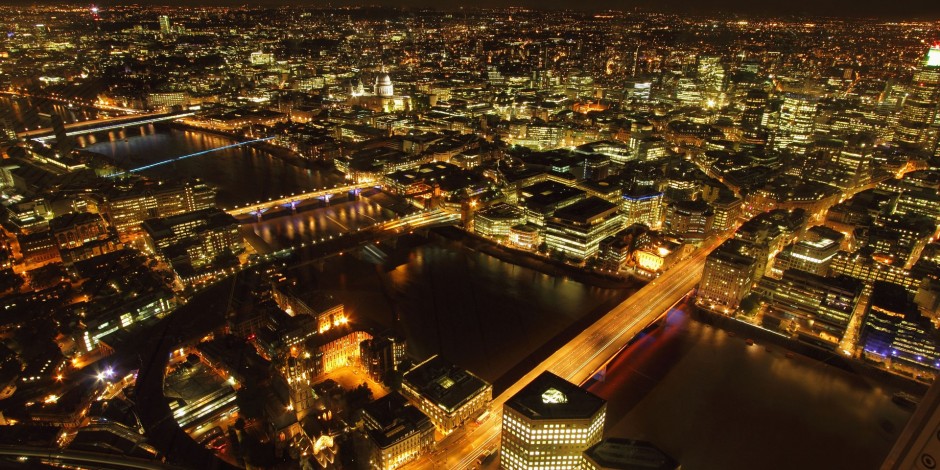 India is seeing a new wave of entrepreneurship with Indian start-up ecosystem being at an inflection point. Starting a business is a journey of successes and failures. The figures speak for themselves: more than one in three would-be entrepreneurs thinks about starting a business every day, but 78% say they are afraid they'll fail. Being an Entrepreneur is all about drive and determination to make it happen.
U.K has become Europe's most entrepreneurial economy according to Global Entrepreneurship Index rankings 2017 and it is amongst the top 10 countries globally. There is a lot that young Indian Entrepreneurs can learn from the Startups and entrepreneurship culture of UK. In order to understand that it is important to know what do UK Entrepreneurs do that Indian's don't. Let's look at a few of them.
Developing different channels to access finance
In UK if an Entrepreneur gets an idea, they share it with their current employer first to see if the idea is appropriate or relevant for the existing company. If it is not, they go to their friends or family and start discussing about the good and bad of the idea and scope of investment.
If for any reasons the proposition doesn't fits there, they go out for re crowd funding– Seeders and Crowd Cube, which has been working very well currently. There are more opportunities for entrepreneurs to raise money in UK then there are in India. So I would say that the Indian Entrepreneurs or Indian start-up ecosystem should learn the art of developing different channels of access to finance from UK Entrepreneurs, like the following:
What Indian entrepreneurs could learn that many corporates in India are also recognizing that backing entrepreneurs is a fantastic way to grow business eg: Google Venturewhich has set up its own venture capital arm.
A number of organizations in India are now doing that. India corporates have realized that "intrapreneurship" is the best way to expand and transform their business i.e creating Entrepreneurs within a corporate. Indian entrepreneurs could learn that your existing organization is the best place to discuss the business idea.
If for any reason the idea doesn't fits the business of the current organization,Indian Entrepreneurs can reach out to friends and family. Discuss the business idea with them and see if anyone is interested in joining hands and invest into the business.
Strong government intervention – Crowd Funding & Banks
In UK, crowd funding is one of the fastest growing practices in the market. Also government has got huge amount of capital behind backing businesses. In addition to that the government encourages banks to lend to small businesses.
So in UK they have got a very strong government & corporate intervention because both can see the success, which can be created through Entrepreneurship. The success of Silicon valley is a great example. If you see the impact Silicon Valley has had on the American economy, its immeasurable. Google, Amazon, Facebook, Twitter, Snap chat none of these businesses would have existed if it weren't for Silicon Valley.
Though the new Modi government is bringing about this change in the Entreprenurial culture in India, there is more focused approach needed by the government in this segment.
Putting the right team in place & create jobs
In UK when they get the money, they then identify the individual they want to bring into the business. It's important to recognize that business is not about an individual. it's about a team. The right team is crucial for the success of the business.
Once the right team is in place, they focus on proof of concept to demonstrate that they can deliver, when they start running the business. No country can survive only with government jobs. The private sector needs to be strong enough to give employment to the large group of people. Entrepreneurship creates Jobs.
Government should give importance for small businesses and help in nurturing them in order to get their help in eradicating unemployment in the country. There are still many youths out of work in India. Entrepreneurship is the greatest way to create jobs and utilize manpower.
Also Read: How To Create Startup Ecosystems
(Disclaimer: This is a guest post submitted on Techstory by the mentioned authors. All the contents and images in the article have been provided to Techstory by the authors of the article. Techstory is not responsible or liable for any content in this article.)
Image Source: thedrum.com
About The Author: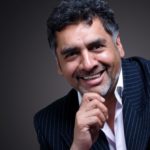 James Caan CBE is a graduate from Harvard Business School, Serial Entrepreneur, CEO of Hamilton Bradshaw private equity & CEO of Recruitment Guide, former Dragon, former Chairman of Start-up Loans, Founder of the James Caan Foundation. James is the most followed influencer (number one currently) on LinkedIn in Human Resource, Soft-skills and start-up segment with 2.7 Million followers. James has weekly columns in a variety of publications championing the importance of soft skills & HR, SME, startup and entrepreneurial communities. He is a thought leader, great speaker and an Industry Icon globally.​